In today's market, efficiency in the production and fulfillment process is essential. That's where you thrive, ensuring inventories are maintained, materials are sourced, and all shipments are scheduled to go out on time.
Is your supply chain resume neatly packed with the right professional skills to help you fulfill your career goals?
We can help with our supply chain resume examples. They've assisted many logistics professionals in landing their ideal job, so they'll be an excellent place to start in your job hunt.
---
Supply Chain Resume
Why this resume works
Keeping pace with the fastmoving supply chain process requires strict inventory management. Your supply chain resume will stand out if you can point to examples where you've minimized stock outs and kept ahead of schedule.
---
Supply Chain Analyst Resume
Why this resume works
Analysts serve an important role in the supply chain. By identifying areas of high demand and resource drains, companies can pivot to see significant savings.

Strengthen your supply chain analyst resume by emphasizing how you can spot opportunities for improvement in efficiency and forecasting.
---
Supply Chain Manager Resume
Why this resume works
Managing a supply chain is a high-pressure job—your work has a ripple effect that carries implications for countless.

If you want your supply chain manager resume to get noticed, add an APICS designation to prove your qualification as a Certified Supply Chain Professional (CSCP).
Related resume examples
---
Strategically Plan Your Supply Chain Resume to Fulfill Company Needs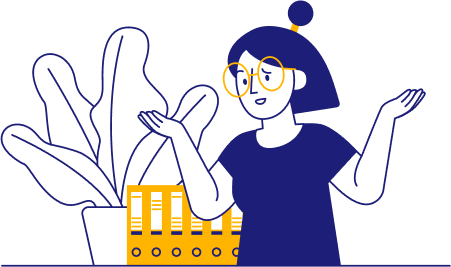 Supply chain pros are needed in many industries and to work on many ends of the logistics process. That leaves many wondering where to start when picking the right skills and experiences for a resume when they've handled tasks from coordinating transportation routes to optimizing production processes.
The best place to begin is the job description to choose key skills that align with each company's needs. For instance, an e-commerce retailer who wants to improve its shipping times may value your abilities to implement order processing systems and perform transportation management tasks.
Need some ideas?
15 best supply chain skills
Inventory Management
Supplier Relations
Cost Analysis
Regulatory Compliance
Demand Forecasting
Oracle Suite
Tableau
Shipping Schedules
Process Improvement
SAP Ariba
Demand Solutions DSX
Auto-Delivery
Fishbowl Inventory
Procurement
Lean Six Sigma

Your supply chain work experience bullet points
The supply chain field is highly performance-driven. That means it's not only important to have top skills like SAP or inventory management but also to show what you've achieved while using them to provide effective logistical solutions on the job.
The best way to do that is by using top supply chain metrics to illustrate exactly what you've achieved on the job. For example, rather than just saying you're proficient in Lean Six Sigma methodologies, you could explain how you used them to reduce operational waste by 45%.
Here are some great supply chain metrics to give you some ideas.
Perfect order rate: Nobody likes to receive orders that are damaged or mispacked during processing, so maintaining high rates of success on orders is crucial.
Cycle time: With so many online orders in today's market, you should emphasize how you get orders packed, shipped, and delivered as soon as possible.
Warehousing costs: Any company will value supply chain pros who can help reduce costs in their warehousing processes.
Waste reduction: Modern companies know the importance of being ecologically friendly in production, so limiting waste can be key to standing out.
See what we mean?
Implemented Oracle's Advanced Supply Chain Planning module, which improved forecast accuracy by 22% while providing a high service level.
Leveraged C.H. Robinson TMC to optimize transportation routes, lowering freight costs by 29%.
Developed supply chain analytics dashboards using Tableau, providing real-time visibility into key performance metrics to enable 47% better-informed decision-making.
Negotiated contracts with suppliers that resulted in $401K in annual cost savings and a 19% reduction in overall procurement expenses.
9 active verbs to start your supply chain work experience bullet points
Integrated
Processed
Negotiated
Managed
Optimized
Improved
Analyzed
Developed
Scheduled
3 Tips to Write a Successful Supply Chain Resume with Minimal Work Experience
List relevant supply chain coursework

You'll have completed lots of relevant coursework that grew your skill set while obtaining a degree in business management, supply chain management, or related fields. For example, you could list achievements like receiving a 97% overall grade on inventory spreadsheets created in your supply chain logistics course.

Fill in with hobbies/interests

Your hobbies and interests can also be used to show relevant abilities that will apply to the supply chain field. For instance, you could show how you'll work effectively with vendors by explaining how you helped source pet food for 30% cheaper by collaborating with local retailers while volunteering at an animal shelter.

Consider an objective

Emphasizing relevant skills and goals right away can help when you lack supply chain experience. For example, your objective could explain how you're a motivated professional eager to apply your two years of retail inventory management experience to provide customers with more accurate data when purchasing.
3 Tips to Write a Successful Supply Chain Resume When You Have Experience
Use reverse chronological order

Supply chain needs are always evolving, with a growing demand for faster shipping and processing solutions. Therefore, listing your most recent experiences with auto-delivery and SAP systems first will emphasize your most relevant abilities to hiring managers.

Limit your supply chain resume to one page

If you were to outline daily fulfillment needs to your team members, you would want to keep everything you list concise and relevant to the job's needs. You should do the same with your resume by limiting it to one page focused on primary skills like using the Oracle Suite and performing cost analysis.

Focus on work-related achievements

Once you have supply chain experience, hiring managers will be the most interested in how you've performed on the job. Therefore, limit what you include about aspects like education and instead focus on work achievements, such as how you optimized shipping schedules to decrease order cycle times by 53%.
Does my supply chain resume need to be custom for each job? 
You should customize your supply chain resume for each job you apply to. Focusing on each company's primary needs will make you stand out to hiring managers. For instance, a company that needs help with regulatory compliance would appreciate your knowledge of OSHA regulations in warehouse environments. 
How many jobs should I put on a supply chain resume? 
You want to limit supply chain resumes to three or four jobs to avoid losing a hiring manager's attention with too many details. Try to pick positions that are your most recent and the most relevant to primary skills like procurement and supplier relations. 
Do I need to optimize my supply chain resume to pass ATS systems? 
Not every company will use ATS systems, but it's always a good idea to use some best practices to optimize, just in case. List the official position title near the top of your resume, such as "supply chain manager." Then, include essential skills exactly as they're written in the job description, like Lean Six Sigma or SAP Ariba.