As a principal, you seamlessly combine the duties of an experienced manager with the role of a passionate educator. Your ability to juggle budgets, innovate existing policies, and plan ahead helps shape young minds and build the future of our workforce.
You've written more than one letter of recommendation, but it's harder to do when it comes to promoting yourself. For starters, you'll need a suitable resume template to help score your next job.
That's what we're here for. We've done our homework and studied hundreds of resumes to find out what gives you the best chance of getting an interview. Our principal resume examples will guide you in that direction.
---
Principal Resume
Why this resume works
Students are the future of the workforce, and ensuring they have a good foundation in their education is crucial. You can show how you went out of your way to ensure that you contributed to their academic skills and shaped them for a bright future with career and social guidance.

For instance, this principal resume emphasizes a mentoring program that saw a decrease in discipline cases.
---
Assistant Principal Resume
Why this resume works
Academic excellence is the top priority for any education or training institution. Schools and learning institutions look for staff members with a track record of exemplary performance. However, there's more to education than just grades.

In this assistant principal resume, Christopher pulled a first with his experience initiating a mental awareness campaign, which increased the number of students seeking counseling services.
---
School Principal Resume
Why this resume works
It's often said that what you do for others counts more than what you do for yourself. This school principal resume seems to have borrowed from that principle of professionalism.

On top of highlighting individual achievements, it shows the candidate was able to empower other teachers to grow professionally and boost school performance. Such is a winning strategy that can land a job quickly.
Related resume examples
---
Tweak Your Principal Resume to Fit the Job Description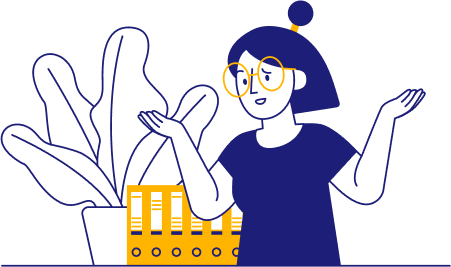 Running a school requires a diverse skill set, a steady head on your shoulders, and an ability to not just work with people but also build strong teams. Describing all of this in a one-page resume can get tricky, so let the job description be your guide, and steer clear of using generic terms.
For instance, if the job listing emphasizes staff hiring and development, make sure to mention things like "performance appraisals" or "program coordination" to show that you've got the leadership chops to handle the role. Similarly, if the school focuses on improving student test scores, "curriculum support" or "teacher evaluation" can be great additions.
Aside from the above, don't forget to include your digital tool kit, be it good old Microsoft Office or industry-specific software like PowerSchool.
Need some ideas?
15 best principal skills
Microsoft Office
Google Workspace
Infinite Campus
Curriculum Planning
Budget Management
Data Analysis
Performance Evaluation
PowerSchool
Public Speaking
Student Discipline
Blackboard
Tableau
ClassDojo
Schoology
Policy Implementation

Your principal work experience bullet points
Your work directly shapes and steers the school, effectively impacting the lives of all of your students.
The long hours spent working on lesson plans, tweaking budgets to accommodate new school supplies, or conducting performance evaluations are all worth it, though. Thanks to your dedication, children and teens go on to become confident and clever adults.
With a portfolio of work as impressive as yours, focusing on the daily grind would mean downplaying your impact. Instead, emphasize it by talking about your greatest achievements, and add some interesting data to make them really stand out.
Talk about the impact of your work on your students, such as increased test scores, improved attendance rates, and better discipline.
Discuss budget management, showcasing achievements like successful savings, effective negotiation to buy cheaper supplies, or reallocating resources.
Mention not just students, but also their parents. Talk about participation rates during parent-teacher meetings or enrollment rates in extracurriculars.
Emphasize your leadership by discussing your employees, including higher teacher retention rates or running extra workshops for your staff.
See what we mean?
Organized monthly parent workshops, contributing to a 28% rise in parent participation and engagement in school activities
Introduced a reward system resulting in a 33% decrease in disciplinary issues
Established partnerships with local businesses and organizations, resulting in a 52% increase in resources available to enhance extracurricular activities
Managed the school budget using Questica Budget and achieved a 12% reduction in spending while maintaining high-quality educational resources
9 active verbs to start your principal work experience bullet points
Led
Oversaw
Managed
Spearheaded
Optimized
Improved
Overhauled
Coordinated
Analyzed
3 Tips for Writing an Impressive Principal Resume as a Budding Professional
Include extra credentials

To start with, you'll need your state licensure for school principalship, so make sure to mention that in your resume. You could also throw in some optional certifications to express that you're ready for the job, such as the NBCEL, PHR, or PMP.

Emphasize your teaching abilities

If you've ever worked as an interim principal, head of department, or even as a senior teacher, highlight how you took the initiative to implement new teaching methods or curricula. For example, you could mention a literacy program you spearheaded that led to a 10% improvement in student reading levels.

Show your attention to detail

Instead of listing "attention to detail" as a skill on your resume, show that you've paid attention by following the job description closely. For example, if you're applying to lead a school with a strong focus on STEM education, highlight your experience developing science and technology programs.
3 Tips for Crafting a Successful Principal Resume if You're Experienced
Celebrate the success of your students

Happy and passionate students who grow to become quick learners are the greatest measure of a well-managed school, so emphasize this throughout your resume. Talk about an increase in student test scores, parent and student satisfaction rates, or local and national championships that your students won.

Talk about special achievements

Build your resume around achievements, not tasks, but also spotlight the accomplishments that show you're able to run a school where all kids feel welcome. Mention diversity workshops, working with children with special needs, or establishing a new inclusiveness policy within the school.

Brag about the financials

Schools are often underfunded, so running a tight budget is crucial. Talk about things like financial and data analysis, negotiation with vendors, or running a charity drive to fund new computer room supplies.
How long should my resume be?
As a principal, you've got a career spanning many years, so it's fine if your resume doesn't fit onto a single page—but it's better if it does. Try to limit yourself to your last three relevant jobs and most impressive achievements.
Should I talk about jobs outside of education?
If you've previously worked in management roles, they can be a good option to include in a principal resume. Any role that emphasizes leadership, whether senior teacher or project manager, will be useful here.
Should I focus on soft skills or technical skills?
Your job requires a good blend of skills, from a knowledge of educational policies and software to conflict de-escalation and public speaking. As such, you can include a mix of skills, but make sure to read the job listing and add relevant keywords based on that.