The kitchen is where you shine, getting foods washed and chopped, utensils laid out, and counters sanitized for a smooth cooking process.
Is your resume prepped and ready to serve up your top skills in a way that'll impress hiring managers?
With so many cleanliness and service standards in restaurant environments, hiring managers will look through resumes with extra care to ensure they bring in the right candidates. To help you stand out, we've designed three prep cook resume examples that you can use as a successful template in 2023.
---
Prep Cook Resume
---
Modern Prep Cook Resume
---
Professional Prep Cook Resume
Related resume examples
---
What Matters Most: Your Prep Cook Skills & Work Experience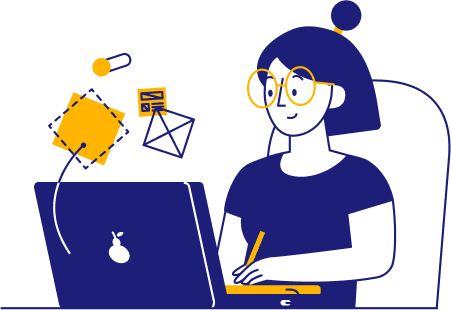 One of the first things hiring managers will review is the top skills listed on your prep cook resume. However, choosing the right ones can feel confusing when you're involved in many aspects of the cooking process.
Ideally, you'll want to review each job description and pick complementary skills that show your right for each restaurant's needs. For instance, a restaurant that needs help with meat preparation may appreciate your fileting and deboning skills to help in that process.
Here are some of the best prep cook skills to put on your resume.
9 best prep cook skills
Food Hygiene
Teamwork
Customer Service
Vegetable Chopping
Fileting & Deboning
Inventory Monitoring
Food Processors
Chef Knives
Portion Measurements
Sample prep cook work experience bullet points
A successful prep cook will keep operations running smoothly so busy restaurants stay on schedule. Therefore, what you've achieved in past work experience will be important to show your abilities.
A great way to optimize is by using key restaurant metrics like order prep times and customer satisfaction rates.
If you don't have much restaurant or work experience, you can also emphasize examples from other fields or experiences, like how you performed well in culinary classes or provided excellent customer service.
Here are a few samples:
Rotated stock and monitored inventory expiration dates to reduce food spoilage by 32%.
Utilized chef knife handling skills to dice and chop vegetables, cheese, and meats to prepare dishes 64% more efficiently.
Portioned and plated dishes following restaurant serving standards, ensuring 98% order accuracy.
Sanitized and cleaned kitchen counters and utensils to maintain grade-A health inspection scores for 3 years.
Top 5 Tips for Your Prep Cook Resume
Short examples are the most impactful

You've probably noticed that restaurants keep instructions for order and cooking information short and straightforward. You should do the same with your prep cook resume to make the most impact. One-sentence examples will help hiring managers easily identify your top skills like fileting or dicing.

Use action words

Action words like "prepared" or "portioned" will make your examples sound more engaging. For instance, you could say you "prepared and portioned 17 plates per hour with 99% accuracy over two years."

Proofread thoroughly

Accuracy is essential in the restaurant environment to ensure the best customer experience, getting everyone exactly what they ordered. Show you can handle kitchen prep activities accurately right away by submitting a resume free of grammatical errors.

Limit your prep cook resume to one page

While you may handle many steps in the cooking and cleaning process, restaurant hiring managers want a brief overview of what you can do. Keep your resume to one page, focusing on the most essential skills each restaurant is looking for, like vegetable chopping or using food processors.

Use a mix of technical and interpersonal skills

As a prep cook, you'll be involved in many processes, from working effectively with team members to efficiently and safely dicing and chopping foods. Therefore, using a mix of skills in your examples, like how you worked with team members to organize the preparation process and prepare dishes 50% faster, will help you stand out.
How should I format my prep cook resume? 
Reverse chronological formatting works best for prep cooks. It'll help you emphasize your most recent experiences, which will be the most relevant to performing key tasks like food hygiene and inventory management. 
Do prep cooks need to include a cover letter? 
Some restaurants looking for a prep cook may list the cover letter as optional. However, it's always a good idea to include one. It'll help you fill in any gaps on your resume and connect more with the company's mission, like how you want to use your dicing and portioning skills to achieve the best fine dining experience for customers. 
Does my prep cook resume need to be custom for each job? 
Every restaurant has different cooking processes and food offerings, so customizing your resume to the needs of each one will help you stand out. That way, you can be prepared for the steak house that needs help with seasoning and garnishing and the pasta restaurant that needs help preparing tomato-based sauces.