No matter whether you work for a non profit that focuses on medical services or missions to feed people without resources, you understand the values of community and dedication. You reach out online, work at events, or even work a desk job to help straighten things out for the many people who come to your organization.
But how can you show that you know all the ins and outs of a non profit in your resume? Which is the ideal resume template, and what skills and experiences do you include?
We've spent years helping people find their niches in non-profit organizations, and our three non-profit resume examples are bound to help you build momentum, too!
---
Non Profit Resume
Why this resume works
Your instincts would want you to go with senior experiences in your career journey. That's not a bad idea. But did you know that prioritizing roles such as fundraising associate in your non profit resume can boost your chances to get hired?

Go ahead and highlight your role and impact in fundraising, for instance, increasing donations by 51% from previous year.
---
Non Profit Executive Director Resume
Why this resume works
Ensure to present yourself as an expert in non profit management, fundraising, and strategic planning to drive positive change in your non profit executive director resume.

You can achieve this by effectively demonstrating your visionary leadership and results-driven individual with a proven history of strategic leadership and community impact.
---
Non Profit Volunteer Resume
Why this resume works
Non-income generating entities survive on donations. And to keep the charity coming, your fundraising drives should be convincing. Therefore, for your non profit volunteer resume to impress recruiters, you must detail your achievements in similar roles.

Taking a hint from Alexander's role in enhancing fundraising goals by 46%, put numbers to your accomplishments.
Related resume examples
---
Tailor Your Non Profit Resume to the Job Requirements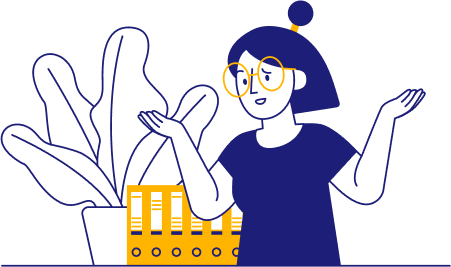 Tailoring your resume to the job description is especially important for applications like this one since non profit organizations are extra focused on their values and mission statement. You want to show that your hard and soft skills align with their vision!
The balance of hard skills vs. interpersonal abilities you'll include should mirror what you find in the job description and on the non profit organization's website. Your experience points and skills should both clearly overlap with what the job description calls for.
Need some inspiration?
15 top non profit skills
WordPress
Social Media Ads
Event Planning
Booth Setup
Active Listening
Cvent
Google Analytics
Buffer
MailChimp
MS Teams
Google Drive
Canva
Google Workspace
NeonCRM
Indiegogo

Your non profit work experience bullet points
You've probably noticed us talking a lot about molding your non profit resume around the job description, but don't take it too far! You don't want to just spit back whatever the job requirements list. Instead, leverage your experiences that make you a uniquely excellent hire.
Strive to use active verbs and language, too, so that the recruiter can clearly see your enthusiasm for the job. Don't use lifeless, overly-simplified terms when you can be specific about your abilities!
And always use metrics to reinforce your points. Each point in your experience section should have quantifiable data that shows how your experience made a difference.
Personal performance ratings show what high-quality work you've done before
Budget savings for projects or initiatives demonstrate frugality and project planning skills
Turnover rate reductions can speak to your excellent teamwork and coordination
Labor hour reductions show off your efficiency and strategic delegation abilities
See what we mean?
Worked with NationBuilder for outreach campaign management and achieved a 54% improvement in patient engagement
Directed strategic initiatives that expanded affordable housing projects by 64%, benefiting over 312 families
Implemented Dropbox for document management, which improved collaboration to reduce document retrieval times by 54% and decrease manual work hours by an average of 11 per week
Used Google Drive for collaborative grant writing and secured $1.2M in new grants
Organized successful fundraising events with Eventbrite, raising over $51K, a 51% increase from the previous year
9 active verbs to start your non profit work experience bullet points
Led
Managed
Initiated
Organized
Implemented
Directed
Engaged
Helped
Leveraged
3 Tips for Writing a Non Profit Resume if You Lack Much Experience
Think of internships

Think back to any internships you've completed—did any correspond to the type of non profit job you're applying for? Whether medicine, social work, or job placement, look for overlapping experiences or skills you can leverage toward your credibility.

Academic awards can be useful

If you had a stellar GPA, or maybe earned awards related to the non profit you've set your sights on, include them in your resume! If you earned just one or two, tuck them under your education. If you have several, give them their own section to shine in!

Hobbies and interests help, too!

Non profits are all about passion for the organization's mission statement, so your hobbies and interests could help you bulk up your resume with valuable experiences. Did you ever volunteer at a nursing home, gaining skills that will bolster your resume now?
3 Tips for Writing a Non Profit Resume if You've Got Some Experience So Far
List only the best professional achievements

Three or four jobs are all you need if you have ample experience. Think "quality over quantity" and list the most relevant jobs that overlap strongly with the non profit you're striving for. Apply this same logic to your experience points.

List only your highest education

Some ideas to get you started: summary, using reverse-chronological resume formatting, sticking with 3-4 jobs, not including irrelevant jobs or including high school education if you have a college degree, not including GPA or relevant courses, etc.

Nix unrelated jobs

Just like you don't want to list too many jobs, your resume shouldn't feature irrelevant ones either. Don't emphasize a stocking job if you're applying for a non profit's open clerical position! The more you align with the job description and its values, the better your odds will be.
What kind of metrics should I use?
Non profit jobs focus heavily on results that benefit the community. So you'll want your metrics to be similarly focused on impact and benefits for others. Hone in on quantifiable data backing up how much support or charity money you rallied!
Should I include other certifications?
If they're relevant to the job you're applying for, yes! For example, if you're applying to help with a blood drive, then Certified Phlebotomy Technician, First Aid, or CPR credentials can really help you stand out.
How do I format my resume?
While it can be tempting to seem fun by adding some eye-catching colors or creative fonts, you want to keep things simple. Recruiters have little time to spare, so stick with a non-distracting pop of color and extremely clean, readable fonts.