You're compassionate, determined, and dedicated. As a volunteer, you offer up your skills and your time to improve other people's lives, be it by assisting them during a difficult time or by helping nonprofits change the world.
Volunteering can be a fulfilling experience and a great way to learn if you're new to a particular job or industry. However, to improve your chances of being picked, you'll still need an effective resume.
We've analyzed hundreds of listings and applications to craft our secret recipe for the perfect resume. Check out our volunteer resume examples and resume tips to accurately highlight your many qualities.
---
Volunteer Resume
Why this resume works
Dedicating yourself to serving the less fortunate is something that calls for a lot of compassion. This is why your previous experiences with charity projects should show your compassion while serving vulnerable people.

In this volunteer resume, John proves his compassion for serving the homeless and the hungry. You also want to take this path and prove how much you have participated in helping the vulnerable in society.
---
Hospital Volunteer Resume
Why this resume works
As a healthcare volunteer, you want to show how much you were involved in the holistic care of the patients in your previous posts.

For example, Emily's hospital volunteer resume shows how involved she was in the physical and mental well-being of patients: helping in their fitness journeys, offering companionship, educating them on medical conditions, and contributing to their holistic healing. Follow this example; it is a sure way to stand out as an applicant.
---
Volunteer Coordinator Resume
Why this resume works
How well are you able to manage a group of other volunteers? What more can you do to ensure satisfaction to the beneficiaries and volunteers?

For instance, this volunteer coordinator resume revealed how the applicant conducted satisfaction surveys to ensure both parties were satisfied. Be sure to prove how well you can manage both groups to enhance contentment from everyone involved.
Related resume examples
---
Adjust Your Volunteer Resume to Impress the Target Audience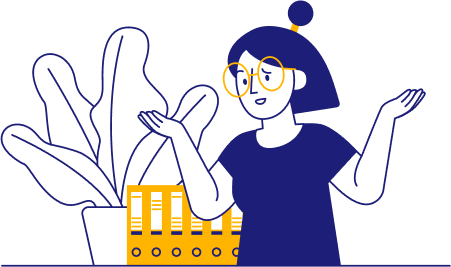 Volunteering comes in many shapes and forms, but the one universal thing that unites all volunteers is empathy. In a busy world filled with problems, you're willing to dedicate your time and care to the benefit of others, free of charge, and that's impressive. However, simply listing "empathy" on your resume will not do the trick—we need to go deeper than that.
Make sure to tailor your application to each job description. For instance, if you're a healthcare administrator applying to volunteer at a hospital, you might want to emphasize skills like knowledge of various EMR systems or database management.
On the other hand, if you want to volunteer at an animal shelter, skills like sanitation protocols or dog training techniques will come in handy.
Need some inspiration?
15 popular volunteer skills
Cultural Awareness
Ethical Decision-Making
SPSS
Microsoft Office
Google Workspace
Fundraising
Problem-Solving
Advocacy
Volgistics
Volunteer Management
Event Coordination
Data Management
Social Media
GoFundMe
Eventbrite

Your volunteer work experience bullet points
Approaching the "work experience" section can be done in two ways if you're applying for a volunteer position.
First, focus on relevant experience in the field you're applying to. For instance, if you want to volunteer as a paralegal, talk about your background in law. Second, if the position is less specialized, it's a great idea to mention instances of volunteering or working with people regardless of the industry.
Regardless of the type of volunteering you're applying for, make sure to add some metrics to this section to quantify your impact. This is especially impressive in a volunteer position because everything you do serves a great purpose.
Express your ability to help others by discussing things like satisfaction ratings or the number of people under your care.
Emphasize your effective fundraising efforts by mentioning campaigns and donation drives, the amount of money raised, or improved audience engagement.
Include metrics that are relevant to your industry; for instance, if you're a psychologist working with people with substance abuse disorders, include the number of patients who are in recovery.
Discuss the overall success of your efforts with metrics such as raising awareness, improving inventory tracking, or streamlining volunteer coordination.
See what we mean?
Developed and maintained a database of homeless individuals using Salesforce, improving tracking of services provided and outcomes achieved by 48%
Conducted Zoom video calls for patient consultations and achieved a 97% satisfaction rate from patients
Offered compassionate support to hospital patients, enhancing the quality of their stay by 78%
Recruited, trained, and managed a team of 16 volunteers, ensuring consistent and reliable support for senior companionship
9 active verbs to start your volunteer work experience bullet points
Coordinated
Spearheaded
Assisted
Developed
Managed
Maintained
Leveraged
Conducted
Organized
3 Tips for Writing a Volunteer Resume With No Prior Experience
Express your people skills

Volunteering almost always involves working with people to some extent, and sometimes, all you may need is a smile on your face. Discuss any and all instances of working with people to prove that you're a joy to be around.

Every volunteer job counts

Even the most minor experiences in volunteer work can be helpful when applying for a new volunteer placement. Perhaps you used to visit the local shelter to walk the dogs, or you've helped a senior neighbor with groceries every week? Include these work experiences to emphasize your empathy.

Don't forget relevant certifications

Certain volunteer jobs may have legal requirements, and if you're able to meet them right off the bat, you'll be one step ahead of other candidates. As an example, working in a soup kitchen will call for ServSafe certification. Do some research and check whether the job needs any certification, and if you have it, display it in your resume.
3 Tips for Writing a Volunteer Resume if You Have an Extensive Background
Zone in on your specialization

Lending your specialized skills and knowledge to an organization can often be life-changing, so don't be afraid to discuss your professional background in a relevant field. For example, if you're applying to volunteer as a caregiver to people with dementia, discuss how you used to care for patients with Alzheimer's in the past.

Discuss your biggest wins

Volunteering often involves some form of fundraising or getting the community fired up to join and help. If you're an experienced volunteer, talk about times when you organized successful donation events, charity auctions, or donations of services and goods to help the cause.

Spotlight your leadership

If you have a background as a volunteer coordinator, make sure to include it in your resume. Similarly, if you've previously worked in managerial roles, this is a great thing to mention, as coordinating groups of volunteers is an invaluable skill for many nonprofits.
How long should my volunteer resume be?
Keep your resume concise—a single page will suffice. Focus on past work experiences and job skills that are most relevant to the job and volunteering in general, such as customer service or caregiving.
What to do if I have no experience as a volunteer?
That's alright—everyone has to start somewhere. Fill your resume with instances of working with people, be that at school, at a part-time gig, or a full-time job. 
How to tailor my resume to impress the organization?
Including a career objective can be a good way to do this. It lets you mention the organization, foundation, or company by name and express why you're a good fit for this particular volunteer opportunity.