During potentially life-changing moments, you're there to look after distressingly ill or premature infants to ensure they receive optimal care. You monitor vitals, administer medicines, insert IVs, and perform basic maintenance tasks like diaper changes to keep each little one as safe and comfortable as possible.
But how do you choose the ideal resume template to convey the incredible value of your skills, personal traits, and other NICU-related qualifications?
Don't sweat it! We've helped medical professionals like you for years, and we're ready to help you leap into your next role with these three NICU nurse resume examples, too.
---
NICU Nurse Resume
---
Elegant NICU Nurse Resume
---
Clean NICU Nurse Resume
Related resume examples
---
What Matters Most: Your Skills & Work Experience Sections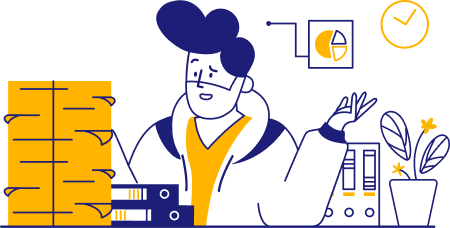 Recruiters place such high value on your job skills because they're the building blocks for your efficacy in a high-stakes setting. What exactly can you do to support struggling newborns and nurse them to a stable, healthy state?
Get technical here. Don't just say "medical equipment" when you can hone your skills down to "ventilators" and "IV insertion". Be specific about the tools, both tangible and mental, that you use to keep little ones safe.
Avoid anything generic or subjective—and that knocks a lot of soft skills into the "maybe" pile. But you can work those references to your excellent bedside manner and compassion into your experience section later if necessary.
Here are some examples of what we mean:
9 top NICU nurse skills
Masimo Root
Epic
Cerner
Neonatal Assessment
Hamilton Ventilators
Infant Vitals
IV Insertion
Crisis Management
Family Education
Sample NICU nurse work experience bullet points
Skills speak for themselves, to an extent. If you know Philips IntelliVvue, that already demonstrates familiarity with your field. But recruiters want more. They want to see how you changed people's lives in the NICU with your skills.
Talk about when you improved accuracy rates with your incredible eye for detail and specialized understanding of newborn vitals. What about that time you improved recovery rates overall with your prowess in medical technology and critical thinking?
That last idea included something vital: a metric! You'll need to measure your impact on your resume, providing numbers that back up what a difference you've made. Quantifiable data like improvement rates, percentages, and incident reductions all make your impact more impressive.
Here are a few samples:
Monitored patient vital signs with using Philips IntelliVue, maintaining a 98% accuracy rate
Assisted with at least 17 patients per shift, supporting their comfort, safety, and well-being, earning an personal rating of 4.9/5 stars
Operated Hamilton Medical Ventilators to offer respiratory support to critically ill newborns, supporting a recovery rate increase of 11%
Interpreted patient vital signs using Masimo Root to identify abnormalities 61% faster
Top 5 Tips for Your NICU Nurse Resume
Keep things brief

Just like you need to work quickly at times in the NICU, recruiters need to get through your resume at warp speed. They have lots of applicants to screen! Keep each experience point as concise as possible: What did you do to help support infant health? Why and how? What was your final, measurable impact?

Only include the most relevant points

Depending on your level of experience, you might be able to rifle through your work experiences and hand-pick the best ones that answer the job requirements. If you're newer to the NICU nursing role, include supporting points from other jobs only when they directly support your competency and agility in the NICU.

Revitalize your points with context

Is your experience section feeling a little dry? Don't worry; it doesn't need diaper salve—it just needs some context! Mention the families you helped or the positivity you brought to your coworkers to spice up your accomplishments and impact metrics.

Save spillover for a cover letter

If you're struggling to pare down your experiences to just one or two lines of text, or you have an overabundance of qualifications, don't worry. You don't have to part with them; only set them aside to build an awesome NICU nurse cover letter!

Avoid weak metrics

You might think that listing a headcount or several cases makes an impressive experience point—and it does! It just needs a little more. Use those free-floating numbers to strengthen a final metric that applies directly to your final impact and not just your process.
What certifications should I include?
Ooh, probably all of them! Do you have a Basic Life Support (BLS), Neonatal Neuro-Intensive Care (C-NNIC), or Critical Care RN (Neonatal) credential to show off? If you have several, give them their own section to shine!
How long should my resume be?
Stick with a one-page resume! Your credentials as an NICU nurse might be impeccable, from basic vitals all the way to crisis management, but if recruiters don't have the time to read about your achievements, credentials won't help you much.
What if I don't have much experience?
Look for academic awards or accomplishments that apply to your field, especially if internships are involved. In general, the more structure, the better, but anything from volunteering at a nursing home to babysitting could give you translatable skills that add value in the NICU.