You're a registered nurse who specializes in caring for patients in intensive care units. Your job is demanding enough on a regular day, but you go above and beyond by providing constant support and administering treatment while your patients recover.
While you care for your patients, who takes care of you?
This is where we come in. With our ICU nurse resume examples, you can rest assured knowing that your career progression is taken care of.
---
ICU Nurse Resume
---
ICU Nurse 2 Resume
---
ICU Nurse 3 Resume
---
ICU Nurse 4 Resume
---
ICU Nurse 5 Resume
Related resume examples
---
What Matters: Your Skills & Work Experience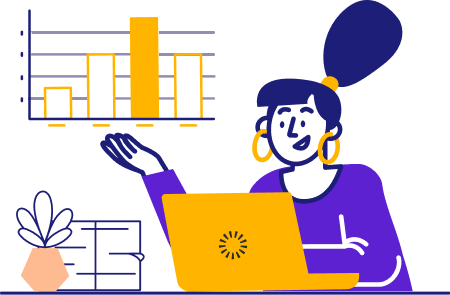 Being an ICU nurse, you shine best at directly caring for patients, often in urgent or life-threatening situations.
Recruiters know that your skills and work experience make all the difference in the quality of care received by a patient, so make it a point to demonstrate your abilities in marrying the act of saving lives and a considerate, reassuring approach.
Here are a few of the best ICU nurse skills recruiters are keen on.
9 Best ICU Nurse Skills
Active listening skills
Medication dispensing
IV insertion and therapy
Oral communication
Patient education skills
Health metric tracking
Response analysis
Nebulizer treatment
Conflict management
Sample ICU Nurse Work Experience Bullet Points
ICU nurses are the backbone of intensive care facilities – they deftly navigate urgent patient care while also maintaining communication with loved ones and other healthcare professionals.
All of that is plenty to juggle, and your work experience bullet points help illustrate how your efforts made an impact on the delicate balance of life and death.
Whenever possible, add concrete, measurable examples to provide more perspective on what you do. Quantifiable metrics in your bullet points can help recruiters better visualize your contributions.
Here are a few samples:
Established process improvements to increase continuity in the nurse-to-patient relationship, which helped reduce re-work by 13%
Monitored patient progress and prepared 500+ patients for discharge, utilizing established clinical pathways
Served as the primary coordinator of all disciplines for well-coordinated patient care, helping the ICU decrease mortality rates by 6%
Assessed plans and evaluated 10+ patients per day under physician orders
Provided direct care to more than 300 patients in life-threatening situations, and ensured documentation was thorough and up-to-date
Top 5 Tips For Your ICU Nurse Resume
Format your resume so it's easy to read

Time is of the essence in the ICU, and you need to be able to glean critical information from a medical report at a glance. Your resume is similar, so divide your resume into clear sections using headers and use a font that's easy to read and legible. That way, anybody reading your resume will be able to skim it for the most essential information.

Additional information can help you stand out among other applicants

If you spent time volunteering, achieved something of note, or received an award, include it in your resume. Just like how more information can help a patient receive better care, anything extra can help you cinch the job. The key here is to add only the relevant details, as too much can clutter up your resume.

If you are fluent in more than one language, that can work to your advantage

Language barriers can add to an already stressful and confusing time for patients and their loved ones. If you happen to be able to speak someone's native language, you might be able to help them better understand what's going on and provide comfort while they're under your care. List any languages you know and their corresponding proficiency under your skills section or in a separate languages section.

The education section on your ICU nursing resume is critical

Don't neglect it – your education section is part of what makes you a healthcare professional. If you're an entry-level ICU nurse, extra information like your academic achievements and relevant coursework will help you show how your experience is relevant to the job you're applying for. Include your professional certifications and licenses as well.

Keep your resume to one page unless you have more than 10 years of experience

Focus can make all the difference in a patient's health outcome, and your resume should reflect your ability to communicate essential information effectively. If you happen to have more than 10 years of experience, you can stretch the number of resume pages to two. Otherwise, include only the information that's most pertinent to your application.
Frequently Asked Questions
Who do ICU nurses normally work with?

ICU nurses work in hospitals and healthcare facilities that have intensive care units, and there are many specific types of ICU nurses to cater to the differing needs of the patient population. Depending on the discipline, ICU nurses work with other intensive care providers like doctors, therapists, and radiologists.

What kind of certifications can I get as an ICU nurse?

Due to the challenging nature of ICU work, qualified nurses are in high demand. Certifications such as the CRRN (Adult), CCRN (Adult), and CMC (Adult) can equip you with the skills you need to practice nursing in critical care conditions.

Should I include a career summary in my ICU nurse resume?

Most likely no, since you'll need the space for important things like your skills and work experience. However, if you're an entry-level ICU nurse or if you have an outstanding achievement to highlight, you can still include one. Make sure it's tailored to the job you're applying for.