As a charge nurse, you're have a wide set of responsibilities: not only directly taking care of patients, but also making sure the day-to-day operations in your nursing unit or department run smoothly.
But if you're on the lookout for a new job as a charge nurse, how do you make sure your charge nurse resume reflects the administrative and hands-on patient care responsibilities you undertook?
At BeamJobs, I've helped thousands of nurses find success by scoring interviews and getting new jobs. Check out our 3 charge nurse resume examples and guide to get started!
---
Charge Nurse Resume
---
Professional Charge Nurse Resume
---
Formal Charge Nurse Resume
Related resume examples
---
What Really matters: Skills & Previous Experience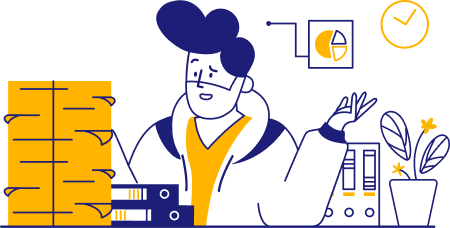 As recruiters look over your charge nurse resume, there's one main thing they're trying to determine: do you have the right skills and mindset for the job?
As a charge nurse, you'll need to have hands-on experience in providing patient care, while also undertaking supervisory duties like coordination between RNs, physicians, and administrators.
In other words, you need to demonstrate that you have strong leadership and delegation skills without being afraid to get your hands dirty.
To clear this section, make sure you closely read the job description and include any skills they want on your charge nursing resume. That way, you'll be one step closer to an interview.
9 Top Charge Nurse Skills
Emergency care
EMR
RN/MSN
Patient/clinical care
Leadership
Medical software
BLS, CPR, CENP, ACLS
End-of-Life Care
Patient triage
Sample Charge Nurse Work Experience Bullet Points
So you've cleared the skills section. But it's not yet time to call it a day.
Next, you need to show how your previous experience as a (charge) nurse makes you ideal for the position.
To do that, you need to focus on your impact. Basically, you want to use quantifiable metrics to clearly demonstrate what kind of change you brought about.
For a charge nurse resume, you'll want to focus both on impact via patient/clinical care, but also any impact through leadership or supervisory roles, since that's what recruiters will be looking for.
Let's make it concrete with a few examples:
Prepared, monitored, and maintained 8 dialysis machines, reducing malfunction rate by 70%
Specialized in providing care for an average of 45 terminal patients a week while supervising a team of 4 RNs and 2 nursing aides
Trained an average of 5 nurses a week in palliative care best practices
Supervised a staff team of 6 RNs, 12 CNAs, 6 LPNs, as well as interns, while evaluating an average of 12 patient care plans per shift
Interviewed nurses, support staff, and ward team and launched an inventory management project bringing down costs by 15%
Top 5 Tips For Your Charge Nurse Resume
Focus on your unique skills

As a charge nurse, you probably have an area you've specialized in over the years or a license not every RN has. Maybe you're a NCSBN member, or you're highly experienced in ACLS protocols. If it could make you stand out, it should be there!

Keep it short

You might want to include every responsibility you ever had on your charge nurse resume, but you shouldn't. Recruiters don't have time to read long resumes, so keep it to one page, max!

Emphasize your impact

This is worth mentioning again, trust us! It should be crystal clear what kind of impact you brought about through your previous work experience as a charge nurse, so recruiters can see what benefits you could bring to the team.

Don't include a career objective

Unless you're going to personalize your career objective to each and every charge nurse job you apply for, it's best to skip it. It adds little to your resume, and you can use that space for your skills or experience.

Balance hands-on and supervisory experience

You need to strike a fine balance when writing your charge nurse resume. Don't focus only on leadership experience, or patient/clinical care, because a successful candidate will have done both recently. A well-rounded experience section will go far!
Frequently Asked Questions
How should I format my charge nurse resume?

Keep it to one page, and don't use fancy graphics (the formatting could get messed up when uploaded). Use simple bullet points, have lots of white space, and use a clean font. Basically, make it easy to read–the recruiter will thank you!

What should I do if my resume isn't a full page?

That's totally okay, less is more. It's better to have 3/4th of a page than a 3-page resume. But if you've included skills, certifications, licenses, and work experience, you'll be covered!

How do I customize my resume for each charge nurse job?

All you need to do is read each job description, and make sure any skills mentioned that you have are reflected in your resume. Plus, highlight any relevant work experience or projects you did that are aligned with the profile they're looking for.