As an LPN, you assist registered nurses, other LPNs, and physicians with basic care tasks. You regularly check patients' vitals, monitoring their progress and recovery and helping them move around and eat when needed.
You're great at caring for patients—but you might be unsure of how to take care of your resume and show recruiters your biggest strengths.
Don't worry; we're here to help you, just as we've helped so many others in the nursing profession. We've got some advice and three resume templates to get you started in no time!
---
LPN Resume
---
Formal LPN Resume
---
Elegant LPN Resume
Related resume examples
---
What Matters Most: Your Skills & Job History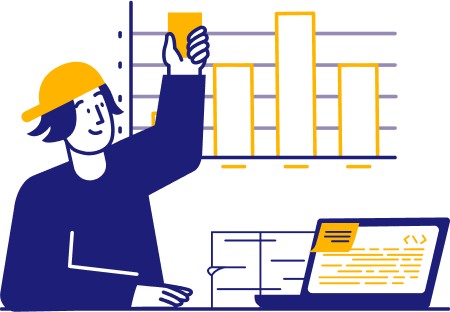 Once recruiters skim over your education and certification sections, they'll go right for your skill set. So, make sure you take the opportunity to share what sets you apart! There's no time to be basic about your nursing abilities.
You want to be as specific as possible about what you do so that recruiters can clearly see where your specialties fall within the LPN role: Are you best suited for a physical therapy setting or hospice care?
Be as specific as possible while listing your skills so that you appear broadly familiar with the job role, but make your niche obvious, whether it's long-term or emergency care:
9 Best LPN Skills
Advanced Care Plans
Patient Education
Geriatric LTC
ADL Evaluation
Physiology
Data Entry
GSV
Patient Rehabilitation
Treatment Planning
Sample LPN Work Experience Bullet Points
Once your skills are taken care of, you'll want to demonstrate that you can put them into practice with finesse. Recruiters want to see that you understand how to use your best judgment while complying with nursing regulations to provide optimal care.
The best way to share this qualifying info is through the bulleted lists in your experience section: Make sure each medication administration and vital monitoring example has sleek, credible context.
And how do you boost your credibility? Quantifiable data that measures your impact as an LPN. Always include metrics to back up your claims, like the percentages in these examples:
Administered 6 types of POC tests during home visits and notified patients of lab results in 24 hours or less, improving positive feedback by 16%
Conducted patient rooming processes for 189 patients, increasing patient satisfaction by 31%
Educated patients and their families on the safe treatment of their condition, decreasing the need for repeat visits by 48%
Assessed, monitored, and documented treatment progress, symptoms, and vital signs with 94% accuracy
Top 5 Tips For Your LPN Resume
Show your personality

Demonstrate your compassionate nature by pulling in some experience examples that involve supporting patient and family wellbeing. Metrics are important, but it's also critical for an LPN to show their desire to help others.

List your licenses

Your licenses are crucial in showing your qualifications and potential as an LPN. Things like PTA (Physical Therapy Assistant, ECS (Enhanced Care Services), and CPR/First Aid belong in their own section alongside your LPN license.

Stay super organized

As an LPN, pristine organizational methods are a must. You're responsible for vital patient information, and you keep everything in its proper place so others can find what they need at a glance. Do the same with your resume sections!

About resume objectives:

You may not want to use page space on one. You've likely racked up tons of memorable stories during your experience as an LPN, so use your versatile background to show your history if you risk repeating yourself with an objective statement.

Don't ramble

While you definitely want to include memorable context for your experience points, keep it nice and concise: Each point should outline what you accomplished with your efficiency and caring nature, give some brief context that shows why you did it, and provide quantifiable metrics of your impact within the medical setting.
How do I customize my resume?
Look for ways to niche down by referring to the job description again. Seek out keywords and profession-related phrases like "preoperative" and "vital signs" to reflect in your resume. Tweak these with each application to show your detail-oriented nature.
What colors are best for showing personality?
While it's true that you want to show personality as an individual LPN, don't go over the top with colors on your resume. Stick with just a bit of color to set off headers or contact info. And always use plain, readable fonts.
How do I show how much I've grown?
Arrange the bullet points in your experience section to show an advancement throughout your work history: Your duties should get more complex and your context should demonstrate that you're proactive, quick on your feet, and flawless with those urgent IVs!