As a nurse practitioner, you go the extra mile in patient care. The additional education and nursing experience you have lets you use specific healthcare professional tools, such as autonomous diagnosis and treatment as well as medication prescription among others.
Sometimes, you lead a healthcare team. Other times, you conduct your research and help equip your colleagues with the knowledge they need to provide better care.
While you're busy taking care of patients, let us take care of you. Get started on your journey toward your next role with our nurse practitioner resume examples.
---
Nurse Practitioner Resume
---
Clean Nurse Practitioner Resume
---
Modern Nurse Practitioner Resume
Related resume examples
---
What Matters Most: Skills & Work Experience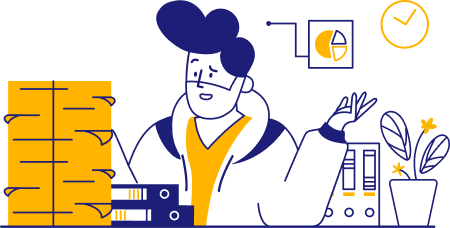 Recruiters hiring nurse practitioners look for those who can strike the balance between highly technical, demanding work and an empathetic bedside manner.
You should demonstrate your proficiency in healthcare while also showing your ability to manage delicate situations between patients, family, and colleagues.
Here are some of the top skills recruiters are looking for in nurse practitioners.
9 Top Nurse Practitioner Skills
Analytical skills
CPR proficiency
Differential diagnosis
Injection administration
Interpersonal skills
Clinical interpretation
Patient education skills
Procedure development
Triage code assessment
Sample Nurse Practitioner Work Experience Bullet Points
Nurse practitioners don't just excel at providing healthcare, they also help bridge the gap between patients and healthcare professionals through education and research.
Using your work experience bullet points, recruiters understand how your expertise helped influence a better recovery environment at your facility. Adding quantifiable metrics to your resume will make it easier to visualize your past contributions.
Here are a few samples:
Prescribed medication when appropriate for 27 residents needing ongoing medications refilled
Collaborated with 7 healthcare providers in planning interventions to best meet patients' needs promptly and to promote the continuum of care
Performed direct patient care procedures in 100% accordance with agency policies and procedures
Managed 350+ members with acute change in condition in collaboration with primary care physicians and the ICT
Provided clinical education to 10+ nursing staff a year
Top 5 Tips For Your Nurse Practitioner Resume
Pay attention to your resume formatting

Just like how a medical report is written to quickly and efficiently get information across, your nurse practitioner resume should be the same. It should be reader-friendly with clear sections and a simple font. Make sure that there isn't too much medical jargon in the bullet points, as it's quite likely that a layperson will read it.

If you're including a resume objective or a resume summary, make it count

Resume objectives are great for entry-level nurse practitioners, while resume summaries are better suited to experienced nurse practitioners. Here's an ideal format: personal traits > education background > achievements. For extra oomph, add the employer's name, tell them how you'll benefit the company, and back it all up with some quantifiable metrics.

Tailor your resume to the job description

We can't stress this enough – your resume should be as relevant as possible to the position you're applying for. If the job description asks for a skill that you have, highlighting that skill will help your chances of getting employed. Even if you don't have what they're specifically looking for, mirroring the language used will let the recruiter know that you know what they need.

If you're an entry-level nurse practitioner, other relevant experience counts, too

Sometimes it feels like you have to have experience to gain experience. If you're just starting out, you can add prior opportunities like internships, student practice, and voluntary work as they also help demonstrate how your skills apply through your experience.

Unless you have more than 10 years of experience, keep your resume to one page

Long convoluted medical reports can hamper the efforts of healthcare professionals – the same goes for your resume. Help recruiters stay focused on how well you fit the role by keeping your resume short, sweet, and to the point. Include only the information that's most relevant to the job you're going for.
Frequently Asked Questions
Where does a nurse practitioner normally work?

Nurse practitioners don't just work in hospitals – they're also found in facilities like community clinics, physicians' offices, and nursing homes. In general, nurse practitioners usually work in community care, long-term care, hospitals, and NP-led clinics.

Who do nurse practitioners work with?

Nurse practitioners collaborate with other healthcare professionals within a healthcare setting, providing specialized services alongside a team that includes doctors, social workers, and registered nurses among others.

Should I include my education in my nurse practitioner resume?

Yes, as the certifications and schooling you received will be important in determining whether you have the medical background necessary for the job. Adding any experience you acquired during your fellowship or residency will also help demonstrate the skills included in your resume.