If the road is your second home and you can usually be found in a healthcare institution or hospital, chances are high you're a travel nurse.
You'll always be found where help is most needed, assisting in short-staffed health facilities, or working with patients who need regular care at their home.
But how do you make sure all these skills and responsibilities are best reflected on your travel nurse resume when looking for your next gig?
Fortunately, we've helped thousands of travel nurses land interviews and their next gig. In this guide, we'll show you how BeamJobs can help you, too, starting with five sample travel nurse resumes.
---
Travel Nurse Resume
---
Travel Nurse 2 Resume
---
Travel Nurse 3 Resume
---
Travel Nurse 4 Resume
---
Travel Nurse 5 Resume
Related resume examples
---
What Matters Most: Your Skills & Previous Experience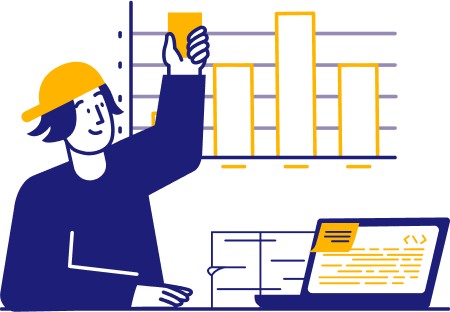 As you draft your resume for that travel nurse job you're eyeing, the most important part is ensuring your skills align with what your potential future employer expects of you.
Not sure what skills to include? The best place to start is by closely reading the job description! They'll probably mention some key hard and soft skills they expect employees to have, so it's there, you need to include on your travel nurse resume!
If they're not included, chances are high recruiters or applicant tracking systems (ATS) will skip over your resume. By taking the time to read the job description, you'll be a step ahead of the competition!
9 Most In-Demand Travel Nurse Skills
Multi-state nursing license
Nurse Licensure Compact
Registered Nurse (RN)
Advanced Practice RN
Licensed Vocational Nurse (LVN)
Valid driver's license
Empathy
Flexibility
ASN or BSN degree
Sample Travel Nurse Work Experience Bullet Points
Without a doubt, the single most important part of your resume (which will often be the make-or-break factor for if you get that interview) is your work experience.
But wait! This doesn't mean you need to list out every responsibility from your last several jobs. On the contrary, the focus needs to be on something else: impact.
Put it this way: you need to use this section to focus on what kind of actions you took, and what kind of benefit (or quantifiable outcome) that led to.
For example, this could be anything like improving company productivity or increased internal awareness on a clinical practice.
Not sure yet how to visualize that? Here are a few examples to get your creative juices flowing.
Trained 20 1st year nurses in best gloving and gowning practices, resulting in 100% compliance in RNs who were previously not adhering to best practices
Increased HCAHPS scores by 10% through regular feedback and feedforward cycles with oncology RNs
Fostered a culture of organized documentation and improved efficiency by 18% for healthcare providers interacting with new patients
Triaged patients entering ER, expediting treatment for patients requiring immediate care by an average of 35 minutes
Led a team of 10 audit medical workers to ensure safety standards were met by all staff
Top 5 Tips For Your Traveling Nurse Resume
Clearly demonstrate your ownership.

Being a travel nurse is a demanding job. Make sure it's clear that you've undertaken a lot of responsibility, using active verbs like "led," "contributed," or "provided." Don't underestimate yourself!

Use quantifiable metrics

As much as possible, be specific. Don't say you worked in an infectious disease ward, mention how many beds were in the ward and how long you workedthere. Whenever possible, use numbers. If not sure, estimate (as long as it's within reason!)

Mention leadership experience

If you've had any senior roles, or helped to train or guide junior RNs, that's good to mention. This can help show that you're reliable and can handle the extra responsibility, which is always a good look.

Less is more

Recruiters skim through resumes, and if it's too long, chances are high they'll miss crucial information. Keep it short and sweet, while focusing on the unique aspects from each travel nurse job you had.

Focus on your strengths

A travel nurse resume is your place to shine, so focus on what you do well. Are you particularly skilled in advanced life support? Have you worked in satellite facilities more often than your peers? It should 100% be on your resume!
Frequently Asked Questions
Do nursing licenses matter?

Yes, it's absolutely vital that you include these on your travel nurse resume, even if you've been in the industry for years. Include all relevant licenses and degrees, like RN, APRN, and LVN, as an ATS may be scanning resumes, and could reject yours based on lack of certain keywords, like relevant certifications.

How do I customize my travel nurse resume for each job?

Customizing your resume doesn't mean completely rewriting it, don't worry. You just need to make sure you include any relevant skills the job description asks for. Plus, make sure your previous experience highlights any relevant responsibilities that the job you're applying for requires.

How long should my resume be?

At most, it should be a full page long, no matter how hard that sounds. If it's less (maybe because you're earlier on in your travel nurse career), that's also fine, but don't make it too lengthy!