Not everyone can make it to their in-person medical visits, and you're there to help in case something pops up. You handle triage, emergency care, crisis intervention, and patient assessments over the phone or internet during times of need.
But how do you convey your effective and helpful nature on your resume? How long should your resume be?
Don't worry: I'm here to help you out! I've spent years giving health practitioners career-related guidance, and these 3 resume samples I've created can assist you, too.
---
Telehealth Nurse Resume
---
Formal Telehealth Nurse Resume
---
Elegant Telehealth Nurse Resume
Related resume examples
---
What Matters Most: Your Skills & Work Experience Sections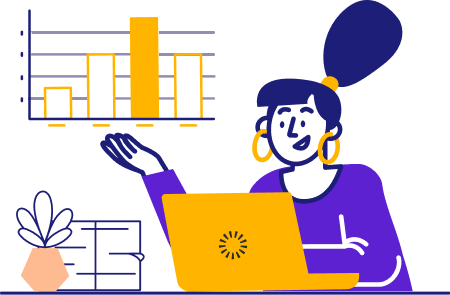 Nursing can be even more demanding than people realize, so you'll have to show what a broad skill set you have. Recruiters need to see that you know much more than the basics, even though you have those down to an art.
Keep your skills extremely relevant to your profession, and avoid generic terms like "communication." How does your communication apply in the workplace? List something like "Patient rights advocate" instead.
Make sure all your skills are similarly specific, too–recruiters see classic nursing skills as a given for an LPN, so share your specializations:
9 Top Telehealth Nurse Skills
Nurseline Triage
Patient Documentation
Patient Rights Advocate
Drug Administration
Patient Education
Service-oriented
Problem-solving
EHR Your Way
ModMed
Sample Telehealth Nurse Work Experience Bullet Points
While your skills section gives a speedy overview of the things you can do, recruiters really want to see examples of how you used your abilities to help. Create mini success stories with each bullet point while staying as concise as possible!
Sounds challenging, right? But it's totally doable: Just mention what you did, why you did it, and describe the impact it had.
Your impact needs to come with a numerical measurement, too: Without quantifiable data to back your claims, you won't be taken as seriously.
Highlight the data that measures your success:
Improved patient sense of agency and comfort in BHH care, earning 5-star reviews from 87% of patients and referrals from 63%
Crafted FAQ pages on Covid-19 for PharmaCord to improve patient knowledge that gained 863K+ views and a 26% increase in positive online reviews
Handled a 217% increase in patient volume during pandemic, working weekends and nights to ensure that 100% of patients under care were properly attended
Consulted 23+ patients per shift, answering questions and directing towards in-person appointments as needed, gaining a 4.8-star employee review
Top 5 Tips For Your Telehealth Nurse Resume
Context is essential

When you're describing your success for recruiters, it's hard to avoid feeling like you're slinging numbers that mean more to you than to them. Give added clarity with context! What patient needs did you meet? How did you increase satisfaction rates?

Make it quick!

Be as efficient as you would when answering a triage call when getting to the point of each experience. Remember: What did you do? Why? What's the numerical data that backs it?

Show adaptability through metrics

While they're essential, metrics are one of those tricky things that can sound repetitive if you aren't careful. Adding a broad range of contextual tidbits is awesome, but vary the types of data you reference, too. Include rates, percentages, hours, and more.

Organize experience points deliberately

As a telehealth nurse, you want to show a trend of increasing efficiency and advancement in your work history. Use your earliest job sections for fundamental abilities, and niche down with more recent points.

Reinforce essentials between the lines

If you have strong abilities that don't quite fit into your skills section, demonstrate them through your achievements: Show adaptability through increasing patient volumes. Show technical knowledge by referencing the software you used to get things done.
Frequently Asked Questions
What kind of template is best?

Whichever puts your best experiences front and center! Always use reverse-chronological format in your resume, and let your accomplishments take the spotlight while your other sections remain clearly partitioned and readable.

Do I customize every time?

Yes, you'll absolutely want to tailor your resume to each job you apply for. But it isn't as daunting as some people think! Just revisit the original job ad and look for standout phrases or keywords that overlap with your experiences. Switch those out each time to reflect what individual employers are looking for.

Should I include an objective or summary?

Honestly, odds are that you don't need either one. Your experience points should speak for themselves, so don't let a repetitive summary or objective statement use up valuable page space! You only have one page to show what you're made of.