Your multifaceted role in the military could cover anything from groundwork or combat to manufacturing or communications. With unmatched expertise, you anticipate challenges and avert conflicts proactively, making decisions under pressure with ease.
The skills you amass during your service—leadership, adaptability, and teamwork—are invaluable. Now the question is: how do you describe your courage and discipline in a one-page resume?
Not to worry—we're here to help. With our military resume examples, you can transform your raw experience into a captivating application that will get you the attention and the interviews you deserve.
---
Military Resume
Why this resume works
Equipment readiness plays a critical role in supporting the activities of combat teams. Your proficiency as a combat engineer in keeping equipment running proves your contribution to the overall success of missions.

Therefore, you should mention in your military resume your contribution to decreased equipment downtimes to underline your input to team support.
---
Military to Civilian Resume
Why this resume works
Handling a team of diverse individuals to coordinate logistics and offer cross-departmental support is an achievement that should take a central position in your military to civilian resume.

It underscores your ability to communicate effectively and ensure that all objectives are met within set timelines; attributes that make you an easy pick for joining the civilian workforce.
---
Military Veteran Resume
Why this resume works
Process delays are costly for high-volume production companies, and the ripple effects are evident across all departments. Now that you're returning to the civilian workforce, your ability to adopt a proactive system for equipment maintenance is a powerful indicator of your competencies.

To make such an achievement count in your military veteran resume, highlight how much you helped reduce equipment downtime to sustain uninterrupted workflows.
Related resume examples
---
Create a Military Resume That Fits Your Dream Job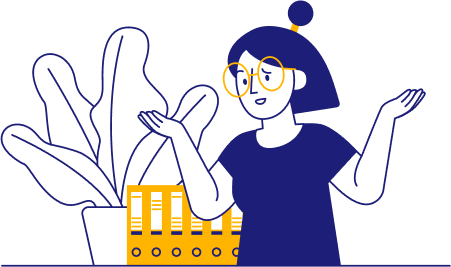 Your military personnel resume should focus on showcasing skills vital to defense and strategic operations. Precision is paramount, so avoid vague terms like "team player." If your role is technical, zero in on hard skills instead.
Some of the things you could discuss include your proficiency in various weaponry, tactical strategies, and specialized equipment operation. You can also consider highlighting soft skills like leadership, communication, and crisis management.
Ensure your skills resonate with the job's requirements, whether it's combat tactics or logistical coordination. Highlight the elevated level of discipline and stress management skills your service in the military has helped you develop, be it for another role within the military or a civilian job.
Looking for guidance?
15 best military skills
Tactical Strategy
Weapon Proficiency
First Aid
Logistical Coordination
Military Comms
Cybersecurity
Foreign Languages
Crisis Management
Radio Operations
Risk Assessment
PGP
DPAS
DAGR
Joint Tactical Terminal
Blue Force Tracker

Your military work experience bullet points
Between orchestrating strategic missions and leading successful teams, your military service showcases exceptional achievements. Rather than rehashing routine tasks, spotlight your impactful contributions.
Your role directly influences the stability and security of operations, safeguarding national interests, and minimizing potential risks. While the nature of your experiences varies, harness this section to highlight your proudest moments, whether enhancing emergency response efficiency or mitigating adverse consequences.
Make sure to back up your claims with quantifiable metrics to zero in on the magnitude of your successes. These could be anything from your budget optimization to the number of personnel you've trained—it all depends on your specific role and achievements.
Demonstrate your leadership and strategic skills with mission success rates.
Showcase your ability to make quick decisions under pressure with metrics on your average response times.
Highlight your commitment to operational readiness by presenting the percentage decrease in equipment downtimes after implementing maintenance protocols.
Show off your adaptability by mentioning the varying shifts you've worked, deployments you've been sent on, and languages you've learned.
See what we mean?
Created a comprehensive training program for recruits, resulting in a 78% reduction in onboarding time
Conducted an employee satisfaction survey, resulting in an 88% satisfaction rate with internal communication efforts
Maintained an 91% incident resolution rate by handling a variety of security issues and ensuring the safety of personnel and facilities
Implemented a new internal communication system, which resulted in a 28% reduction in information gaps among employees
9 active verbs to start your military work experience bullet points
Commanded
Executed
Coordinated
Devised
Enforced
Mobilized
Implemented
Negotiated
Supervised
3 Tips for Writing a Military Resume Without Much Experience
Maximize relevant experiences

Emphasize the significance of every role you've undertaken, regardless of your experience level. You can include relevant skills and accomplishments from your military service, training, and related roles. For instance, if you're transitioning to a civilian logistics position, highlight your experience coordinating complex missions and managing supplies.

Highlight military projects

Use your military projects to showcase your skills and flexibility. Mention specific initiatives or tasks you've executed during your service that align with the new position or civilian job you're applying to. For example, discuss leading a team to establish a forward operating base, demonstrating your leadership and strategic planning abilities.

Showcase transferable skills

Utilize internships, relevant coursework, or hobbies to spotlight transferable skills. Highlight leadership, teamwork, adaptability, and technical proficiencies that align with the role. For example, when applying for a communications role, discuss your experience with working in large teams and communicating under stress.
3 Tips for Writing an Experienced Military Resume
Highlight specializations

If you have specialized military skills like leadership, logistics, or intelligence analysis, show them off. Next, tailor your accomplishments and metrics to align with the specific role you're pursuing, highlighting your expertise and achievements in those areas.

Utilize relevant metrics

Adding relevant metrics really makes your achievements stand out more. Highlight your mission success rates, operational efficiency improvements, and leadership impact. This is good if you're transitioning away from the military; for instance, in a logistics role, you can discuss how you optimized supply chain processes, reducing turnaround time by 39%.

Incorporate relevant certifications

Include relevant military certifications that demonstrate your expertise and training. Whether it's command certifications, technical training, or specialized courses, these credentials highlight your readiness for the civilian role or a promotion up the military ranks.
Should I include a career objective in my military resume?
While optional, a tailored career objective or summary can be valuable, especially if you're switching to a whole new career. Emphasize your military experience and skills that align with the job, such as leadership, logistical coordination, or crisis management.
How do I pass through the ATS?
Make sure to use relevant keywords from the job description. Highlight your military accomplishments, skills, and specialized training that match the job requirements. ATS looks for keyword matches, so use terminology from both your military background and the civilian role you're applying to.
What metrics should I focus on in my military resume?
Emphasize mission success rates, response times, equipment maintenance improvements, and any other quantifiable achievements. These metrics demonstrate your effectiveness in critical situations and your ability to impact operations positively.