You're a skilled and knowledgeable professional who can take businesses to the next level. Organizational policies and procedures are created, employees are managed, and high-level strategies are deployed effectively with you running things.
Is your executive resume prepared for you to take your career to the next level?
Your decisions and strategies can make or break hitting company objectives, so key decision-makers will want to know you have the right skills for the role. Allow us to help with our executive resume examples that have helped many professionals land a business leadership position in 2023.
---
Executive Resume
Why this resume works
To create an effective executive resume, you need to start out with solid metrics. That means highlighting the times your efforts have led to company success in a genuine way— and back it up with numbers.

You can also emphasize your major accomplishments. Involved in a merger? Helped boost sales? Mention it.
Above all else, showcase your ability to lead—both projects and teams—and be specific as to the strategies, tools, and methods used.
---
Executive Director Resume
Why this resume works
Keep your executive director resume relevant by emphasizing anytime you've held a leadership position or had project oversight.

You can highlight your history of effective fundraising campaigns, strategic plan development, or partnership collaborations.
Showcasing your experience managing teams or departments helps to prove your capacity to unify diverse groups for a common cause.
---
Sales Executive Resume
Why this resume works
Emphasize leadership and project oversight in your sales executive resume to catch the eye of hiring managers. Highlighting your history of strategic plan development and how you saw a project through to completion will make an impact.

Showcasing your experience managing teams or departments will make your resume relevant as well.

And you can add certifications to underline your industry-specific expertise.
Related resume examples
---
Customize Your Executive Resume to the Job Description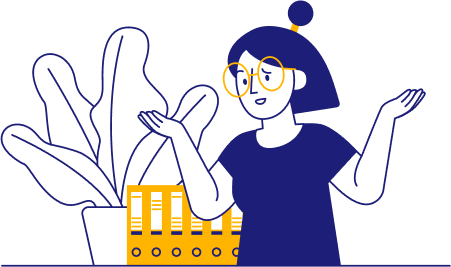 You're a key decision-maker, so companies will want you to have the right skills to run operations effectively. However, with all the skills you have, where do you start?
Look at the job description and use your excellent analytical and strategic skills to tailor your listed abilities to the company's needs.
For example, if you're applying for a CFO position at a trucking company, listing a mix of top financial management skills with specific needs to a trucking company, like managing trucking insurance, licensing, and permit expenses, would be a great idea.
Need some ideas?
15 popular executive skills
Process Improvement
Cultural Leadership
M&A
Contract Negotiations
Budgeting
Employee Relations
Stakeholder Relations
Netsuite
Zoho Corporation
E-Commerce
Quickbooks
Strategic Planning
Business Presentations
Microsoft Office
Data Interpretation

Your executive work experience bullet points
You know the importance of standing out in promotional and strategic business efforts. The same can be said when listing work experience on your resume.
Hiring managers know what your specific job duties are. Rather than simply rephrasing that, take these bullet points a step further by listing accomplishments using your top skills in aspects like contract negotiations or strategic planning.
Each example should be measurable with metrics you achieved. Here are some awesome metrics that executives can focus on when creating a resume.
Gross margin: An executive's ability to manage margins by reducing costs or increasing workplace efficiency is crucial.
Customer retention: Ever heard the phrase it costs less to keep a current customer than acquire a new one? Every business knows that your ability to retain customers and create a satisfying shopping experience is essential.
Employee satisfaction: Executives must ensure all employees are satisfied to achieve high productivity.
Sales volume: You have a great product, but is it selling? Emphasize how you helped increase sales to achieve business objectives.
See what we mean?
Resolved conflicts and facilitated productive communication to reduce interdepartmental disputes by 52%.
Engaged stakeholders through regular communication to boost satisfaction by 21% and strengthen partner relationships.
Directed negotiations with key accounts to secure long-term contracts, resulting in a 17% increase in contract renewal rates.
Managed a portfolio of key accounts that increased annual revenue by 34% and exceeded sales targets by 16%.
Automated lead nurturing campaigns with HubSpot to increase lead engagement by 36%.
9 active verbs to start your executive work experience bullet points
Analyzed
Integrated
Led
Managed
Developed
Resolved
Created
Increased
Conducted
3 Tips for Crafting an Executive Resume with Minimal Experience
Showcase leadership in other ways

Even if you haven't led from an executive role, you have still likely held a management position or led teams in other ways. For instance, if you were a key account manager and are now applying to be a sales executive, you could explain how you identified market opportunities and led sales teams to generate 57% more sales volume.

Start your resume strong

You should emphasize your most relevant experience by showcasing it at the top of your resume. This is often best served by using reverse chronological formatting to put your most recent experiences in aspects like process improvement and budgeting first.

Show that you're always learning

You've likely gained tons of experience and knowledge during your career. You can showcase that through higher education or how you have consistently achieved better results. For instance, if you managed 20 accounts and increased yearly sales from $1.5 million to $3.7 million in seven years, that would show tons of growth during that time.
3 Executive Resume Tips for Experienced Pros
Use a resume summary

A resume summary will work great for executives will ten or more years of experience. It should be two or three sentences long and include your most relevant skills, like how you increased sales by 43% and reduced expenses by 76% through market and budgetary analysis over your 12-year career.

Don't hesitate to leave less relevant jobs out

You have tons of experience, so limiting your resume to three or four jobs that are the most relevant and recent is a good idea. For instance, if you're applying to be a CMO and have eight years of sales management experience, your past sales internship and sales associate jobs probably won't be necessary anymore.

Display accomplishments in an understandable way

You've achieved excellent results, but how you display them matters to make the most impact. The CAR technique (challenge, action, and result) is a simple and actionable method. For example, you could explain how you identified five areas where material spending was over budget and negotiated a better deal with a local supplier to reduce expenses by 65%.
Should executives use resume keywords?
Using some strategies to ensure you pass ATS checks will increase your chances of success. You should list some key skills exactly as they are written in the job description, such as cultural leadership or Netsuite. Additionally, listing the exact job title at the top, such as CFO or VP of sales, helps.   
How long should my executive resume be?
Executive resumes should be one page long. Limiting it to three or four key jobs and keeping your descriptions about aspects like performing market analysis presentations to one sentence will help you narrow the information down. 
Should executives include education?
Work experience will likely be more important for executives and should be emphasized. However, including your education, like a master's degree in finance, business management, or related fields, still matters to present a thorough skill set.