Quality patient care is your top priority. You ensure medical offices achieve that by setting up accurate schedules, overseeing staff members, and coordinating customer service efforts effectively.
Have you taken the time to select a resume template that will allow you to showcase your medical management skills?
Medical fields are very competitive with the high levels of compliance that offices must have, so hiring managers will review your resume thoroughly. Don't worry. We've done the research to ensure our medical office manager resume examples will help you optimize for success in the hiring process.
---
Medical Office Manager Resume
---
Modern Medical Office Manager Resume
---
Professional Medical Office Manager Resume
Related resume examples
---
What Matters Most: Your Medical Office Manager Skills & Work Experience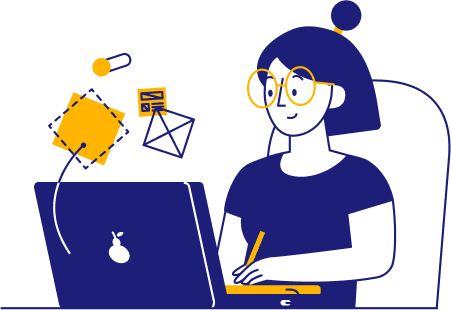 Medical office managers must be well-versed in various skills, from administrative to interpersonal tasks, all while successfully leading a team. That's probably left you wondering what to include for the 6 to 10 top skills on your resume.
Ideally, you'll want to tailor the skills you list to the needs of each medical office you apply to. For instance, if the office needed help managing payment processing systems, you could list your medical billing, medical coding, and insurance processing abilities to make your skills stand out.
Here are some top medical office manager skills for 2023.
9 top medical office manager skills
Medical Billing
Scheduling
Medical Coding
Patient Care
HIPAA
Insurance Processing
Team Leadership
CPT
Athenahealth
Sample medical office manager work experience bullet points
Once you've made it to an office management position, you'll have a lot of outstanding achievements you can share in this section. And you should because it'll show how you've successfully used skills like patient care and medical billing on the job.
A great way to optimize for success is by including metrics in each example that medical offices care about.
For instance, you could talk about how you helped boost patient satisfaction or improved compliance rates with HIPAA requirements.
Here are a few samples:
Established an appointment management system using Luma Health to manage doctor schedules and send appointment reminders to patients, reducing scheduling conflicts and no-shows by 46%.
Oversaw an 18-person administrative staff and provided coaching on compliant record filing to boost HIPAA compliance rates by 53%.
Used Athenahealth to set up automated billing systems that helped process invoices and payments 57% more efficiently.
Created a new patient service initiative that taught detailed customer service strategies to receptionists, boosting patient satisfaction scores by 39%.
Top 5 Tips for Your Medical Office Manager Resume
Both leadership and technical skills matter

Medical managers need to lead teams while also having the technical abilities to perform tasks like medical coding. You should emphasize both types of skills in your resume, like how you trained five new hires in medical coding to reduce compliance errors by 48%.

One-sentence examples work best

You want to keep your work experience examples short and simple like you would when explaining medical terminology to patients. It'll help medical hiring managers quickly pick up on your top skills like scheduling and team leadership.

Limit your resume to three or four jobs

Once you've reached a management position, you've probably worked in varying roles throughout your career, like being a medical assistant or billing clerk. Ideally, you want to limit your resume to three or four jobs and cut any out that aren't relevant to key team leadership or patient service skills.

Action words make examples more engaging

In fast-paced medical offices, managers must take action right away to deliver effective patient service. You can show how you do that in your examples using action words like "led" or "organized."

Proofread for errors

If you were filing medical records, you'd want to ensure accuracy to maintain top compliance ratings. You can show medical hiring managers immediately that you're up to the task by submitting a resume free of grammatical errors.
What's the best length for medical office management resumes? 
One page will be the optimal length for medical office managers. Try to keep everything you include concise and relevant to key office needs like insurance processing and HIPAA compliance. 
What if I don't have much medical management experience? 
A combination of examples showing high technical skills and translatable leadership abilities will work well when you don't have much medical management experience. For instance, you could explain how you trained new medical billing team members to ensure insurance claims were processed with 99% accuracy. 
Is a summary a good idea for medical office managers? 
A resume summary will work well if you have ten or more years of experience. For example, you could explain in a few sentences how you've managed an average of 5,300 patient records annually with no HIPAA compliance errors over your 11-year career.