Facilitating a great patient experience at the beginning and end of dental appointments is where you shine. You help by overseeing the front desk, answering patient questions, and managing schedules effectively.
But have you spent time choosing the ideal resume template to help take the next step in your career?
Dentists have busy schedules, so they don't have a lot of time to review applications thoroughly and choose the right office manager to help with their administrative and customer service needs. You can use our dental office manager resume examples that are designed to display your skills successfully in 2023 and stand out from other applicants.
---
Dental Office Manager Resume
---
Modern Dental Office Manager Resume
---
Professional Dental Office Manager Resume
Related resume examples
---
What Matters Most: Your Dental Office Manager Skills & Work Experience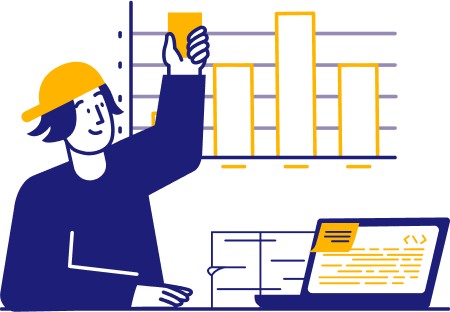 As an office manager, you oversee a lot, from managing patient documents while ensuring compliance to providing top-notch customer service. That probably leaves you wondering which skills will be the best fit for your dental office manager resume.
Every dental office will run operations a bit differently. For instance, they could use various types of office management software like Dentrix or CareStack. Therefore, reviewing the job description and customizing the skills you list for each dental office you apply to will help you succeed.
Here are some of the top dental office manager skills to put on a resume.
9 top dental office manager skills
Patient Relations
Payroll
Scheduling
Insurance Claims
HIPAA
Staff Management
Dentrix
Microsoft Office
Billing
Sample dental office manager work experience bullet points
Before a dentist or dental hiring manager brings you on board to manage the office, they'll want to know what you've achieved in past positions to see that you're the best fit.
You know every dental operation is results-oriented, looking to achieve the best patient experience. Therefore, including metrics like patient satisfaction scores and insurance claim processing times will help show your capabilities.
Also, make sure you keep your work experience bullet points short so dental office decision-makers can quickly identify your top skills and achievements while reviewing applicants.
Here are a few samples:
Created an automated reminder system in Google Calendar to inform patients about upcoming appointments, resulting in 56% fewer missed appointments.
Greeted over 50 patients per day and answered any questions in a friendly way to maintain 97% positive satisfaction scores.
Used Dentifi to process insurance claims and verified all information was accurate to ensure 46% faster processing speeds.
Implemented a new HIPAA compliance training system to reduce errors in documentation processes by 36%.
Top 5 Tips for Your Dental Office Manager Resume
Optimize with action words

Dental office managers are expected to take action to keep the reception staff on track and patients happy. Using action words like "organized" or "performed" will help emphasize how you've achieved that in past positions.

Use reverse chronological formatting

You've probably worked your way up to being an office manager over time, from starting as a receptionist or office assistant. Listing your most recent experiences first will help emphasize your most relevant skills in aspects like staff management and scheduling.

Keep it organized

When outlining scheduling information to your reception staff, you'd want to keep it organized by ensuring it's well-spaced, uses clear headers, and has easily readable fonts so it's easy to understand. Design your resume using that same thought process to make it easy to review for hiring managers.

Emphasize both technical and interpersonal skills

Office managers may work on technical aspects like payroll processing and be involved in more interpersonal aspects like handling patient questions. Your resume should emphasize both to show you have a well-rounded skill set.

Proofread thoroughly

Just like providing dentists with the wrong information for an incoming patient wouldn't help them provide effective service, an inaccurate resume full of grammatical errors won't get you the best results in the hiring process. Always proofread before submitting.
How long should my dental office manager resume be? 
Your dental office manager resume should be one page long. Aim to provide concise and relevant information about skills the dental office is looking for, like patient relations and HIPAA compliance. 
Should dental office managers use a summary? 
A resume summary works well for dental office managers with ten or more years of experience. For instance, you could explain how you've managed billing systems in Dentrix for over 20,000 patients yearly over your 12-year career, maintaining 98% accuracy during that time. 
What if I don't have much management experience? 
If you're applying to one of your first dental office management positions, you may need to get creative about showing your capabilities to lead a team. For instance, you could explain how you trained new hires in customer service standards or how you led the implementation of a new payment processing system that boosted efficiency by 54%.