Quick! The doctor needs those records—and you're right there with impeccable paperwork and patient information in hand. You also manage the financial aspects of the doctor-patient relationship alongside conversing with vendors, transcribing medical records, and more.
But how do you section out everything you do into a sleek, well-organized resume template that's as readable and accessible as your data entry handiwork?
Don't worry, we can do this! After years of assisting others in the medical field, we've assembled three medical office assistant resume examples to help you start on your path to success.
---
Medical Office Assistant Resume
---
Clean Medical Office Assistant Resume
---
Modern Medical Office Assistant Resume
Related resume examples
---
What Matters Most: Your Skills & Job Experience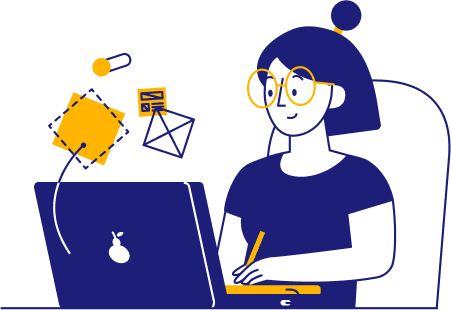 You have a unique array of job skills to offer in the medical office, and recruiters want to know all about what you can do. They want to see that, no matter what kind of work experience you've had, you've gained skills that will make you an excellent medical office assistant.
Be as specific as possible. Do you know how to "communicate" or do you know how to conduct appointment follow-ups? Have you learned "records" or are you great with billing?
Think technically about your skills when you can. Whittle away the generalization that makes your abilities fit into just any field and get to the heart of how they make you a better medical office assistant:
9 top medical office assistant skills
Medical Terminology
AdvancedMD
Cerner
Appointment Booking
Google Calendar
Insurance Billing
Database Management
Medical Coding
Patient Records
Sample medical office assistant work experience bullet points
Those skills are great! But what have you done to make a positive impact with them? Even if you've done so in totally different types of secretary or assistant jobs, recruiters want to know what you've accomplished with your abilities.
Did you cut back on costs in the office by following up on scheduled appointments and decreasing missing appointments? How did your ninja-like database management skills reduce the time it took for others in the office to access patients' records?
And make sure you provide numbers to back those achievements up! Quantifiable data like the amount of money saved, hours reduced, and efficiency or satisfaction percentages demonstrate that you're making a difference.
Here are a few examples:
Established professional, compassionate rapport with customers, increasing online customer satisfaction ratings from 4.6 to 4.9/5 stars
Coordinated meetings and established follow-up procedures, reducing executives' schedule gaps by 16%
Verified 21+ patient charts and documents daily, achieving a 99% accuracy rate
Automated inventory records, saving 131+ hours per year
Created front desk procedure checklists, decreasing training costs by 13% and boosting efficiency by 14%
Top 5 Tips for Your Medical Office Assistant Resume
Keep it to one page

This one's really important. Think about data accessibility. Each resume section needs to be short and sweet since recruiters only have a few seconds to skim your page . . . And if there's more than one page, they're more likely to skip it!

Adjust weak metrics

Either cull or bolster metrics that just kind of "float" around without doing anything to reinforce your impact. Random headcounts or numbers of appointments you booked might be impressive to your coworkers in the medical office, but recruiters need to see a final impact metric for an accurate reading of how you improve your workplace.

Demonstrate career growth

Arrange the bullet points within each job in your work experience section, becoming more advanced over time. Your recent achievements should be more complex and impactful than stuff you did as a newbie! Think of things like graduating from answering phone calls quickly to overhauling patient records systems for optimized workflow.

Add intrigue with context

If your resume is still a bit too bland for your taste, even with a variety of metrics, you can spice up your experiences with context. What kind of programs did you use to improve record keeping? Who did you benefit with follow-up calls before or after appointment dates?

Think "translatable skills"

Sometimes it can still be tricky to pick out the right skills for your resume. The key is to look at the job description and see if anything jumps out and makes you say "Hey, I know that!" If you see skills that you learned from a not-so-relevant job role that you'll use in the medical office, like Google Sheets or MS Teams, mention them.
How do I customize my resume for the job?
Just like you skimmed the job description for skill ideas, look for any key phrases like "treating patients like family" or "industry-leading efficiency" to resonate with. You can check the company site for values like those to reflect in your resume, too.
Do I need references?
You don't need them, but they definitely help! Try to think of any previous employers, managers, or coworkers who can write letters of professional recommendation for you. Having others vouch for your awesome performance really helps your credibility!
What template will make my qualifications pop?
That all depends on you! The shortcut: Your most qualifying and impressive info section(s) should steal the show in your resume template's layout. If your medical office assistant skills are stunning, give them their own column! If your work experiences are unusually eye-catching, let them sit front and center.