Business executives have hectic schedules and are always on the go. That's where you come in, helping them efficiently manage schedules and book appointments to keep them on track.
Now it's time for you to create an effective resume that gets you booking interviews.
You have a knack for organizing information, but when it comes to applying for an assistant job at the executive level, you'll still want to ensure you have everything about your resume in check. You can use our executive personal assistant resume examples as easy templates for success.
---
Executive Personal Assistant Resume
---
Professional Executive Personal Assistant Resume
---
Formal Executive Personal Assistant Resume
Related resume examples
---
What Matters Most: Your Executive Personal Assistant Skills & Work Experience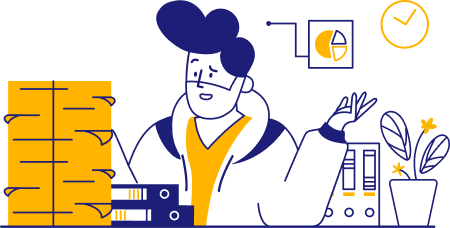 Personal assistants may handle a wide array of tasks on a daily basis, from creating travel itineraries to setting up Zoom calls. That probably has you wondering how to choose the best skills for your resume.
Every executive and company will have varying needs, so start with the job description to determine what abilities they want applicants to possess. Will you be answering a lot of phone calls? Then your skills in phone etiquette and customer service would be essential to emphasize.
Let's take a look at some of the top executive personal assistant resume skills in 2023.
9 top executive personal assistant skills
Documentation
Strategic Planning
Sorting and Labeling
Scheduling
Microsoft Office
Zendesk
Project management
Zoom
Phone Etiquette
Sample executive personal assistant work experience bullet points
Executives must keep up a professional appearance by getting to appointments on time and having their information organized. Therefore, hiring teams will carefully select assistants they're sure will be up to the task.
One of the best ways to stand out as an applicant is by using metrics-based examples from what you've achieved in previous roles. Personal assistants have many metrics they can use, including efficiency, accuracy, and client satisfaction.
Additionally, frame these examples in the same way you'd explain key information to the company's clients. Keep everything brief and understandable to anyone to provide hiring managers with an easy reviewing experience.
Here are a few samples:
Used Asana to create a more efficient workflow process for ongoing projects, increasing efficiency by 52%.
Moved schedules to a Google Calendar system to make information sharing between the admin team and executives 88% more accurate.
Set up Zoom calls and performed audio and video tests 20 minutes before calls started to improve call quality by 67%.
Informed executives of daily meetings, ensuring there were no missed appointments for 3 years.
Top 5 Tips for Your Executive Personal Assistant Resume
Measure your impact

Executives will want to ensure they have accurate and reliable assistants on staff. Including numbers in your examples helps easily illustrate the impact you make on scheduling accuracy and performance efficiency.

Use reverse chronological order

Business needs and software are always evolving, just like your abilities as an assistant. Therefore, listing your most recent experiences first in software like Zendesk and aspects like strategic planning will be optimal to help you land the job.

Proofread thoroughly

As someone who will be helping executives stay on top of all their daily tasks, your accuracy will be essential. You can show your abilities right away with a grammatically correct and accurate resume.

Use an organized template

Think about how you would create a daily schedule for executives. You'd want it to have clear labels and easily understandable information. A resume template with clear headers, bullet points, and easy-to-read fonts will help you achieve the same effect in the hiring process.

Include both interpersonal and technical skills

As an assistant, you'll likely be involved in handling customer needs and helping with process improvement. You should include interpersonal and technical abilities in your resume to show how you'll succeed in both aspects.
How long should my executive personal assistant resume be? 
A one-page resume is best for executive personal assistants. If you're struggling to narrow it down, focus on the primary needs of the job. Will you be involved in planning events? Then focusing on skills related to scheduling and event management would be ideal.  
What should I put in an executive personal assistant cover letter?
Your cover letter should help connect with the company or expand more on your top skills. For example, you could write about how you connect with the company's mission or specific techniques you use to keep schedules organized. 
Should executive personal assistants use a summary?
A resume summary can work well for those with ten or more years of experience. For example, you could write a few sentences about how you're a motivated professional who is experienced in Google Calendar and Zoom, scheduling virtual meetings with 98% accuracy over your 12-year career.