You're an organized professional capable of handling calendars, transportation, and message delivery with ease. When busy families need help with their daily tasks, they can count on you to be up for the job.
Have you brushed up your resume to ensure it represents your most up-to-date skills?
Many households in need of an assistant will have varying skills they're looking for, so choosing the right abilities for a resume can trip up many personal assistants. You can use our household personal assistant resume examples to display the right skills in 2023.
---
Household Personal Assistant Resume
---
Modern Household Personal Assistant Resume
---
Professional Household Personal Assistant Resume
Related resume examples
---
What Matters Most: Your Household Personal Assistant Skills & Work Experience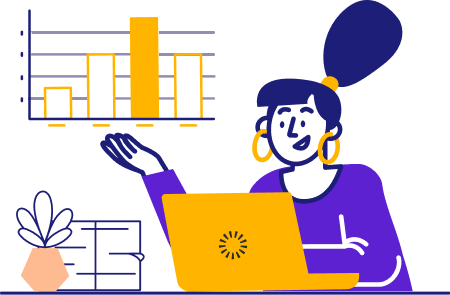 You're cable of a lot, and households may need several tasks managed, from daily errands to ensuring kids get to activities on time. So where do you start when picking skills for your resume?
The best practice is to list a mix of top industry household personal assistant skills and what's listed in the job description to make it personalized for each position you apply to. For instance, if the family will need help with travel plans, then your abilities to manage travel itineraries would be ideal to include. 
Here are some of the most sought-after household personal assistant skills in today's job market.
9 best household personal assistant skills
Google Calendar
Travel Plans
Microsoft Office
Event Planning
Expense Reports
Childcare
Transportation
Typing
Data Management
Sample household personal assistant work experience bullet points
Before families make you an integral part of their household, they'll want to see what you've achieved during past work experiences.
An excellent way to make your resume stand out is by using common success metrics. That may include scheduling accuracy or client satisfaction scores.
Additionally, you'll want to emphasize how you'll take action on the job. Using action words like "organized" or "managed" can help your examples stand out. For instance, you could say you "organized a new scheduling system in Google Calendar."
Here are a few samples:
Managed groundskeeper schedules ensuring gates were unlocked, and kept track of finances to ensure 99% of payments were made on time.
Oversaw the household budget and eliminated unused recurring expenses for the family to save an additional $1,500 per month.
Negotiated with contractors for a remodeling project to reduce material expenses by $7,000.
Planned entertainment and special events, receiving 97% positive satisfaction scores from attendees.
Managed regular car maintenance to reduce the chances of breakdowns or malfunctions by 78%.
Top 5 Tips for Your Household Personal Assistant Resume
Concise examples are the most impactful

Families don't need to know every detail about how you perform tasks like efficient data entry. Simply saying you keep track of expenses and schedules using your efficient typing skills at 80 WPM will show how you'll be effective in the role.

Proofread for errors

Just like you aim to manage schedules accurately to avoid a family being late for their kid's soccer game, you also want to write an accurate resume. Ensure you proofread for grammatical errors before submitting. 

Limit your resume to three or four jobs

You don't need to list every job you've worked at. Aim to include the most recent positions and the ones that are most relevant to your scheduling and data management abilities.

One page is an optimal length

Many household decision-makers will get overwhelmed by a long resume. Instead, narrow in on the most important details, like how you'll provide excellent childcare and help manage travel plans effectively.

Use numbers whenever possible

While some of the tasks you complete are related to quality of life, you do use many skills that include metrics. For instance, reducing scheduling errors or creating a more accurate financial system are ways you could implement metrics in your examples.
What's the best format for household personal assistant resumes?
Reverse chronological formatting will be the best fit. You want to emphasize your most recent and relevant abilities first to show how you'll incorporate modern scheduling systems like Google Calendar and manage expense reporting systems with ease. 
Do household personal assistants need a cover letter?
You should include a cover letter to provide more information that connects with the family and explains why you're the best fit. For instance, you could explain your passion for childcare if that'll be part of your role or more information about your data management techniques that'll keep everything organized. 
Should I use a resume objective?
A resume objective is a good idea if you don't have much experience as a personal assistant. It helps portray your most relevant abilities right away, such as how you're an enthusiastic professional with 4 years of childcare experience and 2 years of experience as an admin assistant that you're excited to apply to the role.