Healthier skin leads to better overall well-being, and that's what you help patients achieve. Proper treatments are provided, procedures are performed flawlessly, and patients have a great experience when you're on the medical esthetics staff.
Have you put the same level of care into your resume?
The medical field has its share of challenges when trying to land a job, but you don't have to worry. We've got your back with our medical esthetician resume templates that have helped many esthetics professionals land their ideal job.
---
Medical Esthetician Resume
---
Elegant Medical Esthetician Resume
---
Clean Medical Esthetician Resume
Related resume examples
---
What Matters Most: Your Medical Esthetician Skills & Work Experience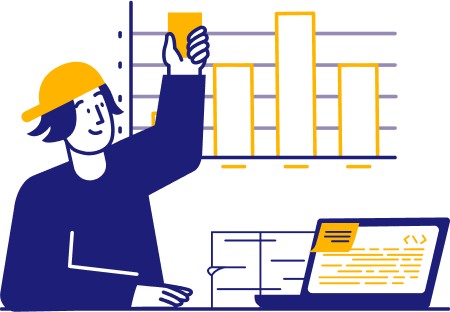 Being in a patient-facing position where your treatments can make a huge difference means you must present the appropriate skills to impress hiring managers.
Typically, the type of skills you list will depend on the specific esthetics position you're applying to. Will you be working with plastic surgeons? Then your pre and post-operative exam skills would be best to list.
Here are some of the most popular medical esthetician skills in 2023.
9 most popular medical esthetician skills
Safety and Sanitation
Patient Relations
IPL
Skincare Products
Botox Preparations
Chemical Peels
PRP
Dermascope
TEWL Monitors
Sample medical esthetician work experience bullet points
The medical field is results-driven, so you'll need measurable examples of what you've achieved in past work experience to get hiring managers interested in bringing you in for an interview.
Think about how you can display your achievements with numbers, such as how many patients you treated, the number of procedures, or satisfaction scores.
Also, remember that hiring managers review resumes quickly, so keep your descriptions short. One sentence on how you use IPLs for effective laser hair removals can go a long way.
Here are a few samples:
Assisted in 237 pre and post-operative botox procedures by setting up equipment and providing effective sanitation to help doctors and nurses operate 54% more efficiently.
Applied chemical peels to treat 434 patients with acne scars, achieving 92% positive results.
Operated dermoscopic equipment to provide skin health examinations and identified treatable conditions with 98% accuracy.
Applied PRP facials for over 300 patients to reduce the appearance of wrinkles by 45%.
Provided friendly and knowledgeable service to 15 patients daily to boost satisfaction scores by 55%.
Top 5 Tips for Your Medical Esthetician Resume
Mix technical and interpersonal skills

As a medical esthetician, you need to provide both excellent patient service and effective treatments. You can show how you do both by combining them in examples, such as accurately explaining details about skincare products to get patients 40% better results.

Use reverse chronological formatting

Medical regulations are always evolving. Therefore, listing your most recent experiences first is a good idea. It provides an accurate representation of your current abilities in safety procedures and technology like TEWL monitors that are needed for the job.

One page is the best length

Your resume should be concise and relevant so hiring managers can easily decide. Try to focus on the key needs of the job, such as listing your skills in dermoscopy and doing skin evaluations if you're applying to a dermatology office.

Organize the information

Your resume should be organized in the same way you would put together accurate medical records. Use clear headers with job titles, bullet points for top esthetic skills and work experience examples, and easily readable 12-14 point font.

Proofread for accuracy

As an esthetic professional, you'll constantly be keeping records on the job that must be accurate to achieve the best results for patients. Start things off on the right foot by submitting an accurate and grammatically correct resume that shows your detail-oriented capabilities.
What do I write in my medical esthetician cover letter?
Your cover letter can get more personal and fill in gaps about your esthetics career that your resume didn't cover. You can explain your passion for providing patients with excellent skincare, why you want to work for that specific medical office, or what strategies you use to deliver exceptional patient experience.    
Should medical estheticians use a resume objective?
A resume objective can work well if you don't have much experience in the field and want to present your skills in a well-rounded way. Your objective could explain how you're a motivated professional with four years of customer service experience who is looking to land a job in the medical field. 
What if I'm applying for my first medical esthetics job?
Use skills you gained while obtaining your esthetics certificate or experiences in other industries. For instance, if you worked at a grocery store, you could explain how you provided friendly customer service with 97% positive feedback on surveys to show how you'll do great working with patients.