Skincare is your passion. You have a friendly attitude and can easily provide correct cosmetic solutions for an excellent client experience.
Do the skills on your resume shine like the healthy glow you help clients achieve?
Finding the right skills to put on your resume when you're studying for or have just completed your esthetics certificate can be challenging. Allow us to help in the process with our student esthetician resume examples that are proven to be effective in 2023.
---
Student Esthetician Resume
---
Modern Student Esthetician Resume
---
Professional Student Esthetician Resume
Related resume examples
---
What Matters Most: Your Student Esthetician Skills & Work Experience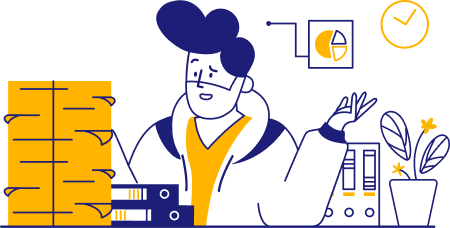 If you have little or no experience in the esthetics field, you're probably wondering what skills you should list on your resume.
Start with the skills you've learned in esthetics courses. Abilities like touch therapy techniques, skin evaluations, and microdermabrasion can apply to many esthetics positions.
Also, remember to look at the job description to see what the company emphasizes. For instance, if you're applying to a retail esthetics job, they may be looking for someone who is great at product recommendations and make-up application.
Here are some popular student esthetician skills in today's job market.
9 popular student esthetician skills
European Spa Facials
Facial Massage
LED Light Therapy
Microdermabrasion
Product Guidance
Makeup Application
Facial and Body Waxing
Hyperpigmentation
Customer Service
Sample student esthetician work experience bullet points
Coming up with relevant examples from previous work experience can feel tricky when applying for your first esthetics job.
Great ways to fill in work achievements are applicable areas from other fields or what you accomplished in esthetics school.
For instance, if you completed a class project in microdermabrasion with a high grade or provided customer service to hundreds of people daily in retail positions, those would be great examples to include.
Here are a few samples:
Provided friendly service while assisting 120 customers daily to find the right beauty products for their needs, with 98% positive satisfaction scores.
Answered an average of 20 phone calls per day using proper phone etiquette while providing effective solutions to 96% of customer concerns.
Scheduled new patient exams and sent out routine reminders with 99% accuracy.
Completed 4 class projects in LED light therapy, achieving a 98% overall grade.
Performed 44 makeup applications using proper procedures to match skin tones and needs with 97% positive client feedback.
Top 5 Tips for Your Student Esthetician Resume
Proofread thoroughly

Estheticians handle a lot of client data on a daily basis. Just like you wouldn't want to recommend the wrong product for someone's needs, you don't want your resume to be ineffective due to tons of grammar errors.

One page is an optimal length

Limit yourself to one-page resume to ensure it contains concise and relevant information. Try to tailor everything you include to the needs of the position. For instance, if you're applying to a spa that focuses on waxing and touch therapy, focusing your examples in those areas will work best.

Mix interpersonal and technical skills

Working with clients involves providing friendly service and making technical recommendations. You can include both in examples, such as how you greeted customers in a friendly way and offered accurate suggestions with 97% positive feedback.

Use numbers to show your impact

Each example you list should include numbers with a measurable impact you had. For instance, if you applied microdermabrasion techniques to reduce acne scars by 90%, that would be a great example.

Aim for single-sentence descriptions

Most examples of work experience can be summed up in one sentence to make it easy for hiring managers to identify your key skills. For instance, one sentence on how you provided 25 product recommendations per day with 95% positive results will go a long way.
Do student estheticians need a cover letter?
You should include a cover letter for a well-rounded overview of your skills. Your cover letter can explain your passion for providing accurate skincare solutions, why you want to work for the company you're applying to, or more information on how you give an extraordinary client experience.    
Should I use a resume objective?
A resume objective would be a good idea for those who don't have much experience working as an esthetician. Your objective could sum up a few sentences on how you're an enthusiastic professional with three years of retail customer service experience looking to get into the esthetics field.  
Should student estheticians include hobbies/interests?
Many salons or retail services will emphasize their company culture, so including hobbies & interests could work well. For instance, volunteering to do hair and makeup in a local theater production could show your passion for providing cosmetic solutions.