You're an expert cosmetic and skincare provider. Evaluations are done, treatments are performed, and products are recommended accurately when you're working with clients.
Is your resume helping you impress prospective clients with your skills?
Updating your resume and looking for opportunities while maintaining your current client base can be challenging. That's why we decided to do the research for you and create some freelance esthetician resume examples that will help you land your ideal clients.
---
Freelance Esthetician Resume
---
Modern Freelance Esthetician Resume
---
Professional Freelance Esthetician Resume
Related resume examples
---
What Matters Most: Your Freelance Esthetician Skills & Work Experience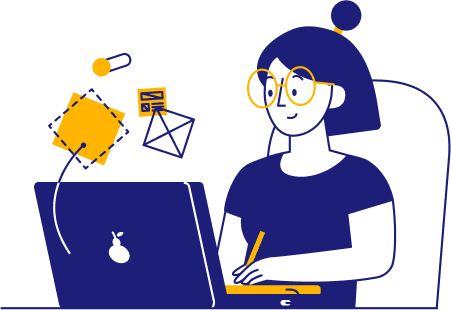 One of the first things potential clients will look for on your resume is to see if the listed skills match up with the services you offer. You want both of these areas to have a cohesive feel to give a well-represented overview of your abilities.
Do you offer spa treatments? Then including skills like mani-pedis or facial massages would be excellent to list here.
Here are some of the most popular freelance esthetician skills to get you started.
9 most popular freelance esthetician skills
IPL Machines
LED Light Therapy
Microdermabrasion
Mani-Pedi
Facial Massage
Face and Body Wax
Skin Scopes
Customer Service
Hyperpigmentation
Sample freelance esthetician work experience bullet points
As someone looking for freelance clients, your listed work experience bullet points can act as additional testimonials or case studies of your abilities.
Statistical examples provide the most impact, so try to focus on the measurable results you've achieved. Think about the results you got for clients, like a reduction in acne scars or wrinkles. You could also list client satisfaction scores to show how working with you is a great experience.
Remember that many clients who review your resume are unfamiliar with complex esthetics processes. Keep your examples to simple one-sentence descriptions that are easy for anyone to understand, such as reducing wrinkles by 85%.
Here are a few samples:
Provided 1,200 mani-pedis and facial massages with 98% positive client feedback.
Performed IPL treatments using top safety procedures to reduce spider veins by 70%.
Used skin scopes to identify necessary cosmetic treatments with 96% accuracy.
Provided friendly service, knowledgeable answers, and accurate product recommendations to achieve 4.9 out of 5 stars on Google reviews.
Conducted 545 hyperpigmentation procedures to reduce dark spots by 80%.
Top 5 Tips for Your Freelance Esthetician Resume
Limit your resume to one page

A one-page resume gives potential clients a brief and easily understandable overview of your skills. You don't have to go into every detail about your LED light therapy procedures since the rest of your portfolio and sales process will cover that. Simply saying you achieved 97% positive results goes a long way.

Mix client experience with the results you achieved

Prospective clients will want to know they'll have a friendly experience with great results. You can combine both in your examples for more impact. For instance, you could say you successfully performed 250 body waxes with 99% positive customer satisfaction scores.

Proofread for errors

Clients will want to pick accurate professionals to help with their skin and beauty needs. A good place to start is proofreading for errors so your freelance esthetics resume has a professional appearance.

Action words have more impact

Using action words like "performed" and "conducted" will make your work experience sound more impactful. For example, saying you performed 600 microdermabrasion treatments for uneven skin tones with 99% positive results would work well.

Reverse chronological order will work best

Skin and beauty needs are constantly changing, so clients will be most concerned about your current skill set. Therefore, listing your most recent skills first in aspects like IPL and waxing treatments will work best.
Should freelance estheticians use a resume summary?
A resume summary will work well if you have ten or more years of experience in the esthetics field. For example, you could include a couple of sentences about how you have 15 years of experience providing LED light therapy with 98% client satisfaction.    
What if I'm just starting as a freelance esthetician?
Try to apply as much as possible from your educational achievements obtaining your esthetics certificate and any other applicable work experience. For instance, you could explain how you passed your IPL treatment exam with a 95% overall score.  
Should I list my education?
To operate as a freelance esthetician, you need to be licensed. Therefore, including your education is essential and will help reassure potential clients you have the necessary skills to get them great results.