When things get tough, you're there to help patients who may be suffering from chronic or acute illnesses, or facing surgery. Your bedside manner is fine-tuned for emotionally difficult settings and your technical skills like trauma care, oncology, and emergency care.
But can your resume template reflect everything you're capable of—and deliver a resume that's a concise, powerful snapshot of your qualifications for a specific job?
Don't sweat it. We've been helping RNs in all types of specializations for years, and we've put together three Med Surg RN resume examples to help you out!
---
Med Surg RN Resume
---
Modern Med Surg RN Resume
---
Professional Med Surg RN Resume
Related resume examples
---
What Matters Most: Your Skills Section & Professional Experience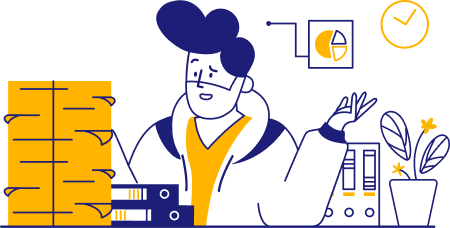 Your job skills list delivers a quick snapshot of your capabilities as a med surg RN, and you want to be as technical as possible. You might have an amazing ability to build rapport with patients and their families, but soft skills are better demonstrated in your experience section.
Avoid generic stuff like "communication" or "attention to detail" that could apply to just any profession. Stick with skills that demonstrate how you make the medical ecosystem better.
Recruiters also want to see that you're not only capable in a variety of settings but that you've found your niche, too. That means you'll need to get specific, fast! Don't just say "pediatrics" when you really specialize in caring for premature newborns.
9 most popular med surg RN skills
IV Insertion
Infant Care
Maternity
Patient Triage
Trauma Care
Pain Management
Medications
Med/Surg
Premature Vitals
Sample med surg RN work experience bullet points
Now that you've displayed your most eye-catching skills, show recruiters what you can do with them! It's one thing to say you can do something, and a completely different (and better!) thing to provide examples of your positive impact as a med surg RN.
Each bullet point should concisely lay out what you did to help patients and staff, why you did it, a little bit about how you did it, and what kind of positive differences you made.
Oh, and make sure any accomplishments come with some numerical metrics for your impact! Quantifiable data like recovery percentages, efficiency rates, and medical inventory savings in dollars can all help.
Here are some samples:
Maintained and updated patient files, medical charts, and electronic health records with 100% HIPPA compliance
Educated patients and families on surgical procedures and post-surgery cares, following up with families on outstanding questions within 8 hours
Adjusted specialized medical equipment as needed, and interpreted and recorded measurements with excellent accuracy, reducing the need for re-adjustments by 9%
Evaluated medical needs and provided direct and individualized bedside care to 4-7 pre- and post-surgery patients each shift, earning a personal rating of 4.9/5 stars from patients
Performed hearing and heart screenings on newborns immediately after birth to ensure their well-being, improving recovery rates by 12%
Top 5 Tips for Your Med Surg RN Resume
Vary your metrics

Metrics are awesome! . . . But they do start to lose their shine if they're all the same. Instead of ending every bullet point with an improvement percentage, try to think of other things you've improved, like faster patient response times or personal feedback ratings.

Let context show adaptability and specialization

Context can offer additional interest to your impact metrics and contribute to more interesting success stories. Adding in a variety of contextual elements demonstrates adaptability, and maintaining a theme spotlights your niche. Talk about the time you switched post-natal treatment plans for better results!

Keep it short and sweet!

Just like you have to snap to it when you get a triage call, recruiters have to look through each resume fast. We're talking "a few seconds apiece" fast! So make sure you stick to a one-page resume.

Be strategic about arranging your experiences

Reverse-chronological order is a beautiful thing, and we highly recommend using its maximum potential by putting your most impressive experiences at the top of each job section. Maybe you still take vitals and manage IVs, but highlight more complex things like pre- and post-surgery care towards the top!

Don't forget your education

Yep, you should still write that down! It might be implied that you've earned your Bachelor's in Nursing if you have a job history in the medical field, but state it clearly anyway to show thoroughness.
Can I include other certifications?
Absolutely! You'll turn way more heads if your resume features extra qualifications like Emergency Medical Response (EMR) or Certified Clinical Trauma Professional (CCTP) credentials!
What if I'm struggling to limit myself to one page?
We know. You have a lot to offer your next med/surg clinic, and it can be hard to pare everything down! The good news is, you can use any "overflow experiences" that don't fit on your resume as the beginnings of a compelling cover letter.
How do I customize my resume?
Good one! It really is worth the added effort to customize your resume for each application, and you can start by revisiting the job description. What do they ask for that already overlaps with your skills list? What kind of mission statement do they share on their website? Reflect their values in your resume!