As an ICU RN, you handle everything from patients' symptom and recovery evaluations to Intensive Care provision. The right medication doses at the right times, knowing when to call upon medical specialists, updating anxious family members—you handle it all.
But you might still be wondering what resume template to use to best present your versatility, responsiveness, and other invaluable traits. How do you showcase your excellence most effectively for recruiters?
Don't worry! We've assisted plenty of medical professionals like you over the years, and we've put together three ICU RN resume examples to help you get the job you've been dreaming of.
---
ICU RN Resume
---
Clean ICU RN Resume
---
Modern ICU RN Resume
Related resume examples
---
What Matters Most: Your Skills & Work History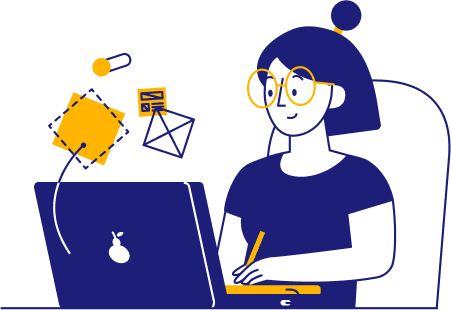 Your job skills section basically serves as a quick overview of everything you can do in the ICU (and sometimes other hospital wings, too). Keep your skills as technical as possible here, and demonstrate that you're well-practiced and quick on your feet.
Recruiters want to see a well-rounded set of nursing abilities that show your readiness to jump into fast-paced situations with impeccable handiwork: IVs, emergency intake, patient documentation, and more.
Be as specific as you can. Don't say "communication," which could apply to any profession, when you could say "patient advocacy," which qualifies you for your particular field.
9 most popular ICU RN skills
Patient Advocacy
Catheter Insertion
IV Management
Patient Care Planning
Recovery Records
Vitals
Symptom Monitoring
Wound Care
Personal Care
Sample ICU RN work experience bullet points
Now, while your job skills section is looking great, recruiters really want to see examples of how you leveraged your abilities to improve patient recovery and results. Your ability to keep an eye on patient vitals is great, but how did you use it to make a difference?
Think of any memorable success stories that stand out. Did you reach the end of the year, only to hear that you'd made a notable difference in satisfaction rates for your patients and their families?
Satisfaction rates are a great example of metrics, by the way, and you'll need those! Each bullet point should demonstrate your impact alongside a quantifiable measurement to back it up. Did you boost recovery rates, or cut down on patient wait times?
Here are some examples of what we mean:
Provided direct care to patients in life-threatening situations, and updated documentation and patient intake forms to reduce intake times by 20 minutes on average
Assisted patients with insurance and legal questions regarding their rights with 100% HIPPA compliance
Ensured proper placement and functioning of leads, catheters, and tubing, earning an employee rating of 8/10
Established process improvements to increase continuity in nurse-to-patient relationships, which helped reduce administrative work by 11%
Monitored patient progress and prepared patients for discharge, using established clinical pathways to earn a personal feedback rating of 4.9/5 stars
Top 5 Tips for Your ICU RN Resume
Share results for patients and your employer

Make sure your experience section includes examples of how you helped others in your workplace alongside your patients. How did your approach in the ICU result in greater efficiency for other nurses, doctors and surgeons? How did your empathy improve patient morale and satisfaction?

Make it quick!

Streamline your experience points as much as possible. Just like your speedy patient intake processes, skimming your ICU RN resume for the highlights should be lightning-fast. Recruiters don't have much time to spare—they have lots of resumes to get through!

Easy on the decorative elements

It might seem like a good idea to include extra colors or a fun font to convey your friendliness, but it's more important to focus on professionalism. Use a minimal pop of color and extremely modern fonts to demonstrate your understanding of efficient communication in the ICU.

Mention any notable institutions

If you have any big names in your experience section, mention them! It's okay to name drop a bit if it reinforces your final impact and bolsters your credibility in the ICU.

Consider a summary/objective

If you're switching fields with your medical expertise, or just getting started on a new career path, you might benefit from an objective statement that presents your career goals and qualifications that will benefit the company. If you've got plenty of accomplishments under your belt, you might want to tie them all together with a summary. (Just don't repeat yourself!)
Where do my info sections go?
While any of our three ICU RN resume templates will give you a great starting point, try to pinpoint what makes you unique and put it in the spotlight. Is it your experience? Your education and specialized certifications? Your skills?
Do I have to tweak my resume every time?
Yep! But it's not so bad. Revisit the job description for keywords related to skills or institutional values, like "maternity," "empathy," or "surgical setting." Work these into your qualifications to show your alignment with the company.
Are there any metrics to avoid?
Yeah, there are some that aren't the greatest. If your metric is just a headcount or a number of tasks you completed, it'll be a little lackluster. Add quantifiable data that elevates your overall impact, and you'll be good!