Food prep and guest service are a breeze for you. All customers are greeted in a friendly way, kitchens are kept sanitized, and orders are efficiently prepared when you're on the job.
Are you using the ideal resume template and have you added the right ingredients to your McDonald's resume to make it stand out?
While filling out applications, you know that every food service business has specific standards they want to uphold. That's why we put together our McDonald's resume examples to provide an effective template to tailor your resume to their exact needs.
---
McDonald's Resume
Why this resume works
To keep it simple: as long as you have at least a couple of years of experience working as a cashier and in a quick-paced retail setting, your McDonald's resume will stand tall among other applicants who're only looking for a short gig.

Adding in quantifiable metrics has also never hurt any resume so make sure you mention how you've maintained a high accuracy rate for billing while keeping a calm demeanor to resolve customer issues.
---
McDonald's Crew Member Resume
Why this resume works
Check beforehand what IHOP expects from its applicants and the duties involved. This is where your career statement will be a game changer.

Know what the pancake restaurant's mission is? Great! Add in your career statement to state two things: 1) How you aim to uphold that mission and 2) How you're going to leverage past experiences to provide extra value to make your McDonald's crew member resume an eye-catcher upon first glance!
---
McDonald's Manager Resume
Why this resume works
Just because you're a manager doesn't mean you're going to sit on your comfy chair the entire day. Prove to your employees that you're an expert on every tool a McDonald's branch will need such as Toast POS and SimpleOrder.

Don't forget to list any skills in your McDonald's manager resume that highlight your ability to train staff and also get customer feedback. You can back up these skills by writing how you used them in your past experiences.
Related resume examples
---
Customize Your McDonald's Resume Based on the Job Description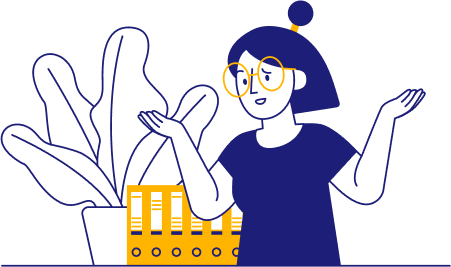 Every McDonald's location may have different positional needs, including crew members, maintenance techs, and supervisors. So, how do you stand out for the role you want to get hired for?
The job description will help you tailor the skills and experiences you list on your resume to each position's needs. Think of it like food prep instructions that help you precisely cook up each order.
For example, you may want to include your top skills in scheduling and staff development when applying to a management staff position.
Need some ideas?
15 top McDonald's skills
POS Systems
Kitchen Safety
Sanitization
Deep Fryers
Clamshell Grills
Customer Service
Inventory Management
Cash Handling
Intercom Headsets
Order Management
Teamwork
Scheduling
Staff Development
TalentLMS
SimpleOrder

Your McDonald's work experience bullet points
Your work experience bullet points will be essential to show how your abilities will fit into McDonald's well-defined guest service and efficiency processes.
One of the best ways to stand out is by sharing examples of your previous achievements you know food service companies like McDonald's care about the most. Each one should contain metrics like improving productivity or food prep times to give hiring managers an easy way to understand the impact you had.
Here are some top metrics to use on McDonald's resumes.
Efficiency: Fast service is a big draw for many McDonald's customers, so showing how you boosted food prep and order-taking efficiency will stand out.
Customer satisfaction: Every McDonald's hiring manager will want customer-focused employees who provide a friendly experience to all guests.
Sales growth: Have you revamped menus or visual displays to boost sales? What about performing upsells? All of those qualifications can make you stand out in results-oriented food service.
Staff retention: One of the best ways to ensure top results is by keeping staff members happy and sticking around for the long term, reducing training expenses and kitchen mishaps.
See what we mean?
Streamlined communication among staff via Microsoft Teams, lowering miscommunication incidents by 32%.
Managed the outlet's inventory with SimpleOrder, reducing food waste and saving the store $13,238 annually.
Assisted in the restaurant chain's initiative of promoting local and regional dishes, leading to a 32% increase in new menu items sales.
Scheduled shifts for all crew member colleagues on Deputy, attaining a 97% attendance rate and decreasing understaffing by 46%.
9 active verbs to start your McDonald's work experience bullet points
Handled
Helped
Prepared
Washed
Processed
Scheduled
Operated
Oversaw
Streamlined
3 Tips to Serve Up a Great McDonald's Resume if You're Lacking Experience
Include your GPA/academic achievements

When you don't have much work experience, your education can help show how you'll perform accurately when taking or preparing orders. For example, you could explain how you study diligently for two hours each night and complete all assignments on time to maintain a 3.9 GPA.

Consider using an objective

A resume objective is like showcasing a current sale item to grab a customer's attention immediately. Just in this case, it's presenting your work-related goals and a couple of top skills. For example, you could write a few sentences about how you've volunteered at a food bank for two years and are eager to apply the food safety skills you gained to ensure a great customer experience.

List hobbies/interests

Your hobbies & interests can also showcase relevant skills or show how you'll be an excellent addition to the McDonald's culture when you don't have much experience. For example, you could include your love of cooking and how you volunteer in concessions at local events.
3 Strategies to Make Your McDonald's Resume Stand Out When You Have Experience
List the most relevant jobs

You'll want to list three or four that are the most relevant to food service and the position you're applying to at McDonald's. For example, if you're applying for a maintenance position, previous jobs where you worked on kitchen appliances or machines would be optimal to include.

Use reverse chronological formatting

As you've grown in your career, your abilities in aspects like training employees and efficiently performing complex cooking tasks will have grown significantly. Therefore, listing your most recent experiences first will help you emphasize the right skills to McDonald's hiring managers.

Always use a measurable impact

McDonald's is very results-oriented, with customer satisfaction and kitchen safety scores being top priorities. Your examples should include a measurable impact to show how you'll succeed during fast-paced food preparation.
How long should my McDonald's resume be?
You'll want to keep your McDonald's resume on a single page. Aim to provide a concise and relevant overview of how you'll manage inventories and customer orders to ensure hiring managers pick up on your top skills during quick reviews. 
Why is an active voice important on resumes?
An active voice keeps your examples engaging while emphasizing the positive impact you'll have on the kitchen's operations. You can ensure your McDonald's resume uses an active voice by using action words like "prepared" and "served." 
Is a summary ever a good idea for McDonald's resumes?
A resume summary will work best for those with ten or more years of experience in food service. For example, you could write a couple of sentences about how you've successfully implemented rewards programs at 40 food service locations, boosting customer retention by an average of 55% over your 12-year career.