As a caterer, you're not just a culinary maestro—you're also an excellent planner, communicator, and manager. You essentially bridge the gap between several different jobs to make memorable events happen without a hitch.
Describing your diverse skill set can be as challenging as planning a menu for a high-profile event. You have to impress recruiters whom you've never met, and there's no room for negotiation.
Don't worry, though, because we're here to help. With our catering resume examples and resume tips, you'll put your strengths in the spotlight and land that dream job.
---
Catering Resume
Why this resume works
Business growth and positioning your employer in a competitive position is your sure ticket to getting hired. Taking a cue from the example set by this job-winning example, ensure your catering resume reflects your ability to prepare events, cater to special dietary needs, and prepare and cook menus.

Demonstrate achieving client satisfaction, repeat business, waste reduction, and increased revenue.
---
Catering Manager Resume
Why this resume works
Highlighting your success in previous jobs showcases your potential and places you ahead of others without much experience. Therefore, and as illustrated in this example, your catering manager resume should prove your track record executing events to achieve the standards and expectations of the clients.

Reveal how you leveraged your skills and different management tools and software to exceed clients' expectations and achieve repeat business.
---
Catering Server Resume
Why this resume works
A catering server resume should reflect your ability to cooperate with other catering back-of-the-house staff, deliver accurate orders on a timely basis, and improve clients' experiences.

Showcase your prowess in helping restaurants achieve repeat business and client satisfaction while leveraging skills and tools used to streamline the catering business. Such an approach places you in a great position to win over recruiters.
Related resume examples
---
Craft a Catering Resume That Impresses Employers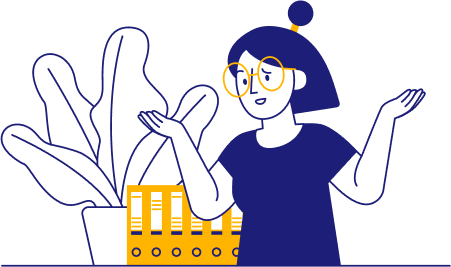 From food preparation and inventory control to maintaining stellar client relations and some next-level multitasking, there's a lot for you to brag about in this part of your resume.
The key to choosing the right job skills to impress hiring managers is to study the job description carefully. The keywords listed there will guide you toward getting through applicant tracking systems (ATS).
As a general rule, steer clear of generic phrases like "team player." Instead, focus on highly job-specific skills, such as the software you're proficient in, various food prep techniques, and your knowledge of catering logistics.
Want some inspiration?
15 best catering skills
Caterease
Recipe Development
Total Party Planner
Food Safety
Vendor Negotiation
ChefTec
QuickBooks
Budget Management
Menu Planning
Social Tables
PeachWorks
SimpleOrder
Inventory Control
Event Planning
AllSeated

Your catering work experience bullet points
As a caterer, every event is yet another proof of the depth of your expertise. Starting with the early planning stages when you take your clients through various menu options and prepare samples, you're there at every step to ensure the final event is a sweeping success.
Considering the importance of your work, it's much better to focus on these career highlights in your resume instead of listing your daily tasks. Emphasize your impact even further by adding some metrics that showcase the breadth of your catering expertise.
By talking about the positive outcomes you were able to achieve for your clients, you immediately show potential employers that you can bring about the same result for them. Make sure to cover a good range of achievements, from culinary successes to marketing wins.
Discuss the sheer number of events you've participated in planning, cooking for, or serving at, as well as the number of guests, to truly visualize your experience.
Show off your versatility by talking about the various types of events you've catered for, be it weddings, parties, or conferences, as well as the types of cuisine you're well-versed in.
Spotlight your budget and inventory management with metrics like reduced food waste and completing events under budget in a timely manner.
Emphasize your excellent customer service with client satisfaction ratings and repeat customers.
See what we mean?
Executed catering services for various events, including weddings and corporate gatherings, achieving 99% customer satisfaction from post-event surveys
Utilized Caterease and MarketMan to streamline inventory management, leading to a 21% reduction in food waste
Utilized CaterZen software to manage event details, resulting in 99.98% accurate order processing
Demonstrated exceptional customer service, which led to an increase in repeat business by 23% over 1 year
9 active verbs to start your catering work experience bullet points
Spearheaded
Collaborated
Executed
Planned
Achieved
Prepared
Increased
Oversaw
Demonstrated
3 Tips for Writing a Catering Resume Without Much Experience
Show your preparation

If you can show that you're ready to work in the food service industry, you'll already have one foot in the door. Pick a resume template that displays your various certifications prominently, be it the mandatory ServSafe or something like the CPCE or ProChef.

Discuss similar roles

Being a caterer often involves having a background in food service, and many roles will do. Talk about bartending, serving, or cooking to show that you know the ins and outs of the industry. Similarly, if you've worked in event planning, that's great to highlight.

Adapt your resume

Catering spans a wide range of duties, from a server to a manager, so be ready to adjust your resume to match the needs of each role. For instance, if you're applying for a catering job that emphasizes event planning, discuss your background in customer service and budget management.
3 Tips for Writing a Catering Resume Once You're More Experienced
Spotlight your successes

Spearheading the catering for a successful event, be it a quaint family-only wedding or a huge party for several hundred guests, is impressive. Use those past events as your career highlights and discuss them in your resume to impress recruiters.

Emphasize collaboration

As a caterer, you'll never be working alone. Even if you work in a smaller business and manage the entire event, from food prep to serving, you'll still be working directly with clients. Show that you're easy to work with by mentioning client satisfaction rates or managing staff.

Express your versatility

You may be expected to step outside of your comfort zone sometimes, so show that you're flexible. Discuss your knowledge of wine pairing, various spirits, desserts, and worldly cuisines to show that you're ready for all kinds of events.
How long should my resume be?
Keep your resume concise and try to limit it to a single page. Much as you wouldn't send a massive proposal to a potential client, it'll be easier to maintain the recruiter's attention if everything is short and sweet.
Should I include a career summary?
A career summary can be extremely effective for a caterer—after all, you've contributed to some of the happiest or most exciting moments in people's lives. Use it to emphasize not just your experience, but also your excitement at this particular role.
How to get past applicant tracking systems (ATS)?
Just following the job description closely will help you with that. Read it carefully and make sure to include some of the buzzwords included—these are usually just skills. For instance, if the job listing calls for someone with knowledge of supplier negotiations, make sure to include that in your resume, too.