When companies feel like their sales strategy has plateaued, you're the expert they can trust to help make improvements. You shine when it comes to identifying new markets, improving branding, and optimizing lead gen strategies.
But does your resume template help position your skills so you can succeed in the current job market?
Every marketing consultant wants to stand out just like they help brands do, but it's common to struggle when you must condense your well-rounded skill set into a one-page resume. That's why we created our marketing consultant resume examples to make your abilities stand out.
---
Marketing Consultant Resume
---
Modern Marketing Consultant Resume
---
Professional Marketing Consultant Resume
Related resume examples
---
What Matters Most: Your Marketing Consultant Skills & Work Experience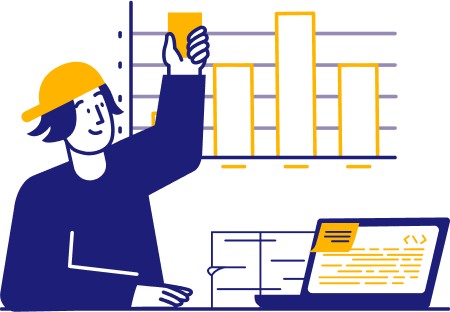 With so many marketing strategies you're proficient in, many consultants can struggle with the appropriate skills to list on a resume.
The best way to ensure success is by reviewing the job description to understand and optimize for each company's needs. That way, when one company needs help rebranding and another wants to improve their email marketing campaigns, you can present the right skills for each.
Here are some of the best marketing consultant skills in 2023.
9 best marketing consultant skills
Google Analytics
SEO
Salesforce
Qualtrics
Social Media Marketing
Email Marketing
Customer Service
Lead Generation
Spending Optimization
Sample marketing consultant work experience bullet points
When companies expect you to help boost sales and generate more leads, they'll want to see what you've achieved in previous roles. Fortunately, you have the skills to help position yourself successfully here.
First, you'll want to use your knowledge of marketing analytics to build data points for your key work achievements. For instance, you could explain how your social media strategy boosted brand awareness or generated more sales page traffic.
It's also essential to keep these examples to short, one-sentence descriptions. It's similar to optimizing your ads for consumer retention, just for hiring managers in this instance.
Here are a few samples:
Created a new posting schedule on social media, ensuring that one piece of content went out daily on all platforms, boosting brand awareness by 56%.
Analyzed website data in Google Analytics and identified 33 on-page SEO improvements that boosted organic traffic by 46%.
Led a new Facebook ads strategy that boosted new leads by 33% while increasing spending efficiency on ads by 47%.
Developed a new introductory email flow for new subscribers to company newsletters that boosted end-of-funnel conversion rates by 39%.
Top 5 Tips for Your Marketing Consultant Resume
Use reverse chronological formatting

Marketing trends and strategies are always changing with new updates to search engines, social media algorithms, and the types of software used. Therefore, list your most recent work experiences first to emphasize your current abilities in aspects like SEO and using Salesforce.

Keep it to one page

Hiring managers have many resumes to review and often make first impressions in six to eight seconds. Therefore, keeping to a single-page resume will make your most essential marketing analysis and CRO skills stand out.

Always proofread

Just like typos in an ad can reduce conversion rates, grammatical errors in your resume will reduce your chances of landing interviews. Always proofread before submitting.

Action words make examples more engaging

If you were writing email copy to boost engagement rates, you'd likely use an active voice to keep a reader's attention. You can do the same in your resume with action words like "researched" or "created."

Use a resume outline

A resume outline will help you limit your resume to one page and speed up the application process. It's similar to creating templates that speed up social media content production. Just be sure to customize the details to the marketing needs of each company you apply to.
Is a summary a good idea for marketing consultants?
A resume summary will work well when you have ten or more years of work experience. For instance, you could write about how you've assisted 24 companies with rebranding efforts that boosted consumer receptiveness by an average of 45%. 
How can I make my marketing consultant resume stand out? 
Making your resume stand out is just like positioning a brand to align with its target audience. Choose skills that are most relevant to each job while showcasing metrics from your achievements. For instance, a company looking for SEO assistance will appreciate how you've used blog content to boost organic traffic by 56%. 
How many jobs should I put on my marketing consultant resume? 
Three or four jobs will work best for marketing consultant resumes. Keep it to jobs that are the most recent and use a relevant skill set like lead gen or ad-spend optimization.