You're there to provide businesses and clients with personalized IT advice, whether you specialize in security, project management, or maintenance and repairs. You help manage optimal technology use to ensure that operations are upheld and everything keeps running smoothly, from circuitry to software.
But what about your resume? How do you show your technical knowledge in a thorough but concise manner? Which specific consulting skills should you include?
You're going to do great: We've got three IT consultant resume layouts for you to experiment with, plus an assembly of seasoned tips to help you out!
---
IT Consultant Resume
---
Professional IT Consultant Resume
---
Formal IT Consultant Resume
Related resume examples
---
What Matters Most: Your Skills & Work History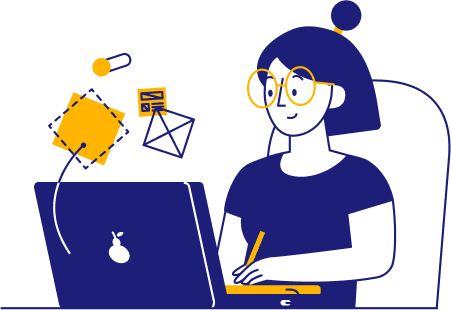 Recruiters want to see that you know your stuff, so take this opportunity to wow them with the various Jira and database management abilities you've compiled! Make the most of your skills section by demonstrating as much diversity as you can.
Just make sure each skill you include relates directly to the IT consulting role, and avoid anything vague. Soft skills should be presented through as technical and profession-specific of a lens as possible, too.
Don't just say you're a "hard worker" when you can get more specific and detail what makes your consulting work so good! And don't forget to list software proficiencies by name:
9 most popular IT consultant skills
Project Management
Problem-solving
Slack
MS Office 365
Jira
Google Docs
Linux
Cloud Management
MongoDB
Sample IT consultant work experience bullet points
Your skills section was all about what tools you have, and your experience section is all about how you've used them to surpass IT ticket processing and lead acquisition goalposts in the past. Take every opportunity to show that you've gone above and beyond to meet diverse consultation needs.
Since you're in such a technical field, your examples need to be just as methodical and data-driven as your work. You'll need to be specific about what your achievements were, give concise context for them, and describe the outcomes.
And always provide numbers: To show that you've met or exceeded expectations, you'll need to offer up quantifiable data like success percentages or reduced labor hours. Metrics matter!
Here are some good samples:
Recovered sensitive data and improved intranet accessibility and operating speeds by 28%
Collaborated with IT team to respond to tickets using Jira, resolving urgent issues within 3 hours
Created IT manuals and instructions to decrease average ticket processing time from 1 day to 6 hours
Recommended software changes, additions, and removals, boosting operating efficiency by up to 47%
Generated 12% more new leads by following up with clients on services and requesting referrals
Top 5 Tips For Your IT Consultant Resume
Demonstrate your soft side

While interpersonal skills are a core part of any consulting role, the IT aspect of your role should take center stage in your skills list. Let your social abilities shine through the context in your experience section instead.

Focus on the facts

Whenever you add a new point to your experience section, emphasize factual elements like how much you sped up emergency IT help ticket response times. This will help you pare your sentence down to be sleek, powerful, and fluff-free.

Provide engaging context

One of the factual aspects of your experience that definitely deserves to be there is context! A super-brief snippet of backstory (like an automation software shift you recommended) helps breathe life into your accomplishments and make your metrics way more impressive.

Don't forget your certifications

Got something shiny in your "accomplishments bin" like an MCTIP Microsoft Certification? Don't leave things like that out! Certifications, training programs, and external classes that relate to your field are a nice boost to your credibility.

Really: Specify your software

It really is important! Some people think it looks efficient to consolidate some of their skill groups into terms like "database management" or "security." But in the end, it winds up flattening down a set of consulting abilities that would look much richer broken down into specialties!
Should I include a career objective?
Maybe if you're applying to a prestigious company and want to add in a few extra flecks of gold that show how qualified you are as an IT consultant! Just ensure that everything you say brings fresh value to justify the page space.
How should my resume look?
As streamlined and readable as possible! That means no zany fonts or colors that will draw a recruiter's eye away from your qualifications. You want to be remembered for your prowess in data recovery and lead generation, not for being "the one with that weird-looking resume"!
How long should my IT consultant resume be?
It might get tough when you're working with a lot of technical abilities and info-packed experience points, but you'll need to keep your resume at or under one page. Any longer than that, and the recruiter probably won't have time to read page two anyway.