Every business requires inventory records that are optimized and up-to-date, and that's where you shine. Inventory control procedures are managed, shortages are identified, and distribution channels are directed successfully when you're leading the way.
Have you included the right job skills on your resume to show how you'll succeed?
While you may be an expert at using limited storage space in warehouses and stock rooms, compiling your depth of skills on a one-page resume can be a challenge for anyone. Use our inventory manager resume examples as an easy guide to format yours successfully for today's job market.
---
Inventory Resume
Why this resume works
The applicant's well-rounded inventory resume showcasing vast experience as a stock clerk and retail sales associate is sure to stand out in the shortlisting stage. His adept proficiency in advanced tools such as Fishbowl Inventory, SAP ERP, and Tableau consistently resulted in efficiency improvements.

The keen attention to detail and collaborative skills contribute to streamlined processes and customer satisfaction, all of which are sure ways to impress recruiters.
---
Inventory Manager Resume
Why this resume works
The extensive inventory management expertise showcased in this inventory manager resume is a great way to captivate recruiters. The applicant's work experience spans prominent organizations such as Halliburton, ExxonMobil, and Sysco, showcasing capability in optimizing diverse supply chain ecosystems.

With proven proficiency in a spectrum of cutting-edge tools like SAP EWM, Oracle NetSuite, and Datalogic Memor 10, this application is a definite way to stand out.
---
Inventory Specialist Resume
Why this resume works
The applicant's inventory specialist resume proves an impressive track record reflecting the capability to optimize inventory management across diverse industries. The candidate's proficiency in sophisticated tools like Fishbowl Inventory, JDA Warehouse Management, and more has consistently yielded tangible outcomes.

Notice the keen use of technologies, such as Google Sheets and RFID readers, showcases a commitment to accuracy and efficiency. Besides, the collaborative aptitude positions you as an asset to any team striving for streamlined supply chain operations.
Related resume examples
---
Create an Inventory Manager Resume That's Tailored to the Job Description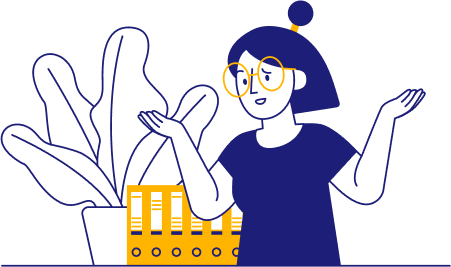 You know the importance of tailoring your inventory management strategy to specific needs since every company offers different products and uses various warehousing systems. You'll want to take a similar approach to your inventory management resume.
For instance, a company that sells apparel may use a perpetual inventory system, whereas a company selling expensive appliances may use a periodic system. It'll be important to tailor the skills you list to the needs of every company you apply to.
Need some ideas?
15 best inventory manager skills
Shipping & Receiving
Logistics Management
Forklift Operation
Purchasing
Forecasting
Sage 50
Microsoft Office
Oracle Suite
QuickBooks
Process Improvement
Cost Management
OSHA Safety
SAP ERP
Barcode Labeling
Demand Planning

Your inventory manager work experience bullet points
While your skills in purchasing and forecasting will catch a hiring manager's attention, they'll still want to know exactly how you've succeeded in previous positions before putting you in charge of their inventory systems.
One of the best ways to optimize will be to include key metrics relevant to business inventory systems. For example, you could write about optimizing procedures to reduce shrinkage or boost stocking times.
Here are some excellent metrics to put on your inventory management resume.
Cost reduction: Improving aspects like material or labor costs while still getting jobs done efficiently will stand out to hiring managers.
Stock shortage reductions: Inventory managers are often concerned with demand and forecasting, so being able to reduce stock shortages will keep customers and company leaders happy.
Efficiency: Creating effective schedules and managing stocking processes to complete tasks more efficiently will greatly benefit any organization.
Warehouse safety scores: It's not only important to get tasks done efficiently but also to ensure OSHA safety standards are achieved in the process.
See what we mean?
Handled Cin7 inventory management software, which increased stock tracking and replenishment efficiency by 67%.
Cooperated with the inventory team to implement HID Global InLine RFID Tags, improving the value of item tracking by 23%.
Utilized Oracle NetSuite to streamline order processing, reducing order-to-delivery time by 26%.
Operated Motorola Symbol DS9208 scanners for efficient barcode scanning, resulting in a 61% reduction in data entry errors.
Utilized Fishbowl Inventory software to track parts and components, reducing stockouts by 57%.
9 active verbs to start your inventory manager work experience bullet points
Operated
Analyzed
Handled
Organized
Optimized
Planned
Led
Oversaw
Implemented
3 Tips to Write an Effective Inventory Manager Resume When You Lack Management Experience
Get creative with how you show leadership

When you don't have management experience, you can still find creative ways to show how you'll be an effective team leader. For example, you could explain how you trained 12 new warehouse employees on safe forklift operation practices, reducing on-the-job accidents by 42% in the process.

Emphasize technical skills

Technical skills can also stand out just as much to show how you'll make a great leader as the inventory manager. For example, you could explain how you designed and implemented a new logistics information system that led to 39% more efficient shipping and receiving processes.

Showcase academic knowledge

Your academic knowledge can also show your well-rounded skill set when you don't have much work experience. For instance, you could explain how you applied cycle counting during an operations management course to boost inventory record accuracy by 54%.
3 Tips to Improve Your Inventory Manager Resume When You Have Experience
Consider a summary

When you have a lot of inventory management experience, a resume summary can be a great way to immediately emphasize some important skills. For instance, you could explain how you managed 15 inventory schedules across company warehouses and used Fishbowl to ensure no budget overages for six years in a row.

Remove any irrelevant jobs

As you gain experience, some of your previous roles, like being a stock clerk or assistant inventory analyst, won't be as relevant and can be removed. Aim to keep your resume to three or four most recent jobs relevant to essential job skills like process improvement and logistics management.

Use reverse chronological order

Inventory management needs constantly change as new software gets developed and safety standards are updated. Listing your most recent work experiences first will help showcase your current abilities in OSHA safety and using the Oracle Suite.
How long should my inventory manager resume be? 
One page is the best length for inventory management resumes. To narrow it down, focus on the primary needs of the job. For example, if a company focuses on ABC analysis, listing jobs and experiences that require that type of demand forecasting will help you stand out. 
Do I need to be concerned about passing ATS checks? 
Many companies will use ATS checks to filter through inventory management applicants. To optimize, consider taking simple steps like writing the exact job title at the top of the resume and listing top skills exactly as they're written in the job description, like Sage 50 or MRO inventory. 
How do I choose the best metrics to focus on? 
The best metrics to focus on will align with the job's needs. For instance, a company that uses an MRO inventory system will be very concerned with metrics involving inventory visibility and reducing stock shortages.