Dispatchers are the orchestrators of efficient operations, and true to form, you seamlessly coordinate resources and information to ensure timely responses. With your adept decision-making and rapid problem-solving skills, you manage emergencies and allocate vital assets, all while maintaining cool composure.
From handling diverse tasks to swiftly adapting to dynamic situations, you are the backbone of smooth operations—but do you know how to express that in a resume?
No worries, because we're here to help. Our dispatcher resume examples are written by experts and cover all angles so you see exactly what you need to do to create a professional resume that gets you interviews.
---
Dispatcher Resume
Why this resume works
The success or failure in your dispatching role is defined by the number of incidences you facilitate timely response team dispatch and your support to the ground team to effectively find a resolution in the shortest time possible.

Keeping in mind that lives on both ends may be at risk, it's a plus point for your dispatcher resume to mention your almost perfect record in timely dispatches and support provided to the response team to quickly solve emergencies without further incidences.
---
911 Dispatcher Resume
Why this resume works
In emergency dispatches, things can go from worse to worst in a split second. The job demands you to be level-headed, make decisions on the go, and guide the response team through effective communication and coordination.

Your contribution to team collaborations and the success rate in resolving cases and achieving positive results should be given prominence in your 911 dispatcher resume.
---
Truck Dispatcher Resume
Why this resume works
The success of a logistics company is highly dependent on timely dispatches, which rely on a motivated workforce and a seamlessly functional fleet.

You can draw attention to your truck dispatcher resume by highlighting your achievements in timely deliveries that boosted customer satisfaction through your optimized fleet efficiency and starting a recognition program for the drivers.
Related resume examples
---
Adjust Your Dispatcher Resume to Fit the Job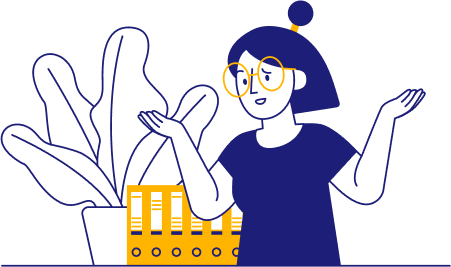 Your dispatcher resume should reflect your prowess in orchestrating all kinds of operations—a crucial role in ensuring timely responses and efficient resource allocation. To stand out, choose skills that align with the job's demands and your expertise.
Focus on things like resource coordination software, real-time communication tools, and incident management systems. Highlight your proficiency in rapid decision-making, crisis management, and multitasking to exhibit your adaptability.
You can also weave in a few soft skills, such as clear communication and teamwork, particularly for less technical positions. Remember, your resume should resonate with the requirements in the job description and include the specific skills they're looking for.
Want some inspiration?
15 top dispatcher skills
Resource Coordination
Zello
Emergency Response
TriTechCAD
GIS
Radio Communication
Medical Dispatch
KeepTruckin
Crisis Management
Data Entry
Bilingual
RapidDeploy
Stress Management
Customer Service
Fleet Complete

Your dispatcher work experience bullet points
Every day, you bravely face a whirlwind of coordinating resources, responding to emergencies, and ensuring smooth operations. As such, you've got a lot of ground to cover if you want to show potential employers that you're the right person for the job. However, to really impress them, focus on your greatest achievements instead of your day-to-day work.
Use active verbs and concrete metrics to show employers that you're an effective dispatcher, whether it's by optimizing response times or by reducing incident resolution durations.
No matter how long you've been in the business, emphasize your proudest moments. This could mean elevating coordination efficiency or enhancing team communication. Bolstering your claims with quantifiable data underscores the true significance of your achievements and demonstrates the value you bring to the table.
Highlight how successfully you optimized resource allocation and communication protocols to reduce response times.
Showcase your efficiency by quantifying the percentage of incidents you've successfully resolved within target timeframes.
Use data to illustrate how you maximized the utilization of available resources, such as vehicles and personnel, leading to reduced idle times.
Emphasize your impact on customer experience by referencing survey scores or feedback indicating high levels of satisfaction with your communication skills, problem-solving skills, and overall service.
See what we mean?
Implemented safety protocols and regular driver training programs, leading to a 37% reduction in accidents and incidents over one year
Sustained a 99% accuracy rate in recording and disseminating vital information that reduced potential errors and minimized response delays
Coordinated multi-response strategy using Spillman CAD to maintain an average response time of less than 3 minutes, surpassing departmental standards
Handled an average of 77 emergency calls per shift and maintained composure and professionalism during high-stress situations
9 active verbs to start your dispatcher work experience bullet points
Coordinated
Managed
Optimized
Implemented
Enhanced
Monitored
Mitigated
Collaborated
Innovated
3 Tips for Writing a Dispatcher Resume if You Lack Experience
Embrace every opportunity

Even with limited experience, your resume can shine by showcasing relevant experiences and skills. Include projects from your education, such as managing communication flow in a mock emergency response scenario, to highlight your capabilities.

Tailor your skillset

Instead of overwhelming your resume, focus on around ten key skills directly aligned with the dispatcher role. Adjust your skill selection based on the job description. For instance, if the role emphasizes incident management, mention how you effectively used incident tracking software during training.

Highlight extra qualifications

Beyond your educational background, highlight any additional certifications you've earned. Incorporate credentials like Emergency Medical Dispatch (EMD) or National Incident Management System (NIMS) certification to bolster your resume and demonstrate your commitment to professional growth.
3 Tips for Writing an Experienced Dispatcher Resume
Showcase your expertise

If you possess specialized skills in specific dispatcher areas like emergency medical response, logistics coordination, or CAD systems operation, highlight these strengths on your resume. This is especially valuable when you apply for roles that align with your expertise.

Stay current and engaged

Demonstrate your commitment to staying updated by showcasing recent certifications, involvement in industry webinars, or contributions to dispatch-related community forums. Attend industry conferences like the National Emergency Number Association (NENA) to stay informed, and talk about it in your cover letter.

Highlight collaborative success

Emphasize collaborative efforts that showcase your teamwork skills. Share instances where you effectively coordinated with other departments like law enforcement, fire services, or utility providers to achieve seamless incident management.
Should I include a career summary?
You can, but you don't have to. If you go for a summary, customize it for the specific dispatcher role, mentioning the company and position. Highlight your proficiencies, such as real-time communication skills or incident management expertise.

How should I structure my resume?
The reverse-chronological format is the best way to go. Start with your recent dispatcher roles and work backward. Exclude unrelated positions and consider adding a section for notable projects to keep the focus on your dispatcher experience.
How do I identify the right skills to include?
Pinpoint critical dispatcher skills from the job description and highlight your proficiency in them. Incorporate tools like CAD software, real-time communication platforms, and incident tracking systems that are pertinent to the role.