You're passionate about helping companies acquire the right employees and ensuring everyone fits in with the workplace's culture. Applicant screening, interviews, and employee relations are handled with expert care when you're on the job.
Can your resume template help your HR skills shine?
Since you're often involved in the hiring process, you know the details decision-making teams go through to pick the right applicants. If you're wondering how to optimize for success, you can use our human resources specialist resume examples as a great starting point in the process.
---
Human Resources Specialist Resume
---
Elegant Human Resources Specialist Resume
---
Clean Human Resources Specialist Resume
Related resume examples
---
What Matters Most: Your Human Resources Specialist Skills & Work Experience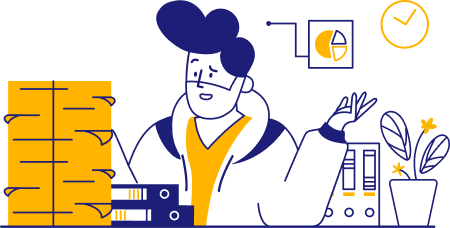 You'll play a key role in ensuring the right applicants are hired at the company, so having the right skills to do so will be critical.
When every organization has a different hiring process and needs, it's important to customize the skills you list based on each job description. For instance, if the company needs help with new hire turnover, you could list your skills in creating effective job descriptions and streamlining the onboarding process that will help.
Here are some popular HR specialist skills to get you started.
9 popular human resources specialist skills
Interviewing
Screening
Online Job Boards
HRM Direct
Benefits Administration
Recruiting
Employee Relations
AST Staff Matrix
Oracle Taleo
Sample human resources specialist work experience bullet points
While your top skills in interviewing and recruiting will likely catch a hiring manager's attention, you still want to ensure you include the right details about your previous work achievements.
As an essential decision-maker, you know just how important metrics are in HR. Therefore, listing numbers like employee satisfaction scores and new employee turnover rates in each example will help illustrate what you've achieved in past positions.
Also, remember that not everyone who reviews your resume will be as knowledgeable about the hiring and employee relations process as you. Writing simple one-sentence examples will help the essential skills hiring teams are looking for stand out.
Here are a few samples:
Created a resume database using Oracle Taleo that helped organize information about 125 new applicants to make 34% more efficient and effective decisions.
Implemented AST Staff Matrix to manage benefits distribution for over 600,000 employee records 45% more accurately.
Improved job descriptions by including more relevant details about job duties to decrease new hire turnover rates by 53%.
Developed a new LMS training system that helped new hires feel prepared for the job 44% faster.
Top 5 Tips for Your Human Resources Specialist Resume
Use reverse chronological formatting

HR needs are always evolving as more jobs become virtual, and the technology used in hiring and staff management is updated. Therefore, you should list your most recent experiences first to show how you can effectively conduct virtual interviews and use current software like Oracle Taleo.

Organize the information

When presenting data for new applicants to your HR team, you'd want to use clear headers and make it well-spaced for easy understanding. You should use a similar thought process with your resume, formatting it with clear headings, bullet points, and easily readable fonts.

Measure your impact

Each achievement you list should include a numerical impact. It'll help show company decision-makers how you got the best results by decreasing the cost per hire while boosting employee retention rates.

Always proofread

Just like using the wrong data while allocating employee benefits packages would result in many difficulties within your organization, a resume full of grammatical errors won't get the best hiring results. Always proofread before submitting.

Optimize with action words

Action words like "delivered" and "organized" make examples of your HR achievements sound more engaging. For instance, you could say you "organized performance data from 1,200 employees to help identify 11 new process improvement recommendations."
How long should my HR specialist resume be? 
You understand that hiring teams get many applicants during fast-paced hiring processes. A great way to optimize for success is keeping to a one-page resume while focusing on primary skills the company is looking for, like HRM Direct or applicant screening. 
Should I list my education? 
Most HR specialist positions will want you to have a bachelor's degree in human resources or related fields, so you should list relevant education on your resume. It'll help show you have a well-rounded skill set in recruiting and workplace optimization. 
How many jobs should I put on my HR specialist resume? 
Limit your HR specialist resume to three or four jobs. You want to include the most recent positions that used your most relevant skill set in aspects like online job boards and employee relations.