As a home health aide, you're a compassionate caretaker who supports individuals in their daily lives. Your nurturing skills help people maintain their well-being, assisting with tasks like bathing and medication management.
Your empathy is second to none, and your skills in assisting those in need are superb. Now, it's time to craft a resume that effectively captures those traits.
We're here to help. Follow our simple resume tips and use our expert-written home health aide resume examples to help you impress employers and land jobs!
---
Home Health Aide Resume
Why this resume works
Carefully look at what the job description is asking for. Does it deal with patients unable to perform daily tasks? If so, then any past experience of working with chronically ill or aged people will give you the upper hand here.

Consider adding your expertise in using tools such as blood pressure monitors, pulse oximeters, etc. Having these tools listed in your home health aide resume will show your employer that you know the actual nitty-gritty of this field and what it takes to be successful in it.
---
Home Health Nurse Resume
Why this resume works
How do you make sure your home health nurse resume is all set to hit send? Keep two things in mind: 1) Stop overthinking it and 2) Ensure to list your main licenses and certificates (the more, the merrier!).

Nurses have to be updated with industry standards, so splurge a little and add any experience working alongside specialists such as respiratory therapists or mention your knowledge on using modern-day equipment like vital signs monitors.
---
Home Care Nurse Resume
Why this resume works
Notice how Sarah's home care nurse resume leverages her past experience working as a nanny. If you've got no direct work experience, then follow Sarah's footsteps and use any work experience/project that highlights your ability to provide daily care.

This way, you can prove that you possess adequate skills and knowledge for being a home care nurse. Writing down any history of handling emergency cases will further highlight your expertise in making spontaneous efforts.
Related resume examples
---
Tailor Your Home Health Aide Resume to Impress Recruiters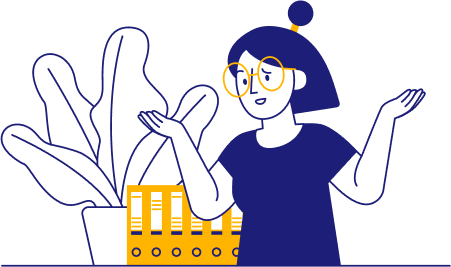 Choosing the right job skills for your home health aide resume is essential in making a solid impression. You'll want to focus on the skills that align with the demands of the role and your own capabilities.
Highlight your proficiency in medication administration, patient assessment, and mobility assistance. Then, mention your knowledge of medical terminology and health monitoring equipment.
Some soft skills are also useful to mention here, but they work equally great when woven into your work experience bullet points. The rule of "show, don't tell" definitely applies. If you do include your interpersonal abilities, talk about specific skills, such as diversity training.
Need some ideas?
15 best home health aide skills
Managing Medication
Patient Assessment
Medical Terminology
Health Monitoring Tools
Mobile Health Apps
Mobility Assistance
Wound Care
Cerner
ADLs
CPR and First Aid
Nutrition Support
Infection Control
Telehealth
Epic Systems
Kinnser Software

Your home health aide work experience bullet points
Your days as a home health aide are filled with providing essential care, helping patients with daily tasks, and ensuring their well-being.
While these responsibilities are crucial, the focus on your resume should lean toward showcasing your significant achievements. Your effectiveness directly impacts the quality of life for your patients, and that's a major accomplishment.
Whether it's elevating patient satisfaction, reducing recovery time, or enhancing the overall care experience, add concrete metrics to illustrate how you improved their lives.
Quantify your ability to monitor and document patient progress.
Highlight your accuracy in administering medications, for example, consistently achieving a 99% accuracy rate in medication administration.
If you have access to patient satisfaction surveys, mention improvements in your scores to demonstrate the results of your compassionate and attentive care.
Showcase your commitment to following care plans and schedules by showing that you consistently maintained a 95% or higher adherence rate.
See what we mean?
Maintained 98% accuracy in drug administration for 32+ patients with complex medication regimens using advanced medication dispensing systems
Leveraged the wound care management software to observe and treat 136+ patients' wounds, accelerating healing time by 28%
Introduced everyday exercise routines for 12 patients, resulting in a 39% rise in their mobility and muscle strength
Addressed 23+ emergency situations with the help of mobile health apps, allowing rapid intervention of medical experts
9 active verbs to start your home health aide work experience bullet points
Provided
Assisted
Monitored
Administered
Coordinated
Educated
Documented
Supported
Implemented
3 Tips for Creating a Home Health Aide Resume as an Entry-Level Employee
Highlight relevant coursework

When new to the field, emphasize your coursework and any related projects. Mention any coursework directly applicable to home health care, such as anatomy, medical terminology, or patient care.

Showcase hobbies with a purpose

Even your hobbies and interests can be relevant. If you volunteer at a local nursing home, care for elderly family members, or participate in community health initiatives, include them. These activities illustrate your dedication to providing care and your personal commitment to the role of a home health aide.

Set clear career objectives

Start your resume with a strong career objective. State your desire to provide compassionate and effective home health care. By articulating your commitment and passion for the role, you show potential employers that you're motivated to make a meaningful impact as a home health aide.
3 Tips for Writing a Home Health Aide Resume as a Seasoned Caretaker
Highlight specializations and certifications

If you have specialized in certain areas of home health care, such as geriatric care, pediatric care, or hospice support, be sure to mention them. You should also talk about any certifications or training in such areas.

Include relevant metrics

Share metrics that reflect your impact, such as the number of patients you've cared for, the percentage of improved patient conditions, or the reduction in medication errors. These statistics provide concrete evidence of your effectiveness as a home health aide.

Optimize resume format and keywords

Use a clear and well-structured resume format to ensure your information is easily scannable by applicant tracking systems (ATS). Incorporate relevant keywords from the job description, such as "patient assessment," "medication administration," or "infection control."
Should I include a career summary in my resume?
Including a career summary can be beneficial, but it should be tailored to the health aide you're applying for. Mention the specific company and role, and highlight your skills and certifications, such as knowing how to use relevant software, wound care, and working with patients with dementia.
What certifications should I include?
Include certifications relevant to the home health aide role, such as Certified Nursing Assistant (CNA), CPR, and First Aid. Some more options to include are specialized certifications in geriatric care, dementia care, or hospice support. These certifications demonstrate your competence.
How do I determine which skills to include in my resume?
Focus on skills such as patient assessment, medication administration, mobility assistance, wound care, and health monitoring equipment operation. Tailor your skills to align with the job description and emphasize your abilities to provide quality care.