When home or company repairs are needed, you're there to lend a helping hand. Troubleshooting is conducted, equipment is maintained, and appliances are fixed when you're on the job.
Are your top job skills and work experiences constructed and strategically placed on your resume?
You don't have to be an expert at repairs and creating an effective resume. We're here to help with our handyman resume examples to give you a template that makes displaying the right qualifications for each job seem easy.
---
Handyman Resume
Why this resume works
How do you avoid blending into the background of other candidates? By keeping your skills at the front and center of your handyman resume!

Make sure you're doing two things hand-in-hand here: listing all relevant skills (use the job description as a reference to match your skills) and being memorable with your accomplishments, for example receiving a 94% client satisfaction rate via feedback forms.
---
Self Employed Handyman Resume
Why this resume works
Take note of how Matthew showcases a variety of professional skill sets and brings actionable experience to the table.

Highlighting how you've saved clients from potential water damage repairs or even boosting repair requests and word-of-mouth referrals are both examples of unique strengths to add to your self employed handyman resume.
---
Handyman Construction Resume
Why this resume works
Presenting a detailed picture of your abilities through valuable work experience can draw in potential employers. But how do you ensure your handyman construction resume makes the cut?

Here you've got to pay attention to key details such as using action words and specifically highlighting your most proud work experience that will help recruiters remember you.
Related resume examples
---
Tailor Your Handyman Resume to Each Job's Description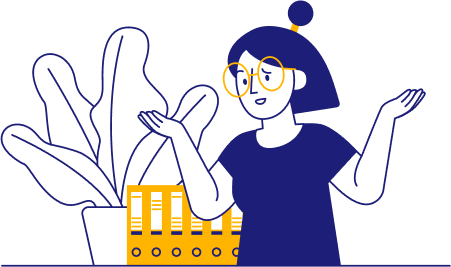 When you get hired for a project, you want to know each customer's property and needs to provide the right solutions. You'll also want to take a similar tailored approach to your resume.
The job description will be your blueprint for success here. Look for skills each company emphasizes so you can stand out to every hiring manager who reviews your resume, whether they need plumbing repairs or commercial equipment maintenance.
Need some ideas?
15 popular handyman skills
Painting
Plumbing
Claw Hammer
Staple Gun
Drywall
Carpentry
Power Drills
Leveling
Customer Service
HVAC
Circular Saw
Stud Finder
Remodeling
Service Fusion
Salesforce Field Service

Your handyman work experience bullet points
When someone hires a handyman, they want to get results on whatever they need to be repaired, built, or improved. That means your work experience bullet points must be optimized to show what you can achieve.
Listing actionable achievements from previous work experience will do the trick here. That means using action words like "fixed" and "performed" while including metrics like turnaround times that will help showcase your impact.
Here are some of the top metrics to put on your handyman resume.
Installation times: Your customers will want to get work done quickly so they can get back to business, so fast installation times will often grab attention.
Cost savings: Can you complete jobs below budget or reduce waste? Any cost savings you can showcase will be a game changer for clients.
Repair requests: If a company wants you to help promote services, generating an increase in new repair requests can make you stand out.
Approval ratings: When your work passes inspection immediately, it saves companies a lot of time and hassle, making this a great number to include.
See what we mean?
Removed 2,546 outdated nails and fasteners from renovation sites using a claw hammer, improving project prep efficiency by 31.9%.
Leveraged cordless drill/drivers for framing and drywall installation for 4 large-scale renovation projects, resulting in a 14% reduction in project completion time.
Performed framing tasks and constructed building structures, consistently achieving square and plumb measurements with an accuracy rate of 98.7%.
Introduced ergonomic grip techniques, reducing incidents concerning hammer-related hand fatigue by 56% via workplace questionnaire.
9 active verbs to start your handyman work experience bullet points
Repaired
Fixed
Assisted
Constructed
Finished
Handled
Managed
Recorded
Implemented
3 Tips to Write a Successful Handyman Resume When You Don't Have Much Experience
Use transferable experiences

A handyman may handle many tasks, from customer service to technical repairs, so many experiences will transfer to this role. For example, you could include how you provided friendly service and helped customers choose the right tools while working at a hardware store.

Include educational achievements

Whether it's completing some shop classes in high school or obtaining your license from the Department of Health and Safety, you likely have many relevant educational achievements you could include. For example, you could explain how you received a 98% overall grade during a high school welding project where you constructed a storage rack with a Power i-MIG setup.

List hobbies/interests

When you don't have much work experience, your hobbies & interests can showcase how you'll fit into the workplace. For example, you could include your passion for home DIY projects.
3 Strategies to Write an Effective Handyman Resume When You Have Experience
Stick to three or four relevant jobs

When you have a lot of experience, you must include the right jobs on your resume to make specific skills, like drywall or power drills, stand out to hiring managers. So keep your resume to three or four jobs that are the most recent and relevant to each handyman position's needs.

Use the right format

Reverse chronological formatting works best for handyman resumes. It puts your most recent experiences first, which will be the most relevant to achieving up-to-date building codes, and will emphasize your current skill set in remodeling or power equipment as you've grown in your career.

Keep it organized

With a lot of experience installing equipment or troubleshooting issues, it can be easy to get your resume disorganized. Keep your resume well-spaced, use clear headers, and include bullet points when possible so your remodeling and repair skills are easy to identify.
Can my handyman resume be longer than one page?
Your resume shouldn't go over one page in length. If you're struggling to narrow it down, try to get specific to each job's needs. For example, if you're applying to a company that needs help with HVAC repairs, previous experiences performing refrigerant and ventilation repairs would be essential to emphasize. 
Does my resume have to be custom for each job?
You should customize the skills and experiences you include for each handyman job. It'll help you stand out when one company needs help with drywall and another needs assistance with carpentry projects. 
Is using a template a good idea?
A resume template is a great idea to provide a professional structure for your handyman resume and help speed up the application process. That said, just like every blueprint should be drawn up based on a customer's specific needs, you'll want to do the same by specifying the power tools and leveling skills you include for each company you apply to.