End-of-life ceremonies require expert care during difficult times for clients. You help by arranging clergy services, preparing obituaries, and helping choose burial options that satisfy expectations each step of the way.
Have you prepared your funeral director resume for success in the hiring process?
A funeral home will want to know you can help create a successful send-off for clients' loved ones, so hiring managers will carefully consider each applicant's resume. Our funeral director resume examples and resume tips have helped many funeral arrangement professionals land their ideal job in 2023, so they'll be a great place for you to start.
---
Funeral Director Resume
Why this resume works
It's not always possible for all family members, relatives, and friends to attend funeral services. Therefore, families expect a funeral home expert to be innovative with technology to support virtual or later-date attendance of the services.

Mentioning how you used TribuCast to allow real-time attendance of funeral services for faraway relatives in your funeral director resume is a solid testimony of your ability to leverage technology to solve unique problems efficiently.
---
Mortician Resume
Why this resume works
Providing seamless solutions to bereaved families is the best way to offer funeral services to customers. This strategy ensures sustainable customer base growth without spending much on business promotions and awareness campaigns.

It's, therefore, a big plus if your mortician resume highlights your competency in cultivating strong relationships with families to drive service referrals and build loyalty in the long term.
---
Funeral Director Apprentice Resume
Why this resume works
One crucial part of the embalming process is ensuring that families get the best last view of their departed loved ones: it's the least they deserve.

Your high score rate in restorative procedures in your funeral director apprentice resume is a perfect opportunity to showcase your skills and convince funeral homes to hire you.
Related resume examples
---
Optimize Your Funeral Director Resume Based on the Job Description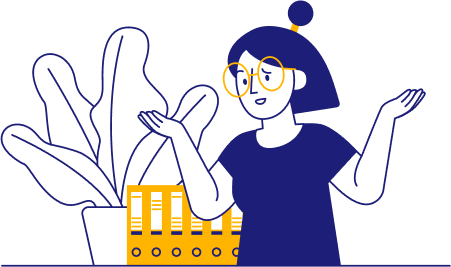 As the funeral director, you'll be in charge of many aspects involved in planning ceremonies and working with clients during a difficult time in their lives. That probably leads you to wonder, what are the most important skills to put on a funeral director resume?
A great place to start is the job description, where you can optimize your listed skills based on each funeral home's needs. For instance, you may want to optimize for specific cremation solutions that the funeral home offers or software they mention, like FuneralDirectorPro.
Need some ideas?
15 top funeral director skills
Client Relations
SCI
Life Insurance
FuneralDirectorPro
Osiris
MortWare Plus
Cremation Solutions
Clergy Services
Obituaries
FuneralWorks
Vendor Management
Scheduling
Microsoft Office
Passare
Grief counseling

Your funeral director work experience bullet points
Funeral arrangements mark a crucial time in your clients' lives when they are going through a loss, so the results you can provide will be essential during the hiring process.
Most funeral plans need to be made efficiently while ensuring a great client experience, so a great way to optimize for success in the hiring process is by using the right metrics to showcase your abilities.
Here are some of the best metrics for funeral directors to use in work experience examples.
Customer satisfaction: The customer's needs will be central to all funeral arrangements, making this an essential metric for success.
Annual case volume: Many directors are in charge of funeral home promotional efforts to help increase the number of cases and clients they can bring in.
Revenue per service: Funeral homes will have you selling caskets, urns, and other service amenities, so the amount of revenue you can generate will be important.
Funnel drop-off rate: It's also essential that when clients come in to plan a service, you increase the chance that they complete the process and choose your funeral home for all their needs.
See what we mean?
Collaborated with local hospices and hospitals using Mortician's Assistant, increasing the pace for autopsies, body preparations, and planning appointments by 37%.
Introduced cost-saving measures for funeral supplies backed by Osiris that resulted in an 18% reduction in expenses without compromising on service quality.
Cultivated strong relationships with families, resulting in a 36% increase in client referrals over the past year.
Introduced memorial service packages, leading to a 12% increase in revenue from additional services.
9 active verbs to start your funeral director work experience bullet points
Improved
Collaborated
Achieved
Managed
Streamlined
Supported
Reduced
Optimized
Assisted
3 Tips for Writing a Funeral Director Resume With Little Experience
Apply skills gained through education

If you've received an associate's degree in funeral service education or become a licensed funeral director, you will have picked up many skills during that time. Those will give you abilities and knowledge you can list, like mortuary science and grief counseling, that will be essential to your success.

Consider an objective

A resume objective will help you lead with a few sentences emphasizing your most relevant abilities. For instance, you could write about how your two years as a funeral director apprentice and using Osiris to implement cost-saving measures have equipped you for success in the role.

Use reverse chronological formatting

When you don't have much funeral directing experience, it will be essential to list your most recent experiences first. Those will be the most relevant to top skills like vendor management and cremation solutions that funeral homes will be looking for you to have.
3 Tips for Writing a Funeral Director Resume for Experienced Candidates
Limit it to one page

While you may have lots of funeral directing experience, hiring managers will review resumes quickly, so keeping to a brief one-page resume is ideal. A great way to optimize for success is to focus on the key needs of each company. For instance, focusing on specific software they use, like MortWare Plus.

Remove irrelevant jobs

Once you've built up some experience, entry-level jobs like being a funeral home receptionist or director's assistant may no longer be relevant. Therefore, you should remove them and limit your resume to three or four most recent jobs relevant to key skills like planning clergy services.

Consider a summary

A resume summary will help experienced funeral directors pick some essential skills that can be emphasized to hiring managers. For example, you could write a few sentences on how your efforts to boost client satisfaction have increased referral rates by an average of 45% across your 11-year career.
How can I make my funeral director resume stand out?
The best way to stand out is by tailoring your skills and the work experience examples you list to the needs of each funeral home. For instance, a funeral home that needs help streamlining scheduling would appreciate your funeral pre-planning skills using FuneralDirectorPro. 
What should I put in my funeral director cover letter?
Your cover letter should take a more personal approach to connect with each funeral home and fill in any gaps of information on your resume. For instance, you could mention how you want to use your grief counseling skills to help provide excellent service and care to clients during a difficult time in their lives. 
Do I need more than one version of my resume? 
While you can use a consistent resume template, you should customize your listed skills and experience to the needs of each job to help you stand out. For instance, a funeral home that helps with life insurance processing would want to know that you possess skills like insurance verification and electronic processing to help with their needs.