You know everything there is to know about running a successful kitchen. From managing staff to whipping up complex recipes at a moment's notice, you've mastered both cooking and leadership in equal parts.
With a career that spans many years and numerous achievements, crafting a concise resume can be challenging. What are hiring managers looking for in an executive chef?
Don't worry—we've got the answers. Using one of our executive chef resume templates, alongside our handy resume tips, will help you take your career to the next level.
---
Executive Chef Resume
---
Clean Executive Chef Resume
---
Modern Executive Chef Resume
Related resume examples
---
What Matters Most: Your Culinary Mastery & Leadership Experience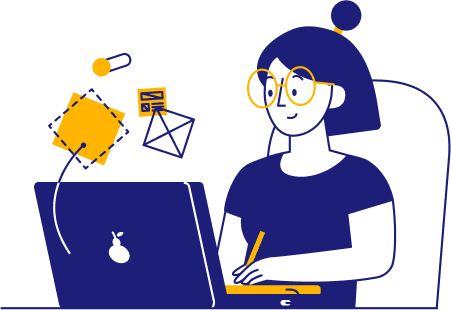 Few jobs are as skill-based as working in a kitchen, and your abilities aided you in climbing the ladder to the very top. You've proven yourself to be an excellent multitasker with a wide array of organizational skills, and that's just an addition to your robust knowledge of the culinary arts.
At this point, you've mastered more skills than will fit inside your resume, so choose carefully. Let the job description guide your choices. For the rest, make sure to highlight your outstanding cooking proficiency, including specialized techniques like sous vide, as well as menu planning and adapting dishes. 
Don't forget to talk about the leadership side of things, including recruiting, training, scheduling, and assigning kitchen duties to every member of your staff. Lastly, dip into inventory, appliance management, and finances to show that you're a well-rounded executive chef.
9 most popular executive chef skills
Menu Development
Supplier Liaising
Food Presentation
Cost Control
Kitchen Maintenance
Quality Control
ChefTec
Scheduling
Financial Management
Sample executive chef work experience bullet points
Between planning menus, overseeing cost control and budgeting, negotiating with suppliers, and hiring new staff, it's safe to say you've got your hands full. However, it's best to use this part of your resume for your greatest accomplishments as opposed to your busy day-to-day.
In order to focus on the things that recruiters are looking for, think about the ways your hard work impacted the kitchen and the people who work under you. Rely on numbers to tell the whole story.
Maybe you launched a new employee training program that cut onboarding time by 12% or devised a seasonal menu that boosted takeout orders by 34%. Highlight these types of things in your resume to show that you're a confident and seasoned executive chef.
Here are some examples for inspiration:
Collaborated with production manager to budget and plan purchases based on consumption, saving $27K per year
Organized recipes and staff preparations for company events, resulting in an average of $18K per event
Developed a new key supplier relationship leading to the inclusion of locally-sourced organic produce, resulting in a 21% increase in customer satisfaction and a 10% cost reduction
Trained and led a team of 19 kitchen staff, including specialized individual training, resulting in a 30% reduction in staff turnover
Top 5 Tips for Your Executive Chef Resume
Discuss your financial wins

Running a successful kitchen means more than just preparing delicious dishes. Highlight your financial proficiency by discussing the size of the budgets you've managed or the way you reduced food waste by using PeachWorks.

Spotlight your ability to retain staff

The food service industry is infamous for high turnover rates, so talk about the ways you were able to keep your staff happy. This can include specialized training, one-on-one feedback, or adjusting the schedule and cooking stations to match everyone's needs.

Zone in on your culinary creativity

Demonstrate your creativity by talking about the dishes and menus you've created and the techniques you used to do so. For example, you could mention a unique fusion cuisine menu that increased restaurant bookings by 20%.

Don't forget equipment maintenance

When looked after, kitchen equipment can stay in top shape for years. Express that regular maintenance is important to you by talking about how you managed that part of running the kitchen.

Highlight your achievements

Talk about any awards you've won, high ratings your restaurant has received, or customer satisfaction scores. You can also add if you have any important certifications, such as the CEC.
How long should my resume be?
If you have over 10 years of experience in the food service industry, your resume can be expanded to two pages. However, if you can fit all of your culinary accomplishments on a single-page resume, that's even better—concise resumes are far more effective.
How to make my resume stand out?
Recruiters often only scan resumes for a few seconds and may use applicant tracking systems (ATS) to look for relevant keywords. To overcome this, include the skills the company is looking for, but also make your resume clean and easy to read.
Do I need to write a cover letter?
We highly recommend it. Use it as a grand opportunity to expand on your culinary achievements, your leadership style, and what you hope to bring to the new role.