As an entry-level chef, you've honed your skills in the culinary arts by creating mouth-watering meals. You've also learned how to time dishes to perfection, coordinate with the rest of the kitchen staff, and thrive under pressure.
Being able to juggle multiple orders and plate beautiful dishes is enough to handle as it is. You shouldn't also have to wrangle your brain and try to craft an effective resume.
No worries—we're here to share the recipe for culinary success. Our entry-level chef resume templates and resume tips have helped chefs like you land their dream roles, and now, it's your turn.
---
Entry-Level Chef Resume
---
Professional Entry-Level Chef Resume
---
Formal Entry-Level Chef Resume
Related resume examples
---
What Matters Most: Your Cooking Skills & Kitchen Experience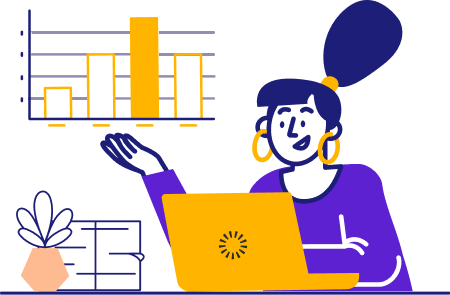 Working in a kitchen is one of the most skill-based professions out there. Your mastery of various dishes is what keeps the customers coming back to your restaurant, and your ability to keep it cool in a piping-hot environment helps you tackle every challenge.
Translating these skills into a one-page resume can appear challenging, but here's a tip: try to think of this section as a new dish. Pick out the ingredients that both describe you well and are desirable to recruiters.
You can immediately throw out vague terms like "hard worker." You're better off describing job-specific skills like sauteing, baking, or sanitation.
Don't forget to mention any restaurant software you're familiar with, such as programs for inventory control or scheduling. Lastly, dip into your ability to work in a team by talking about kitchen management.
9 best entry-level chef skills
ChefTec
Knife Handling
Baking
Recipe Development
Roasting
7Shifts
Sauteing
Menu Planning
Food Presentation
Sample entry-level chef work experience bullet points
Be it professional experience as a server or a line cook, or perhaps all the days you've spent at culinary school, you already have a lot to talk about in this part of your resume.
To make the most of your past experience, stray away from describing your day-to-day tasks and focus on achievements. Garnish them with some metrics to emphasize their impact.
There are plenty of exciting metrics to use here, such as customer satisfaction ratings, a reduction in prep time or food waste, or even an increase in sales.
Make sure to also mention less obvious things, such as reducing clean-up time at the end of the shift or passing sanitary inspections with flying colors thanks to your skillful station management.
Here's how you can use metrics to your advantage:
Encouraged staff to uphold kitchen safety and sanitation standards, reducing workplace incidents by 12% and clean-up time by 23%
Leveraged efficient tool handling, including knives, pans, and grills, to reduce preparation time per dish by up to 20%
Worked under 1 executive chef and 3 sous chefs, assisting in plating up to 200 dishes per day
Implemented inventory management and recipe costing features in ChefTec, saving 8 hours of weekly prep time and reducing food costs
Top 5 Tips for Your Entry-Level Chef Resume
Express your creativity

The ability to come up with new dishes or improve existing ones is crucial for a chef, so make sure to spotlight your creativity in your resume and in the cover letter. Discuss innovative dishes you've developed, seasonal menus you assisted with, or even your number one dish that you always make to impress your friends.

Show off relevant qualifications

If you hold any food-related certifications, such as the ServSafe Food Handler or Certified Culinarian, display this in your resume. It's especially important in entry-level roles as it proves that your onboarding will be quick.

It's all about time management

The importance of timely preparation in a kitchen can't be overstated—after all, customers can get cranky if their meals arrive late. Emphasize your ability to work in this fast-paced environment by talking about the number of dishes you've served in a day or the way you improved kitchen productivity by efficiently assigning cooking stations.

Talk about your tool kit

The more kitchen tools you're familiar with, the better, so discuss your proficiencies. This includes different types of grills, ovens, sous-vide machines, or knives, but also kitchen software like ChefTec or Square POS.

Highlight your flexibility

As a chef, you're no stranger to long shifts and crazy hours. Give yourself an edge by expressing that you're available in the early mornings, nights, or holidays.
Should I include a career summary?
At this stage, you could include a career objective. Make sure to mention the company and role by name, include a couple of your top skills, and say what you're hoping to bring to the restaurant.
Can I use the same resume every time?
We strongly recommend that you edit your resume every single time in order to match the job description. For instance, if you're applying to an Italian restaurant, talk about the different kinds of pasta you're renowned for.
How to make my resume stand out?
Express your love of cooking by talking about dishes you've made, culinary classes you've attended, and unique flavors you've tried. Connect that to the company you're applying for by showing that you can't wait to put your unique skill set to the test in your new role.