As a sous chef, you masterfully blend creativity with a penchant for organization and leadership. You don't just craft delicious dishes, but you also oversee the operations of the entire kitchen, ensuring that everything runs smoothly.
At this point in your career, your experience almost speaks for itself, but you still need to help it along and craft a professional resume. We're here to make that task easier.
With our sous chef resume examples and resume tips, you'll be able to spice up your job application just right and give yourself an edge. Here's how you can level up your career in a few easy steps.
---
Sous Chef Resume
---
Formal Sous Chef Resume
---
Elegant Sous Chef Resume
Related resume examples
---
What Matters Most: Your Cooking Skills & Experience As a Chef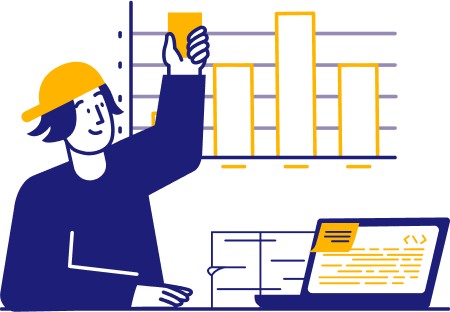 You've mastered international cuisines, adapted well-known recipes to match dietary restrictions, and created hundreds of dishes in a single day of work. Your job isn't just about food preparation, though.
Being a sous chef requires excellent communication skills and the ability to lead a team through a tumultuous work day. Working directly with the head chef, you ensure that the kitchen operates efficiently and within budget.
Make your resume the perfect blend of abilities. Focus on your mastery of the culinary arts, including various cooking techniques and food safety regulations, but don't neglect the leadership part of your role.
To highlight that you're as much a leader as you are a chef, mention skills like employee scheduling, menu planning, or budget management. The more specific you are, the better.
9 most popular sous chef skills
Cost Control
Safety Regulations
Inventory Management
Menu Planning
Staff Training
Cooking Techniques
Special Diets
Recipe Adaptation
BevSpot
Sample sous chef work experience bullet points
Between filling in for the head chef, coming up with ways to make the kitchen run below budget, and thinking up innovative recipes to bring in an even larger clientele, your accomplishments certainly earn you some bragging rights.
The best way to show hiring managers what you were able to achieve in your past roles is to pepper in some metrics. For a sous chef, this means things like the number of staff you trained and supervised, menu items you've prepared, or efficiency gains.
Don't forget to talk about any budget-related topics if you dealt with them in your previous roles, as being able to save money is an important aspect of your job.
Here are a few samples:
Updated menu based on seasonal ingredients and restaurant promotions, increasing annual sales by 21%
Used BevSpot to revise inventory budget based on menu offerings and customer trends, saving $3.8K per month on average
Trained 35+ staff members in safety protocols and knife handling, reducing workplace accidents by 39% over a 10-month period
Composed a special dietary menu tailored for the needs of vegan, vegetarian, gluten-free, and lactose-free customers, resulting in a 14% increase in monthly sales
Top 5 Tips for Your Sous Chef Resume
Flex your certifications and awards

To add a little bit of extra garnish to your accomplishments, include any and all certifications and awards on your resume. This includes the ServSafe Food Handler or Food Protection Manager, but also the CSC, CC, and CDM.

Spotlight your leadership skills

You've led effective kitchens—let your resume reflect that. To show off your leadership chops, talk about scheduling shifts, assigning cooking stations, overseeing menu development, or speeding up kitchen operations to deliver a high volume of dishes on time.

Don't forget the financials

The financial side of things is important too, so leave room for that in your resume. Mention exactly how much you were able to save per year thanks to your innovative use of ingredients or the reduction of food waste achieved through stellar inventory management.

Share your passion for cooking

Express your knowledge of the culinary arts by talking about dishes you've created yourself or adapted to match dietary restrictions. Discuss the different worldly cuisines you know to show extra versatility.

Talk about software

While most of your work has you using various kitchen tools, don't neglect your digital tool kit in your resume. Discuss the way you used BevSpot for inventory management, ChefTec for food budgeting, and 7Shifts to assign shifts.
How to emphasize my cooking skills in a resume?
Short of inviting the recruiter out for dinner, you can't tell the whole story—but you can make an impression. You can, however, highlight your ability to execute complex cooking methods with precision, such as sous vide, molecular gastronomy, or making a killer meringue.
Do I need to adjust my resume to match the job?
Yes, you definitely should. The best way to show that you're paying attention is to tailor your resume to carefully match the job description. The same applies to the cover letter.
Should my resume include a career summary?
You can include a career summary and customize it to match the job listing. Mention the restaurant by name, talk about one or two of your greatest achievements, and explain how you'll apply your skills to excel at your new role.