you're enthusiastic, adaptable, and ready to break into the childcare field! At an entry level, you'll probably be helping out with kids' basic needs like healthy snacks, naps in between scheduled activities, and diaper changes for the little ones.
But how do you organize your resume just as skillfully? What kinds of experiences from other jobs can you tie in with childcare?
Don't worry: We're here with three entry-level child care resume examples to help you get started. Don't forget to read our handy resume tips, too!
---
Entry-Level Child Care Resume
---
Modern Entry-Level Child Care Resume
---
Professional Entry-Level Child Care Resume
Related resume examples
---
What Matters Most: Your Skills & Job Experience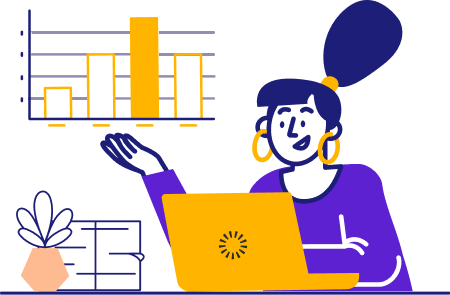 You'll call upon a vast array of abilities as an entry-level child care provider, and most will be soft skills. But even when you're focusing on soft skills, you'll want to present them technically.
So, what does that mean? Well, survey your strengths analytically and pick out whichever ones apply most clearly to childcare (like snack preparation or patience).
Make sure your skills are worded in a highly specific manner, too. Don't just say "communication" if you mean "conflict resolution" or "classroom management".
9 most popular entry-level child care skills
Care Planning
Conflict Resolution
Activity Preparation
Snack Preparation
Classroom Management
Patience
Adaptability
Teamwork
Compassion
Sample entry-level child care work experience bullet points
Those skills are awesome—what's next? Recruiters want some snapshots of what you've done with your impressive skill set! Have you done any work with children in the past? If not, what are some overlapping experiences that call upon similar skills?
As you pursue that entry-level childcare job, get creative about linking experiences that might, at first, seem unrelated. Think of how customer service in fast food requires lots of active listening and patience, just like child care does. Remember that your positive attitude in a retail setting could also be utilized during kids' activities.
And measure your impact! Provide quantifiable data like satisfaction ratings and success percentages to show that your qualifications are solid.
Here are some good examples:
Created displays based on market trends, increasing likelihood of returning customers by 46%
Exceeded average order size targets by 8% by giving customers personalized recommendations based on unique needs
Oversaw transactions to ensure accuracy, creating a streamlined sign-up process that increased customer loyalty by 11%
Maintained a friendly, customer-oriented attitude, receiving 97% positive reviews on customer satisfaction surveys
Top 5 Tips for Your Entry-Level Child Care Resume
Context is everything!

When applying for an entry-level role, it can be tricky to mix-and-match previous job experiences and form a cohesive experience section that relates to childcare. As you saw from our examples, you can find accomplishments that work—just add some context so that their relevance is clearer.

Keep it short

Your entry-level child care resume should only be one page long, since recruiters spend only a few seconds on average during their first read-through. You don't need to fill the page, either, if you're struggling to find lots of relevant experience.

Try an objective

Since you're probably just starting out in the childcare field, your resume might look way nicer with an objective statement! Use this opportunity to introduce yourself with your best traits and fresh tidbits of info on why you're qualified to help improve children's lives.

References are great!

If you're applying for an entry-level role, another great tip is to get people you've worked with before to back up your qualifications. A professional recommendation letter can boost your credibility and help bridge the gap between your job history and your new future in child care!

Organize your info

Use your favorite resume template to lay out each section of your personal information deliberately. Make sure your best stories about boosting engagement and furthering children's milestones take center stage!
Do I have to fill my entire resume page?
Not at all! You don't want it to seem sparse, but you want to allow your awesome childcare skills and strong history of problem-solving to take center stage.
What about my cover letter?
While you can use a cover letter to catch any "overflow" points that don't fit on your resume, you can also use it to bulk up your qualifying info. Give some details about how your previous retail or help-desk job prepared you to excel in an entry-level child care role!
How much education do I include?
Include your highest level of education, whether that's your high school diploma or your degree in special education. If you have other relevant degrees or independent certifications, include those too