On top of providing the basics like hygiene guidance, nap times, and healthy meals, you also help introduce creative pastimes. You're there to ensure that no one misses out on that day's enriching craft or group activity!
Does your resume template cover your requirements so you don't leave out any key information? And how should your resume look when you're all done?
No sweat! We've helped plenty of professionals like you before, so you can rely on our three child care worker resume examples for a solid starting point.
---
Child Care Worker Resume
---
Clean Child Care Worker Resume
---
Modern Child Care Worker Resume
Related resume examples
---
What Matters Most: Your Skills & Experience Sections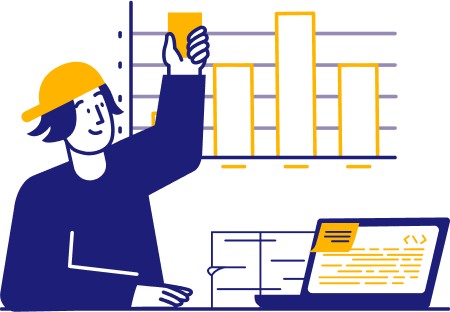 How do you foster an encouraging learning environment for kids while they participate in creative projects? What's your go-to tactic for helping shy children open up and learn in group sessions? Recruiters want to know what your key skills are!
Make sure any skill you include is clearly related to childcare, and avoid the more generic skills that could apply to just any profession. In other words, go for stuff like "nutrition" or "game planning" over something like "organization" when possible.
Remember to be specific when you list your skills, too: Don't just say "communication" if you mean "active listening" or "de-escalation"!
9 best child care worker skills
Guided Crafts
Group Activities
Active Listening
Patience
Conflict Resolution
Nutrition
Flexible Care
Scheduling
Detail-Oriented
Sample child care worker work experience bullet points
Now that you've shared that impressive lineup of skills, it's time to reveal how you've created success with your abilities. How have you leveraged afternoon activities to help children boost their grades or improve their social skills?
Even if a previous part of your work experience isn't directly related to childcare, you can still tie it in by referencing skills that overlap (think of things like attention to detail or patience). Just think "How does this make me a better child care worker?"
And add metrics to your bullet points whenever possible! Quantifiable data is necessary for credibility, and recruiters want to see numbers like budget savings, improved reviews, and elevated success percentages.
Check out some samples:
Taught personal hygiene skills, reducing the instance of seasonal cold and flu illnesses by 38%
Produced error-free yearly reports, identifying opportunities for $310K in potential budget savings
Identified children's strengths and weaknesses, involving parents and improving parent trust by 44%
Promoted a stress-free learning environment to help children transition from home to daycare, earning a personal rating of 5 stars
Top 5 Tips for Your Child Care Worker Resume
Metrics are a major thing!

It really is important to quantify what you've accomplished. Recruiters will take your abilities much more seriously when they can see the money you've saved through after-school programs, or the great ratings you've achieved.

Keep it brief

Streamline each bullet point as you write so that you're providing only the most valuable information for recruiters to skim. What did you do to enrich children's lives? How did you do it, and why? What were the results?

Showcase diversity

You'll be guiding diverse children from all kinds of backgrounds as a child care worker, so strive to include a wide variety of examples in your experience section. Use context to show that you're able to assist all types of individuals as they grow and learn!

Spruce up your metrics

Context is also a great way to mix things up a bit if you have a handful of similar metrics (like several satisfaction percentages). Mentioning the activities or programs that elevated those metrics will make them way more interesting.

Save some material for your cover letter

You probably have tons of great stories about how you assisted families and children through your compassionate, creative approach to childcare. Save a few of your better points for a powerful cover letter that will set off your whole application package!
What template should I pick?
That all depends on your professional background! If your skills, education, and any additional certifications happen to look amazing, choose a resume template with a side column. If your experiences really steal the show when they span the whole page, let them!
Which extra certifications are good?
CPR, First Aid, and Special Education certifications are all great to include in your child care worker resume. Let recruiters know that you've gone beyond the basics!
Are there any bad metrics?
Well, sort of: You want your metrics to bolster a final statement of your positive impact. If you have a free-floating number of children or projects you worked with, ask yourself "how does this measure the results of what I did?"