You provide much-needed help for busy parents and guardians, ensuring that their children are safe and well occupied under your care. Whether you work at a facility or in a family home, you guarantee close supervision, healthy snacks, and enriching activities for kids.
But are you using an enriched resume template capable of showing how adept you are at thinking on your feet and maintaining an optimal childcare environment?
We'll get this taken care of in no time! Check out our three childcare provider resume examples and time-tested tidbits of advice to get started.
---
Childcare Provider Resume
---
Modern Childcare Provider Resume
---
Professional Childcare Provider Resume
Related resume examples
---
What Matters Most: Your Skills & Professional Experience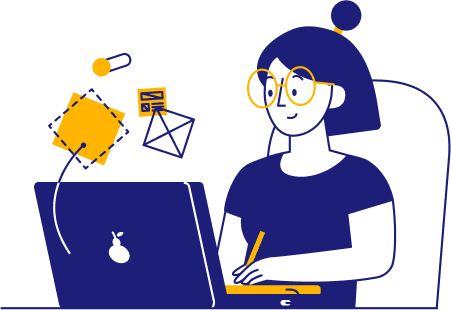 It takes a wide variety of skills to stay on top of each child's (or group of children's) daily schedule, ensuring their wellness and success while their guardians are away. Show recruiters how well-equipped you are to handle curve balls by featuring a variety of skills related to childcare.
That means saying "instructional abilities" or "persistence" instead of just "people skills". Make sure each skill you include clearly ties in with childcare instead of listing anything vague.
In fact, be as specific as you can about your skills in general: Instead of saying you're good at communication, state how you're good at age-appropriate communication.
Here are some quick samples:
9 best childcare provider skills
Patience
Activity Planning
Active Listening
Instructional Abilities
Compassion
Time Management
Food Prep
Homework Help
Multitasking
Sample childcare provider work experience bullet points
Great start! Now it's time to transition to showing recruiters how you've used your impressive skill set to create a childcare environment that fosters fun, safety, and good development.
How did you use your active listening skills to better understand the need for activity adjustments? What did you do to ensure a clean and hygienic setting to keep everyone as healthy as possible?
Don't forget numbers to go with those! Recruiters want metrics of your success: Quantifiable data like success percentages and personal feedback ratings add greatly to your credibility.
Check out these samples:
Instructed toddlers on personal hygiene, reducing the instance of infectious disease transmission by 41%
Managed 83% of household duties, including vacuuming, dusting, grocery shopping, stocking supplies, and washing dishes, earning a personal feedback rating of 4.9/5 stars
Developed social skills with group games such as team Pictionary and emotional bingo, building confidence and reducing the instance of bullying by 54%
Designed unique activity schedules each day, including 30 minutes of storytime and 1-2 hours naps, achieving a return rate of 89%
Top 5 Tips for Your Childcare Provider Resume
Rally those references!

If you have anyone from your history in childcare who's willing to write you a professional letter of recommendation, take them up on it! When other families vouch for you, you seem way more desirable as a childcare provider.

Look for overlapping experiences

If your previous job roles were primarily unrelated to childcare, look for any overlapping areas where you gained skills you'll utilize in your new job. Think about the de-escalation skills you gained from a retail job, or the patience and activity planning from your teaching role.

Highlight any unusual cases

If you supervised and planned activities for special needs children or collaborated with a private tutor to help kids with learning disabilities surpass key milestones, say so! You'll be a much more desirable candidate if your experience is well-rounded.

The cover letter is your friend

Childcare provision is bound to leave you with countless stories to tell! Unfortunately, only a handful of your best ones can fit on your resume: But the good news is that your other favorites can make for a fresh, engaging cover letter!

Don't get too zany

You might be in the groove of making sure each activity you present is colorful and kid-friendly, but check yourself when you polish up your resume! You're creating your resume for recruiters, not children, so keep colors tasteful, and only use super-readable fonts.
Do I need any certifications?
You don't necessarily need them—but if you're certified in CPR, First Aid, or Inclusive Education, make sure you say so!
How do I customize?
Circle back to the job description and analyze how well you align with each individual set of needs, just like you would with different students! Don't focus solely on private settings if you're applying to a facility where you'll be working with groups of children.
Do I need to include my education?
Yes, you should always include your education level on your childcare provider resume. Many people excel in this role with a high school diploma, but you'll definitely want to highlight a degree in early childhood development if you have one!