Preparing food and specialty beverages requires a keen eye for detail. You know you'll excel at that by getting orders brewed, packed, and served within specifications to create an excellent customer experience.
Have you included the right mix of top skills on your resume to land a job as a barista?
Applying for entry-level food and beverage service positions can be tricky when you don't have much experience. We're here to help with our entry-level barista resume examples that have helped plenty of applicants land a job in 2023.
---
Entry-Level Barista Resume
---
Clean Entry-Level Barista Resume
---
Modern Entry-Level Barista Resume
Related resume examples
---
What Matters Most: Your Entry-Level Barista Skills & Work Experience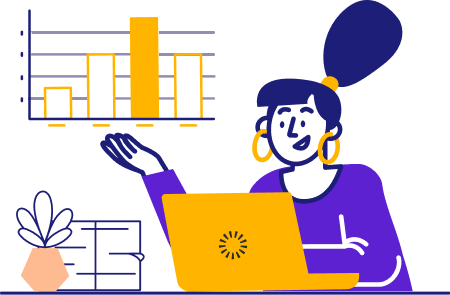 Food safety and brewing efficiency require a lot of skill. That said, what do you list here when you haven't worked as a barista before?
Start by looking at the job description and consider how you can tailor skills from previous experiences to the position's needs. For instance, if you've provided customer service in other retail industries, that would be great to include. 
Otherwise, you can take skills like following a schedule in school extracurricular activities or receiving good grades on class presentations and apply them here.
Here are some of the top entry-level barista skills for your resume. 
9 top entry-level barista skills
Cash Management
Customer Service
Coffee Knowledge
Teamwork
Basic Math
Food & Beverage Prep
Inventory
Sanitization
POS Systems
Sample entry-level barista work experience bullet points
Entry-level barista applicants may also struggle with listing relevant work experience when they haven't worked much.  
While this section is commonly for work experience, you can actually fill up the bulk of your resume with lots of experiences like education, hobbies & interests, and volunteer work. For instance, volunteering at a food pantry still shows great food handling and customer service skills. 
Additionally, try to include as many numbers as possible to emphasize the impact of your achievements, like customer satisfaction scores or efficiency.
Here are a few samples:
Worked with a team in the food club following exact recipes to prepare baked goods and finished 2nd in a regional competition.
Volunteered at a nursing home, helping transport patients to rec rooms and answering any questions to achieve 98% positive satisfaction scores.
Managed cash and POS systems to accurately complete transactions as a grocery store cashier with no cash drawer shortages for 2 years.
Entered product inventory information in Microsoft Excel, diligently paying attention to serial numbers and descriptions to ensure 99% accuracy.
Top 5 Tips for Your Entry-Level Barista Resume
Consider an objective

Candidates without much experience can benefit from presenting their most relevant abilities right away. For example, you could write a couple of sentences about how you're a caring professional with two years of customer service experience who is ready to apply those abilities as a barista.

Keep it organized

Baristas need to manage order information efficiently and stay organized. You can start things off right by submitting an organized resume that has clear headers, bullet points with data, and easily readable fonts.

Aim for one-sentence examples

Your examples about how you achieved great customer satisfaction scores or performed tasks efficiently don't have to be super long. Just saying you provided friendly service with 97% positive satisfaction rates goes a long way.

A hobbies/interests section can help

Non-traditional work experiences like volunteer work or tasks you completed as a part of a school club can be great on entry-level resumes. For example, participating in a school sport can show how you thrive in a team environment, which will be crucial as a barista. 

Proofread thoroughly

Hiring managers will be impressed by an accurate and grammatically correct resume. It'll help show your ability to get orders right and clearly process information from the start.
How long should my entry-level barista resume be?
Aim for a one-page resume, with relevant information to your customer service and food prep abilities. If you're struggling to fill up an entire page, use hobbies & interests, school experiences, or an objective to add more details. 
How do I format my entry-level barista resume?
Reverse chronological formatting will be best when your experience is limited. It'll put your most recent and relevant abilities to aspects like cash management and timely service at the top to catch a hiring manager's attention. 
Should I submit a cover letter if the company states it's optional?
You should still submit a cover letter to showcase your interest in the position and how your skills fit in. Your cover letter can be a great way to show how you connect with the company, such as your passion for coffee, tea, or bakery-related products or how you'll create a great customer experience.