Always ready to brew delicious coffee and exchange a few pleasantries, you're the exact person customers hope to see on a rainy morning. Your knowledge of various coffee-making techniques and unique blend of customer service abilities contribute to the coffee shop's overall success.
While you can whip up a mean latte in record time, figuring out which resume template to use and what to include on your resume can be a challenge—but it's a challenge you need to overcome to score your next job.
That's what we're here for. Our coffee shop resume examples and resume tips helped countless baristas and food service industry workers level up their careers—here's how you can do the same with yours.
---
Coffee Shop Resume
---
Modern Coffee Shop Resume
---
Professional Coffee Shop Resume
Related resume examples
---
What Matters Most: Your Coffee-Making Skills & Customer Service Experience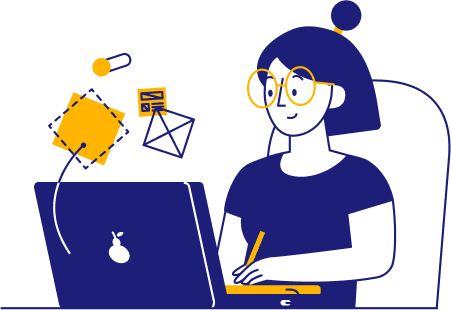 You've got a diverse skill set that ranges from meticulous cash handling to maintaining the perfect temperature for milk steaming. Whether you're helping customers or preparing new drinks, you're all set to perform the job to a high standard.
In this part of your resume, get specific about the exact skills that make you the best candidate for the job. Instead of simply saying that you know how to brew coffee, try to think about the techniques you're familiar with, such as espresso pulling or latte art.
Additionally, include your knowledge of point-of-sale (POS) systems, sanitation procedures, and even food prep for some of those yummy breakfasts coffee shops tend to serve.
9 best coffee shop skills
Coffee Grinding
Cash Handling
Inventory Management
Sanitation
Order Processing
French Press
Square POS
Latte Art
Customer Service
Sample coffee shop work experience bullet points
Whether you're new to the job or a seasoned coffee aficionado, your work experience bullet points are there to make your past accomplishments shine. That's why it's crucial to think of the bigger achievements rather than your daily work.
For example, you could say that you served coffee and tea, but a more impressive (and still true to reality) way to put it is to say that you "served 200+ customers per day, preparing coffee, tea, and breakfasts, totaling up to $2,000 in daily sales."
Another tip is to make sure that this section ties in with the skills you listed above. For instance, if you're good at espresso pulling, talk about how that led to increasing espresso sales.
Lastly, make sure to add some metrics to really express your impact. Numbers make everything a lot more tangible, and that brings you one step closer to getting hired.
Here's how to do this in your own resume:
Recorded orders, processed transactions, and served beverages and breakfast items to more than 120 dine-in guests per shift
Implemented a new inventory management system using MarketMan, reducing supply shortages by 34%
Increased sales of pastries and other bakery items by 13% over 3 months by utilizing various upselling techniques
Successfully maintained a 4.5/5 rating on online ordering platforms like UberEats and DoorDash by ensuring timely and accurate orders
Top 5 Tips for Your Coffee Shop Resume
Show your passion for coffee

There are countless ways to prepare coffee, and the more of them you're familiar with, the better. Create a mouth-watering resume by including in-depth mentions of these techniques, such as coffee cupping, bean grinding, milk steaming, or Chemex.

Include relevant certifications

You likely won't need any specific certifications, but they're great to include if you have them. This includes Barista Guild Levels 1-3, Q Grader, or SCA certs. In addition, if a food handler's license is necessary in your area, make sure to add it in too.

Never re-use your resume
Emphasize your knowledge of sanitation

As a coffee shop worker, you might be expected to clean the area and the tools on a daily basis. Showcase your knowledge of proper handwashing, food safety regulations, and proper waste disposal to express that sanitation is important to you.

Express your customer-centric mindset

Dealing with people isn't always easy, so show off those personal skills. Talk about resolving conflicts, successfully increasing sales, or offering personalized menu recommendations.
What to do if I have no previous work experience?
That's okay—many coffee shop workers start straight out of school or during college. You can talk about school projects you participated in to highlight your ability to work in a team, as well as volunteer work, or part-time jobs such as babysitting.
Should I include my hobbies?
It can be a good idea if your resume is looking a little empty. Try to keep them relevant—coffee and tea-brewing are obvious choices, but even attending concerts shows that you're no stranger to being around people.
Do I need to write a cover letter?
Many coffee shops won't ask you for one, but it's best to include a cover letter. Use it to emphasize your excitement at joining that particular company and elaborate on your customer service abilities.