Managing business expenses is an ongoing task in need of dependable workers. You handle it with ease by reviewing purchase orders, managing account balances, and reconciling discrepancies efficiently.
Have you properly accounted for the skills on your resume as you start your career?
Our entry-level accounts payable resume examples have helped many in your position land their ideal jobs. They can act as effective resume templates to showcase your top skills in 2023.
---
Entry-Level Accounts Payable Resume
---
Modern Entry-Level Accounts Payable Resume
---
Professional Entry-Level Accounts Payable Resume
Related resume examples
---
What Matters Most: Your Entry-Level Accounts Payable Skills & Work Experience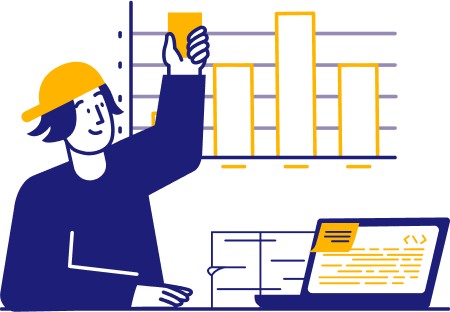 Financial positions always require responsible workers who can work accurately and efficiently. Therefore, choosing the right skills to list on your resume is an essential first step toward getting hired.
Even though you don't have much work experience in accounts payable, there are still plenty of skills you can list here. Think back to what you've learned in your accounting or bookkeeping courses. You probably covered a lot about reviewing invoices and general ledger data entry, which would be great to include.
You can also pull skills from your work experiences in other fields. Updating customer accounts, handling cash, or filing orders would also be applicable skills.
Here are some of the best entry-level accounts payable skills to list on your resume.
9 best entry-level accounts payable skills
Quickbooks
Microsoft Excel
General Ledger Entry
Cash Conversions
Vendor Invoices
Purchase Orders
Payroll
ACH
Reconciliations
Sample entry-level accounts payable work experience bullet points
Companies will want to see examples of performance in past positions before putting you in charge of their finances.
This can feel daunting for candidates who don't have on-the-job accounts payable experience. However, you still have experiences you can pull from to list relevant examples.
Did you complete a class project analyzing general ledgers where you received a high grade? Then that would be an excellent example to include.
Here are a few samples:
Answered 30-50 calls daily, answering customer questions in a friendly way and inputting account information with 98% accuracy for 2 years.
Entered monthly purchase data into Excel from over 90 accounts with 99% accuracy.
Completed a class project analyzing end-of-year tax implications from expense report data in Quickbooks, receiving a 97% overall grade.
Set up an Excel spreadsheet to maintain the in-store petty cash fund, increasing accuracy and efficiency by 67%.
Top 5 Tips for Your Entry-Level Accounts Payable Resume
Always proofread

Just like you wouldn't want to be short on your payment to vendors, you wouldn't want to submit an inaccurate resume full of grammatical errors for an accounts payable position. Your accuracy will be paramount, so hiring managers will look for it from the start.

Use an organized template

Think about how you would organize expense reports. They would likely have clear headings and defined sections for all the information. You should arrange your resume with the same care so hiring managers can locate your top skills like ACH and reconciliations.

Reverse chronological formatting is best

You've likely gained a lot of skills over time through your accounting education and new abilities in Quickbooks. Therefore, listing your most recent experiences first will help put your most relevant skills at the forefront so you stand out as an accounts payable candidate.

One page is an optimal length

A one-page resume gives hiring managers enough information to know you have the right accounts payable skills. If you're struggling with what to include, consider what you achieved at school, volunteer work, or relevant hobbies like being on your school's math team.

Use action words

Action words like "recorded" and "completed" make your listed experiences more impactful. For instance, you could say you "recorded account data from over 100 customer orders per day with 98% accuracy."
What if I've never worked in a financial position before?
You can still find relevant experiences to include from work in other industries, education, or hobbies & interests. For instance, if you were on the wait staff at a restaurant, you could mention how you took 30 customer orders per day with 99% accuracy.        
Should I include a resume objective?  
A resume objective will be a good idea for entry-level accounts payable candidates who don't have much experience. You could write a few sentences about how you're an enthusiastic professional ready to get into a financial position and apply your two years of accurate cash-handling experience.      
Should I list my hobbies/interests?
Accounts payable applicants who don't have much experience would benefit from including applicable hobbies & interests. For instance, if you were a member of school clubs like FBLA or the Young Investors Society, that could help show your passion for business and finance.