Businesses have several financial processes that must be managed, and staying on top of payments is one of the most essential. You easily keep track of everything by overseeing tax processes, organizing expenditures, and ensuring the team works together effectively.
Now it's time to organize your resume as you prepare to grow your career.
Applying to a management position can feel like a tough task having to organize all the skills you'll need. We're here to help with our accounts payable manager resume examples that are proven to be effective in today's job market.
---
Accounts Payable Manager Resume
---
Formal Accounts Payable Manager Resume
---
Elegant Accounts Payable Manager Resume
Related resume examples
---
What Matters Most: Your Accounts Payable Manager Skills & Work Experience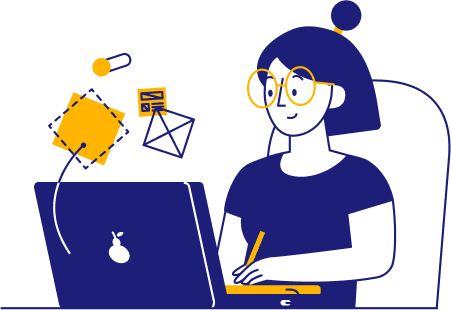 Accounts payable managers need a well-versed skill set to organize employee efforts while staying on top of technical financial tasks. Companies will want to see you can handle both effectively.
With so many skills needed, you're probably wondering where to start when selecting 6 to 10 key abilities for your resume. Looking at the job description and tailoring it to the company's needs is a good idea. For instance, if they need help with reconciliations, your abilities to analyze general ledgers in Quickbooks would be a great skill to list.
Here are some popular accounts payable manager skills in 2023.
9 popular accounts payable manager skills
Account Reconciliation
General Ledger Analysis
Auditing
Vendor Management
Microsoft Office
ACH Systems
Quickbooks
Team Leadership
Tax Processes
Sample accounts payable manager work experience bullet points
Before hiring you, businesses will want to see examples of how you lead a team and perform tasks successfully.
Merging leadership and technical skills in examples can work well for management applicants. For instance, how you led a 10-person team in a compliance audit that identified five crucial errors in the general ledger and fixed them.
Also, note that not every hiring manager will be as familiar with detailed accounts payable processes as you are. Keeping your examples simple will help ensure your impact is clear, such as discussing metrics like efficiency or money saved that every business professional knows.
Here are a few samples:
Created a new monthly audit system that saved $56,000 in the first year by catching recording errors before they caused issues.
Used ACH systems to make 99% of vendor payments on time and maintain good standing and credit ratings.
Negotiated 7 new purchasing contracts with vendors while maintaining good relationships and coming in at $5,600 under budget.
Led a 12-person team organizing tax information in Quickbooks and Excel spreadsheets to ensure 56% more efficient processing when tax season started.
Top 5 Tips for Your Accounts Payable Manager Resume
Use a numerical impact

Each example you list should include a measure of the impact you had. These could be metrics like the percentage of on-time payments, record-keeping accuracy, or vendor satisfaction scores.

Use proper formatting

Accounts payable managers should use reverse-chronological formatting. It puts your most recent experiences first, which will be the most relevant to your current skills in aspects like ACH systems and reconciliation since you've grown your skills over time.

Emphasize leadership and technical ability

As a manager, you'll need to be skilled in tasks like general ledger analysis and lead your team in performing them. Your examples should emphasize both, such as how you verified all payment requests and ensured your eight-person team sent vendor payments out on time each month.

Use action words

Managers are supposed to take action and ensure everything runs smoothly. Therefore, using action words like "analyzed" and "reported" in your examples is fitting to show your impact. For instance, you could say you "analyzed 117 account records to ensure federal tax compliance."

Always proofread before submitting

Just like you wouldn't want to give your team the wrong set of account data, you don't want your resume to be inaccurate or full of spelling mistakes. Proofread thoroughly to start off on the right foot with hiring managers.
What if I haven't held a management position before?
Aim to find some creative examples that display leadership skills. For instance, you could explain how you led a six-person team on an account reconciliation project. Also, showing you're an accounts payable expert with skills like auditing or tax processes can show how you'll be effective in the position.       
What do I put in my accounts payable management cover letter?
Your cover letter should connect with hiring managers and explain more details about your skills. For example, you could explain why you want to work for the company or how you work with vendors to maintain great relationships. 
How long should my resume be?
Aim for a resume that is one page in length. Everything should be concise and relevant to the position's primary needs, like team leadership and general ledger analysis.