You're organized and passionate about finance. Your skills in processing, recording, and verifying payments make you excellent at helping business processes continue running smoothly.
Does your resume show you're the detail-oriented financial professional businesses need?
Narrowing in on the right skills to include on your resume for financial positions can feel confusing. We've done the research for you to create accounts payable clerk resume examples that are proven to be effective in 2023 that you can use as resume templates for success.
---
Accounts Payable Clerk Resume
---
Clean Accounts Payable Clerk Resume
---
Modern Accounts Payable Clerk Resume
Related resume examples
---
What Matters Most: Your Accounts Payable Clerk Skills & Work Experience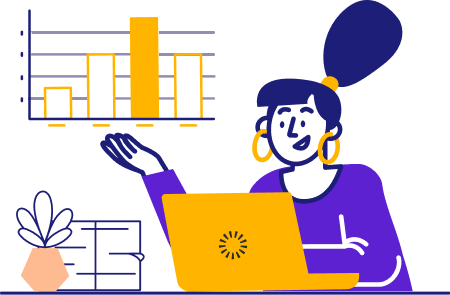 Your work involves several technical skills with everything from compliance to payroll management. So which ones are best to include?
An excellent place to start is the job description. Most companies will tell you what you'll be doing on the job, so tailoring your listed skills to their needs is a good idea. For instance, if the company needs help with invoice management, your skills in reconciling and verifying invoices would be ideal to include.
Here are some of the most in-demand accounts payable clerk skills in 2023.
9 most popular accounts payable clerk skills
Budget Management
Vendor Relations
SAP Concur
Quality Assurance
Quickbooks
SLA Fulfillments
ACH Systems
Reconciliations
Tax Compliance
Sample accounts payable clerk work experience bullet points
Managing expenses and budgets accurately and efficiently can make or break the success of a business. Therefore, you'll need examples of previous success to showcase that you're right for the job.
Examples that use numbers perform best because they allow hiring managers to better understand the impact you had. Metrics in efficiency, accuracy, or reduction in compliance errors can all be excellent options to include here.
Additionally, financial hiring managers don't spend much time on each resume. Therefore, keeping your examples to a short sentence will help your top skills like SLA fulfillment stand out.
Here are a few samples:
Acted as the primary vendor point of contact, providing friendly service, accurate record keeping, and on-time payments to boost satisfaction scores by 72%.
Applied proper sales tax and federal compliance procedures while entering information in general ledgers to reduce compliance errors by 87%.
Oversaw the administration of ACH payments, leading to 99% on-time payments to vendors for 5 years.
Used SAP Concur for invoice batching to process records and payments 75% more efficiently.
Top 5 Tips for Your Accounts Payable Clerk Resume
Technical skills are essential

Hiring managers will want to know you have a wide array of technical skills to manage the accounts payable books effectively. Therefore, focusing on crucial aspects like quality assurance or compliance will be essential to stand out as a candidate.

Use reverse chronological formatting

You're continually growing and evolving your skills in software like SAP Concur and budget management. Listing your most recent experiences first will help hiring managers locate your most current abilities that will make you successful in the position.

Emphasize measurable data

You know better than anyone that data is the key to business success. Each example you list should have measurable data points, like how you identified five areas of payroll expenses where the company could save money, reducing costs by 44%.

Proofread thoroughly

When every sales tax calculation and invoice processed matters for company-wide compliance, hiring managers will look for signs that you handle tasks accurately. Make the best first impression by submitting a resume free of grammatical errors.

Limit your resume to one page

A single-page resume will ensure everything you include is the most relevant to the position's needs. Try narrowing in on the key requirements to help reduce your resume's length. For instance, if the company uses Quickbooks, it would be ideal to focus your skills on tasks it's used for, like payroll and reconciliations.
Should accounts payable clerks use an objective?
Those with less experience in accounts payable roles would benefit from using a resume objective. You could list a few sentences about how you're a motivated professional with three years of experience using ACH systems to process payments with 99% accuracy and timeliness.        
Should accounts payable clerks include education?
Your education will be essential to show you have the fundamental skills to manage compliance and understand general ledgers. Therefore, you should list your associate's or bachelor's degree in accounting, finance, or related fields.        
What do I put in my accounts payable clerk cover letter?
A successful accounts payable clerk cover letter will fill in gaps in your resume or act as an additional resource to help you stand out as a candidate. You could write about your passion for the company's mission, what got you into finance, or how you use strategies to ensure compliance.