You foster impeccable grammar, spelling, writing development, and reading comprehension among your students, readily answering questions and grading assignments clearly. You also consider different students' individual needs while developing your teaching plans to ensure that everyone's set up for success.
Now, what to do about that resume? You may be wondering what you should include and how it should look after you've proofread it to a T.
Don't worry about it—we've done this before! After years of experience, we've compiled some useful advice and five English teacher resume templates to help you get started!
---
English Teacher Resume
---
English Teacher 2 Resume
---
English Teacher 3 Resume
---
English Teacher 4 Resume
---
English Teacher 5 Resume
Related resume examples
---
What Matters Most: Your Skills & Job Experience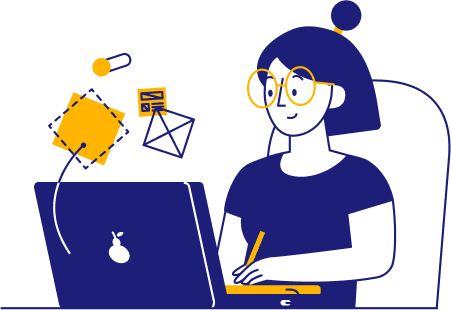 Skills are where it's at for just about anyone in a teaching profession, but you'll want to be especially selective about your skills list as an English teacher! While you should definitely touch upon some of the programs you use, emphasize how you handle the classroom.
Soft skills should still be broken down into technical, specific abilities: What do you use your communication skills for? How do you interact with students to help them learn better?
Get really specific here. Your skills should be highly relevant to your English class subject matter when possible, but definitely relate closely to your overall role as a teacher.
Here are some examples:
9 most popular English teacher skills
Classroom Management
Test Prep
Patience
Dedication
Flexibility
Curriculum Planning
English Mastery
MS Word
Problem-solving
Sample English teacher work experience bullet points
Your work experience section is a great place to expand upon those skills and show that you really know how to handle them. How do you utilize your flexibility to tailor your curriculum to individual students? How have you increased student engagement?
These examples of MS Suite and curriculum planning excellence need to be specific as well—and backed up with quantifiable metrics. Numerical data will show that you're serious and give recruiters a better idea of your positive impact.
Metrics can take various forms, including retention rates, percentages, test score increases, and more. Here are some examples:
Improved students' passing rates on the statewide annual English exam by 12%
Utilized cutting-edge educational techniques to improve student attention and retention throughout class sessions by 19%
Crafted performance improvement plans for underperforming students in consultation with parents and administrative staff, boosting performance by 2 letter grades on average
Increased average AP English exam scores by 14% with a small after-school AP club
Designed and implemented successful lesson and overall curriculum plans that improved average final exam scores by 16%
Top 5 Tips gor Your English Teacher Resume
Pick the top template

Try out all our resume templates to see which ones present your content in the most appealing manner. If things look too crowded or too spaced out after you've "graded" and revised your content, a template change may be a simple fix!

For goodness' sake, proofread!

The stakes are extra high for English teachers when it comes to typos and spelling or grammar mistakes! You can list great skills and compelling examples, but it's imperative that you prevent any little details from slipping through the cracks.

Awards are nice, too

There's nothing wrong with briefly mentioning some key accomplishments from your own time as a student in your education section! (This is a good spot to add any supplementary courses or certifications, too.)

Diversify your metrics

Use context to showcase how adaptable you are: Providing a variety of examples from different situations and class settings can make each average grade boost look more impressive.

Keep your resume sleek

Go for fonts that are highly readable and clear so that recruiters can skim your qualifications easily. They don't have much time to spend on reading, so make sure they're able to soak in as much of your academic excellence as possible!
How long do I have?
Be concise! You only have one page of resume space to spotlight your qualifications. Any longer than a page, and recruiters are more likely to push your resume aside than read it.
Do I have to customize every time?
Well . . . yes. But it isn't so bad! Just re-read the job description and check for any keywords or standout phrasing like "teacher of the year" or "distance learning" to reflect in your resume. Tailor these to each new institution, and you're golden.
How can I show my personality?
The contextual examples you choose for your work history section tell a lot about you! You can use various classroom situations and curriculum-based initiatives to hone the angle you want to take with your resume and demonstrate your primary values.