You're a passionate teacher dedicated to providing specialized education to children facing a range of disabilities. Whether you work in a dedicated special education school or child care center, it's a challenging, yet ultimately rewarding job.
It takes a special set of skills to develop teaching plans suited to the wide range of students' learning needs and often requires working with psychologists, counselors, therapists, and others. Not sure how to translate all your skills and experience into an attention-grabbing resume? You're in the right place.
After years of helping special ed teachers land jobs, we're here to help you get your next interview with these three sample special education teacher resume templates and advice!
---
Special Education Teacher Resume
---
Clean Special Education Teacher Resume
---
Modern Special Education Teacher Resume
Related resume examples
---
What Matters Most: Skills & Work Experience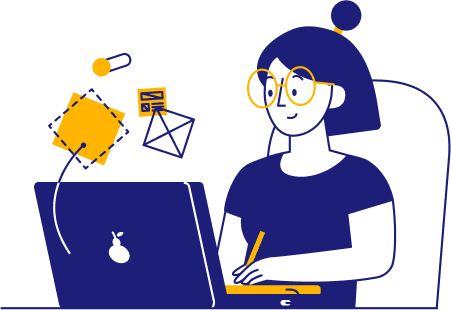 What'll make you stand out when applying for a special education teaching role are your skills. After all, recruiters and schools want to see that you have the experience necessary for the role.
A special education teacher requires a lot of soft skills, but it's best to provide a mix of more unique soft skills like behavioral analysis, and hard skills like Microsoft Office.
Other soft skills like verbal communication or empathy can be woven in your work experience. While they are crucial for a special education teacher to have, they take up valuable space on your resume. Stick to the ones that can help you stand out in your skills section!
9 most popular special education teacher skills
Autism awareness
Dyslexia awareness
Google Suite
IEPs
Crisis intervention
Case management
Psychology
CPR/First Aid
TEFL
Sample special education teacher work experience bullet points
Once you've cleared the skills section, you need to show your impact. It might sound tricky, but it's actually easier than you think!
What you want to do is show recruiters how your skills and expertise have helped bring about a positive benefit in the workplace. Basically, you want to answer this question: how did I make a difference?
You want to also use quantifiable metrics whenever possible, combined with action verbs to show ownership. By doing so, you'll stand out from most of the other special education teacher apps.
Here are some examples:
Taught reading, writing, and general language comprehension utilizing PAF (Preventing Academic Failure) to 20 students with dyslexia
Addressed systemic disciplinary problems together with teachers, school counselors, and administrators, reducing disciplinary incidents by 15%
Taught 17 students with emotional disabilities using inquiry-based teaching methods, increasing material comprehension by 45%
Dedicated an additional 4 hours per week to provide personalized, in-depth feedback on test grades, improving statewide exam scores by an average of 14%
Top 5 Tips for Your Special Education Teacher Resume
Show impact

This is worth mentioning again, trust us. You want to use your work experience to take ownership and show the kind of impact you provided throughout your career. It's the best way to bring your special ed teacher resume to life!

Include certifications

While you should always include the relevant Bachelor's degree and state-issued certification or license (if required), it's also a good idea to include other certifications, like first aid or CPR. This can further cement that you have well-rounded expertise and can help provide the winning edge.

More generic soft skills go in your work experience

It's generally expected that a special education teacher has experience in empathy or collaboration. Don't include those soft skills in your bullet point skills list. Instead, put ones that further show your unique expertise, like behavior redirection.

Keep it easy to read

Don't make your special education teaching resume a nightmare to get through. Like our example resumes, have lots of white space, a clean font, and simple text bullet points. Remember, a good first impression counts!

Keep it short, too

Your resume shouldn't be longer than a page. The more jobs you've had, the shorter your educational experience should be. If you're earlier on in your career, focus on projects or internships, but don't wax poetic and stretch it out. Save the rest for the interview!
How to Write a Special Education Teacher Resume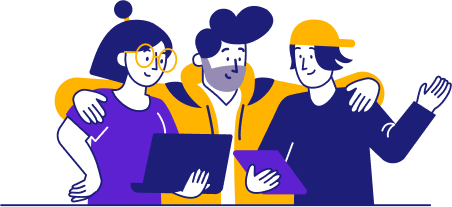 Put your most recent work first

Much like children themselves, the world of special needs education is ever-changing, so make sure to put your most recent work experience first when you fill out your resume. Using the reverse-chronological format lets you discuss the methods you use in your daily work and show potential employers the kind of childcare and education you're best prepared to provide.

Think of a thoughtful career objective or summary

Whether you're a new teacher or you've got a career that spans many years, using an objective or summary can be a useful tool. For a summary statement, mention a couple of your key skills that align with the job description and a career-defining achievement in special education. In an objective, focus on how you want to grow as an educator and how you can apply your natural abilities to help children with special needs thrive. Pro tip: In both cases, always mention the school you want to work for by name.

Share the biggest wins of your students

Nothing tells a story as well as your greatest achievements, and those will often be centered around the development of your students. Instead of describing your daily tasks, focus on these accomplishments. Mention how your individualized lesson plans helped students grow and how you've worked hard to accommodate various disabilities in the classroom.

Add metrics to emphasize your impact

It's one thing to say that you've worked with kids, but when you say that you "Taught 8 special education students using inquiry-based teaching methods, increasing material comprehension by 46%," the impact of your work becomes so much clearer. Talk about how many students you've had in your classrooms, the disabilities you specialize in, and the educational growth you were able to assist with

Include extra credentials

Make sure to choose a resume template that gives you the space to add extra certifications. These credentials will go a long way in expressing the breadth of your experience. Display your mandatory State Teaching Certification in Special Education, but also extra certificates like the BCBA, ABA, or the ATP.
Should I customize my resume for each special education teacher job?
Yes you should! This doesn't have to be a lot, but make sure that you reference any hard or soft skills in your resume that the description asks for. If there's a relevant task or project that aligns with what they're looking for, make sure to highlight it. That's all!
Do I need a career objective or summary?
If you've been a special ed teacher for more than a few years, you can include a brief summary highlighting your unique expertise. If you're earlier on in your career, you can include a short objective. In both cases, only do it if it's 100 percent customized to the position and adds value. For example, consider mentioning how you see yourself fitting in at that specific school/care center and what your experience would bring. Otherwise, skip it!
My resume is less than a page. Is that okay?
Absolutely! No need to sweat it. If you've showcased your impact, included your contact info, and added your skills, you should be good to go. Don't add fluff to pad your word count.