Human history, society, geography, and how they all interact: As a social science teacher, you cover all this ground and more. You prepare lessons, grade assignments, adapt to your students' needs, and answer questions.
But you might have questions of your own about your resume. How long should it be? What do you include to highlight your balanced skill set?
I've been helping people with teaching resumes for years, and now I'm here to help you. Take inspiration from these 3 resume examples and handy advice!
---
Social Science Teacher Resume
---
Clean Social Science Teacher Resume
---
Modern Social Science Teacher Resume
Related resume examples
---
What Matters Most: Your Skills Section & Work Experience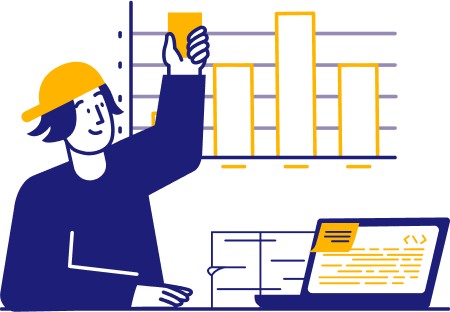 Your skills as a social science teacher are crucial when it comes to impressing recruiters–after all, they need to know what your personal "toolbox" looks like! Make sure you spotlight your best skills and keep everything highly relevant to your profession.
Don't be vague! If you're great with people, pick key phrases to tell how. Are you a pro at classroom management? Are you amazing at answering questions?
Be specific whenever you can, including particular areas of study or supplemental software you use.
For example:
9 Most Popular Social Science Teacher Skills
Student Support
Curriculum Planning
Classroom Management
MS Office
Test Prep
World History
Political Science
Geography
Critical Thinking
Sample Social Science Teacher Work Experience Bullet Points
So, those skills are looking great–but what can you do with them? Recruiters want to see examples of how you've leveraged your abilities for the betterment of your institution so that they have an idea of what you can accomplish in your next role.
Provide examples as specific as your skill points with a bit of backstory to show that you know your stuff. How did you boost test scores and student engagement?
Oh, and make sure you conclude those little tidbits of info with supporting data! Use quantifiable metrics to show the impact you had to dramatically increase your credibility:
Crafted progress plans alongside conducting 1:1 progress review sessions, increasing student engagement by 14% and average test scores by 23%
Implemented subject-specific multi-sensory activities for each lesson, increasing student engagement by 47%
Collaborated with a team of 6 other teachers to create a grading workshop, increasing grading efficiency by 26%
Created take-home packets with additional resources for each lesson, improving quiz scores by 53%
Top 5 Tips For Your Social Science Teacher Resume
Nix the free-floating metrics

Many people are tempted to include random numbers of things as experience metrics, such as team sizes or student headcounts. But avoid these in favor of stronger metrics, like percentages, unless they provide valuable context.

Speaking of context . . .

Switching up the "why" of your experience points can help add a whole new layer of intrigue to your past achievements. If you feel like you're just repeating one grade percentage after another, add details like subject matter or customized lesson plans.

Try to stay concise

It can be tough to pack all the amazing things you've done for your students into a concise bullet point. But it's worth the effort! You want to demonstrate that you can deliver information efficiently.

Don't go crazy with colors

I know–it can be tempting to bring a bit of that fun classroom personality into your resume. And there's nothing wrong with that! But if you express yourself through color, keep it minimal so that your resume stays readable and professional.

Check the job description for tone

Take a look at the original job description to get a feel for the type of work environment you're applying to be a part of. How tight-laced versus casual is the school setting? Make sure the tone of your resume matches!
Any certifications?
Yes, it's a great idea to include any teaching certs you have! Putting them near your education and skills is a good move, too.
Do I need a cover letter?
It couldn't hurt! Since your profession is all about success stories for your students and families, a cover letter will allow you to pick a few of your best achievements and go into more depth on how they helped.
How long can my resume be?
Make sure you stay at one page or less here! You don't have room to ramble because recruiters only spend an average of a few seconds on your resume. You want to catch their eye immediately.