You're impressively specialized in your ability to teach your students a foreign language–which could be anything from ASL to Swahili or Japanese! You demonstrate empathy and patience while you help people bridge linguistic and cultural gaps, conducting background research when necessary.
But how do you put your qualifications into the right words for your resume? And how should everything look when you're done?
Hey, we've got this: I've been helping teachers like you for years! Check out these 3 sample resumes and corresponding advice to get started.
---
Foreign Language Teacher Resume
---
Elegant Foreign Language Teacher Resume
---
Clean Foreign Language Teacher Resume
Related resume examples
---
What Matters Most: Your Skills & Experience Sections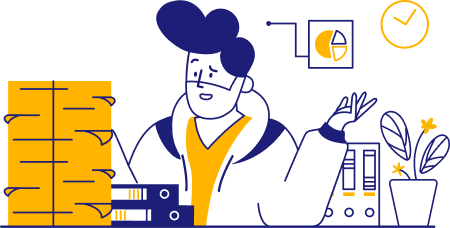 Your skills as a language teacher are what the job's all about! You'll need impeccable grammar and spelling skills within the language you're teaching, of course–but you'll need a well-rounded variety of soft and hard skills as well.
Interpersonal skills are crucial to fostering a good learning environment for your students, so get specific about what you do best. Are you a great collaborator? Do you use your empathetic nature to create individualized lesson plans?
Make sure you're particular about the digital tools you use to work your educational magic, too–especially if you have some unusual ones!
Check out some samples:
9 Best Foreign Language Teacher Skills
Bilingual (ASL/English)
Linguistics
Classroom Management
Administration
Quizlet
Socrative
Lesson Planning
Student Collaboration
Kahoot!
Sample Foreign Language Teacher Work Experience Bullet Points
Language usage only gets better with time and practice, so really highlight that professional history! Experiences like tutoring projects or pro bono initiatives that utilized your bilingual skills are also relevant, so feel free to include those even though they aren't technically "job experience".
Include any experience points that are extremely relevant to what you do in the classroom. Teaching a completely different subject, for example, still offers opportunities to show that you have a history of managing a classroom and developing teaching plans.
Oh, and always measure your success! Claims need data to back them, so include any percentages or score statistics that bolster your impact.
Read these samples to see what I mean:
Created instructional activities based on real-world scenarios, increasing test scores by over 24% on average
Documented student growth, engagement, and material mastery to customize lesson plans, boosting learning retention by 54%
Organized monthly classroom forums with French speakers and educators, increasing student engagement by 31%
Collaborated with 55 students and their guardians, tailoring lesson plans to improve final exam grades by an average of 18%
Designed specialized lesson plans based on low quiz score areas, improving reading comprehension and conjugation skills for 78% of students
Top 5 Tips For Your Foreign Language Teacher Resume
Stay approachable yet professional

Approachability is important for teachers, but make sure you retain an air of professionality, too–just like you would in the classroom. Recruiters like to see a bit of personality via word usage, but usually prefer fast readability.

Don't forget your certs!

Make sure you include any certifications you've earned that pertain to your foreign language teaching role. They can go in their own section, or tuck right underneath your educational background.

Vary your metrics

Metrics are super important! But you don't want them to get boring, either, so make sure you include a bit of the story behind them. What test scores did you improve? How did you increase student satisfaction?

Keep it simple

While it sounds like you're going to be packing all kinds of information into each bullet point, try to streamline! Think: "What did I do? Why? How? And what was the quantifiable result?"

Don't get too colorful

It can be helpful and make lessons more memorable to bring fun into the classroom. But while bright colors and a carefree tone may work great with your students, you should avoid anything over-the-top that would distract recruiters from your qualifications.
Do I need an objective or summary?
You can include one if it adds fresh value to your resume, but usually you won't need it. Your experience points should work in key personal traits that show recruiters what you're made of!
What template do I use?
Whichever one spotlights your highest points! If your skills are amazing, give them their own column. But if your experience is absolutely knockout, let it take the focus.
Do I need a cover letter?
Cover letters are great supplements for your resume, especially if you're struggling to do away with any of your awesome accomplishments. You can use experience points that don't fit to flesh out a nice cover letter instead!