Your expertise in electrical power engineering illuminates the path for reliable power distribution, while your adept skills in system analysis and troubleshooting guarantee swift resolution of issues.
From optimizing energy efficiency to designing resilient grids, you shape the backbone of modern society. However, crafting a resume that captures these feats is a challenge—one we're well-versed in addressing.
Our professionally written electrical power engineer resume examples can help you pinpoint the right skills and experiences to create an effective resume that lands you the interviews you want.
---
Electrical Power Engineer Resume
---
Modern Electrical Power Engineer Resume
---
Professional Electrical Power Engineer Resume
---
What Matters Most: Your Knowledge of Power Engineering & Past Experience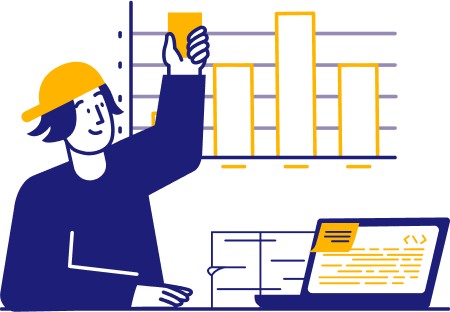 This section is where you can highlight all of your specialized skills. Companies rely on you to ensure uninterrupted power flow, so it's crucial to show them you have the set of abilities that they're looking for.
Given the technical nature of your role, focus on specific hard skills, such as software expertise, power system analysis tools, and programming languages you've mastered.
Highlight your command over grid design, fault analysis, and renewable energy integration. While technical skills take the spotlight, you might want to delve into your interpersonal abilities later on in the work experience bullet points—especially if the role involves collaboration with diverse stakeholders.
Tools, skills, and software will differ depending on the company, so make sure you look over the job description and adapt this part of your resume for each application.
9 best electrical power engineer skills
Power System Analysis
AutoCAD
Relay Programming
Power Quality Analysis
Python
Energy Storage Systems
DigSILENT
GE PowerOn
Matlab
Sample electrical power engineer work experience bullet points
Amidst designing intricate power distribution networks, diagnosing faults, and optimizing energy efficiency strategies, it's safe to say your daily grind is a busy one. However, rather than listing routine responsibilities, it's more effective to focus on your unique achievements.
Here's how to make your resume even better: you can utilize metrics such as enhanced grid stability, decreased outage durations, or successful integration of renewable energy sources to demonstrate your impact on the organizations you've worked for.
Drive your narrative with dynamic verbs, showcasing your role in powering up industries and communities, and don't forget to tailor a few bullet points to the specific role you're applying for.
Orchestrated the successful integration of a 5 MW solar farm into the grid, increasing renewable energy capacity by 18%
Collaborated with stakeholders to optimize load distribution, decreasing peak demand by 8% and averting potential blackouts during high-demand periods
Implemented power factor correction measures across industrial clients, elevating power factor from 0.85 to 0.95, reducing electricity bills by an average of 12%
Executed voltage stability analysis and recommended system upgrades, resulting in a 15% increase in grid reliability
Top 5 Tips for Your Electrical Power Engineer Resume
Harness all experiences

Every relevant experience matters, whether from internships, projects, or personal initiatives. Highlight your contributions to energy-efficient designs, fault analysis, or power distribution optimization. Even if you're new, you can showcase educational projects where you led a team to create a smart grid simulation or implemented renewable energy integration.

Strategic skill selection

Prioritize key skills—focus on about 10 and tailor them to the job description. Highlight your expertise in power system analysis tools, substation design software, and programming languages like Matlab and Python. Don't forget to customize skills based on the company's requirements.

Showcase additional credentials

Highlight certifications beyond academics, including the IEEE Power & Energy Society Membership, Certified Energy Manager (CEM), or Engineer-in-Training (EIT). These qualifications display continuous learning and domain expertise.

Add some impressive metrics

Wow recruiters with quantifiable metrics. Showcase improving energy efficiency by a percentage, reducing downtime, or enhancing renewable energy integration. As an example, you could discuss how you lowered grid power losses by 15% through load optimization.

Tailor for ATS and format

You can bypass applicant tracking systems (ATS) by using relevant keywords from the job description, using clear headings, and formatting with bullet points for readability. Try a reverse chronological format, allowing you to highlight recent achievements first. Embrace a clean layout, using power engineering terms to draw attention to accomplishments.
What type of template should I use for my resume?
Opt for a clean, professional resume template that reflects the industry's technical and engineering nature. Choose a format that highlights your experience and accomplishments, utilizing bullet points for clarity.
Should I include a career summary in my electrical power engineer resume?
While optional, a focused summary can make an impact. Tailor it to the specific role by mentioning the company and position, and include a career-defining achievement to grab the recruiter's attention. 
What metrics should I focus on?
Improved energy efficiency percentages, reduced downtime hours, or increased grid stability measured in voltage fluctuations are all effective metrics to demonstrate your impact and make your resume stand out. Try to add them to each bullet point and include a few in your electrical power engineer cover letter, too.